What Is an Airdrop Crypto?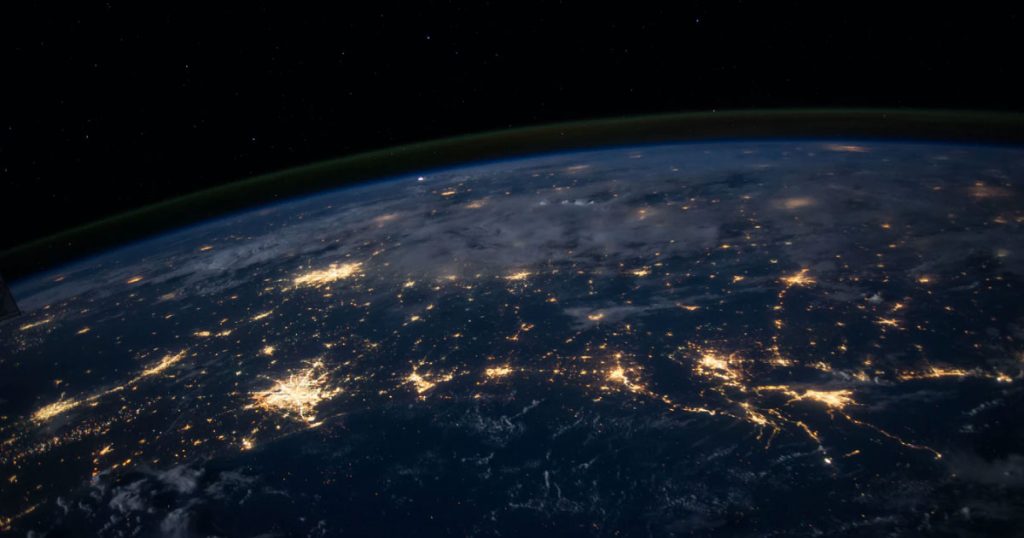 Crypto airdrops are at the origin of our blog, as you can guess from our domain name. In this article, we'll focus on the meaning of airdrop cryptocurrency. Maybe you're a newbie in the crypto world. And you want to know what everyone's talking about. So what is a crypto airdrop? Scroll down and find out!
Crypto Airdrop Definition
A crypto airdrop, coin airdrop, or cryptocurrency airdrop, is a limited-time event created by a cryptocurrency project to promote their digital asset. How? By distributing their crypto-tokens or coins to early adopters, for free. In other terms, projects airdrop coin.
DON'T MISS A SINGLE AIRDROP
Baldur Friggjar Óðinsson, the pseudonymous developer of Auroracoin, launched the first crypto airdrop ever in March 2014. He gave away half of the total supply of Auroracoins (AUR) to the population of Iceland.
While we've been pioneering in this niche, we were three years late on this one…
The Different Types of Airdrops
There isn't any standard set of rules projects follow to distribute their tokens to the community. As a result, each blockchain team can request whatever they want from the participants. But here are the most common types:
Candy Giveaways
While there aren't many requirements, you may have to work a little to get your free crypto. Indeed, you may have to complete simple tasks, such as:
creating a post on a blogging platform;
liking a page on Facebook;
following a Twitter account;
inviting a few of your friends in a Telegram group;
sharing personal information (profile or contact list).
Also, you may need to be active in the crypto community. Indeed, some crypto airdrops and bounties are restricted and noobs can't get in… If the free coin airdrop is linked to a social media network, you may need a certain amount of followers to be eligible.
But don't worry too much about these requirements now. Because we're not only offering a crypto airdrop tracker. But we also explain how to get free tokens with each airdrop campaign!
While we'll give you as many details as possible for each coin airdrop, you may have to get in touch with the developer directly.
Holder Airdrops
Also, you may have to hold some coins from a specified blockchain in your wallet. Most likely for a bitcoin airdrop or an ethereum airdrop, because they're the most popular out there. But a free coin airdrop can be done on any blockchain.
However, ethereum is dominating the cryptocurrency giveaway industry, with their ERC20 and ERC223 tokens. And that's very convenient, to have all your airdrop coins in the same wallet! There's a page where we conveniently listed all our ethereum airdrops.
And this brings us to the best part: You can receive free cryptocoins anytime, without even knowing about it! Indeed, some platforms give away tokens to people holding some of their coins, just like that. Therefore, we'd recommend you to hold a little bit of the most popular coins in your portfolio.
And enjoy as many freebies as possible!
If you need specific coins during a cryptocurrency airdrop, the dev team will take a photo of the corresponding blockchain. And only the people holding the crypto-currency in their wallet at that time will be able to get the free tokens crypto.
Referral Airdrops
Some projects, but not all, allow you to earn more tokens with their referral programs.
When you join their campaign, they create a unique URL you can share with your friends and family. And every time one of your referrals signs up, you get a reward!
Hard Forks
When factions disagree on the governance of an original blockchain, they create a hard fork. It's an event during which a blockchain separates into two blockchains.
And it's the reason why we now have bitcoin cash and ethereum classic, for example.
How do you get free crypto with a hard fork? Let's say you're holding 1 coin on the original blockchain. After the fork, you will have 2 coins: One on each blockchain!
Crypto Bounties
While bounties are similar to crypto airdrops, they're a bit different. Because the aim of the project is not only to give away free tokens but to improve its overall quality.
So you may need skills to participate: Coding, translation, content writing, etc.
How Does an Airdrop Cryptocurrency Work?
First of all, legit coin airdrops will never require you to share your private keys. And if you find one that does, please report it to the community. Because unscrupulous people are definitely behind it.
That said, here are the steps of most airdrop campaigns:
Join the campaign by clicking on our link and sharing your contact details
Complete the actions or make sure you fulfill the requirements
Wait for the end of the campaign or the Token Generation Event (TGE)
Receive the tokens automatically or claim them on the project's website
Please note that if you need to claim your tokens, using a web wallet like Metamask, there may be some fees to be paid to the network. So make sure the amount of tokens is worth it. Because Ethereum fees can be really high sometimes.
Why Do Projects Airdrop Cryptocurrency?
Now you know what is airdrop coin. But why would projects give away free cryptocurrency air drop? A coinairdrop is a win-win situation: On one hand, you get free tokens which could worth something in the future. And on the other hand, blockchain teams can potentially bootstrap a network effect to raise awareness for their crypto-projects.
Because it's free viral advertising for them, giving away tokens that are worth next to nothing. And that way, they're able to create a community around their coin. Indeed, if you give someone a coin, he or she'll likely get involved, to get some money out of it.
Also, giving away some tokens cause the new currency to appreciate. Because if you have a token, you're inclined to give it more value than if you hadn't heard of it.
Furthermore, it's a way of creating a customer database for a cheap price. And I don't need to remind you of the saying: If you're not paying for it, you're the product! Because these projects collect all the data they can in exchange for a few worthless tokens…
The Best Crypto Airdrops
There have been thousands of campaigns over the years. While you may have missed out on some of them, here's a short selection of the best airdrops to increase your crypto holdings:
For the complete list of airdrops, click here.
Conclusion
What is a crypto airdrop? If you've reached the conclusion, I hope you now have a better understanding of this popular promotion method. And you can now answer this question by yourself.
During this normally short-duration event, a team distributes their cryptocurrency coins or tokens to early backers, for free.
A successful campaign can bring the spotlight on a project, increasing the number of followers and wallet addresses. Projects with a larger user base tend to fare better in the long run.
DYOR. NEVER share your private keys! And NEVER use an exchange wallet address! Instead, we recommend using
Trezor wallet
.
Legal Disclaimer
: This website does not offer investment advice. The author is an amateur investor and the information found here is for informational, entertainment, or educational purposes. As a result, it should not be construed as personal investment advice. While the information provided is considered accurate, it may include errors or inaccuracies. This website and the author can't be held responsible for any action you take as a result of what you have read here.
Learn more
.