Can You Earn Crypto With RollerCoin? My Review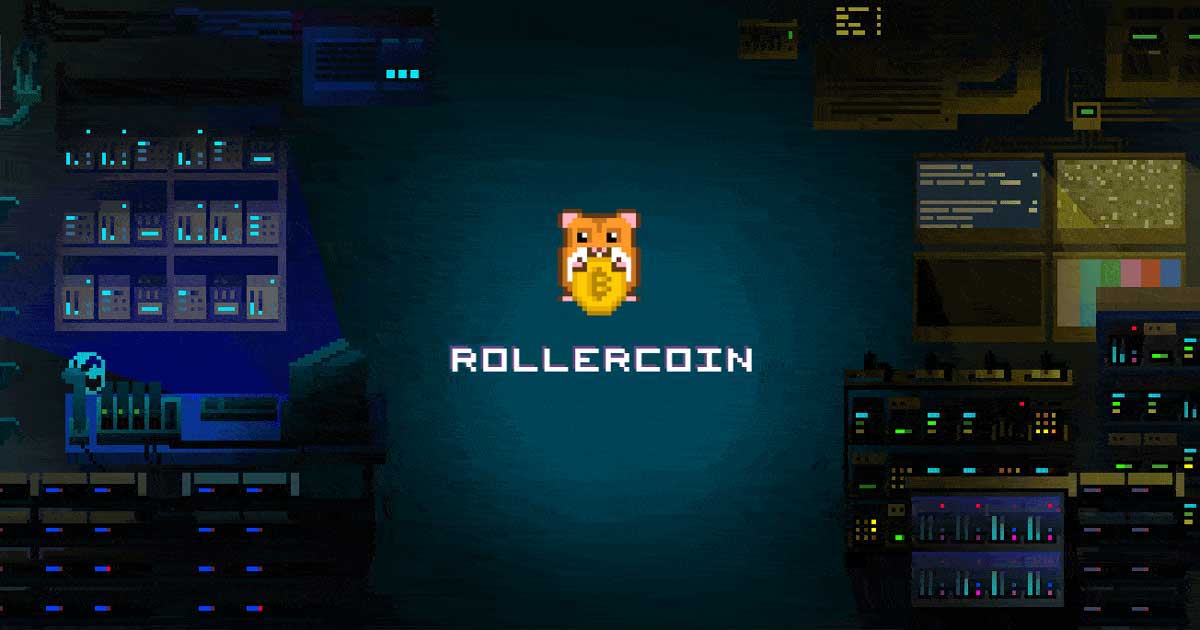 RollerCoin is a mining simulation game that allows you to earn real cryptos by playing mini-games and reinvesting your earnings to buy virtual mining rigs and earn more cryptos. It's a fun and exciting concept for gamers or people who like to kill time and get paid for it (like me). But is this game really worth your time? Find out in my review below.
Sign Up Now
Get 1,000 sats to play this mining simulator and earn free crypto
This popular game allows you to build a virtual mining empire and earn cryptos in real life: BTC, ETH, DOGE. Try it now and stop wasting your time when playing! Available on PC and mobile.
Introducing Rollercoin
The game was launched in 2018. It has already accumulated more than 338,995 users at the time I write this Rollercoin review. And it's rapidly growing every day. Why? Because it pays you in real bitcoins for playing mini-games.
With these mini-games, you don't really earn bitcoin but satoshi, the smallest unit of bitcoin. And you need 100,000,000 sats to get 1 BTC.
While you could get 1 full bitcoin if you play enough mini-games, eventually, this is not the strategy I'd recommend for this game. Indeed, if you are serious about it and you want to make a good stream of passive income, you need to build a mining empire.
DON'T MISS A SINGLE AIRDROP
You can earn 1 bitcoin much faster by strategically developing your own mining company.
In this online game, you're a crypto-miner. And you get to compete against other players, like in real life. But without the hassle. You play mini-games to increase your funds instead of purchasing expensive hardware and learning to code.
After customizing your avatar, you find yourself alone in an empty room, in front of a computer, with a cooling fan. And it's time to start building your data center.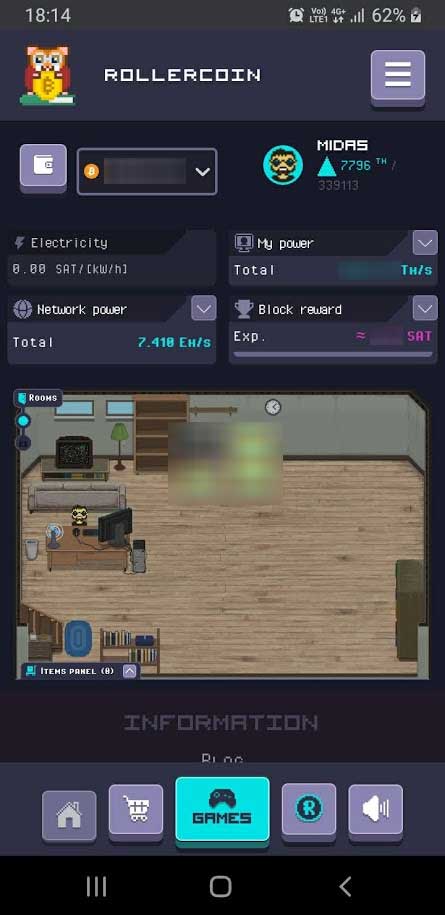 Play mini-games to get some mining power and funds. And buy some racks and rigs to start mining, all the while playing mini-games, to increase your hashrate. You can stack or reinvest your profits to increase your mining power. If you keep reinvesting all your profits on mining rigs, you could ultimately start earning a nice passive income.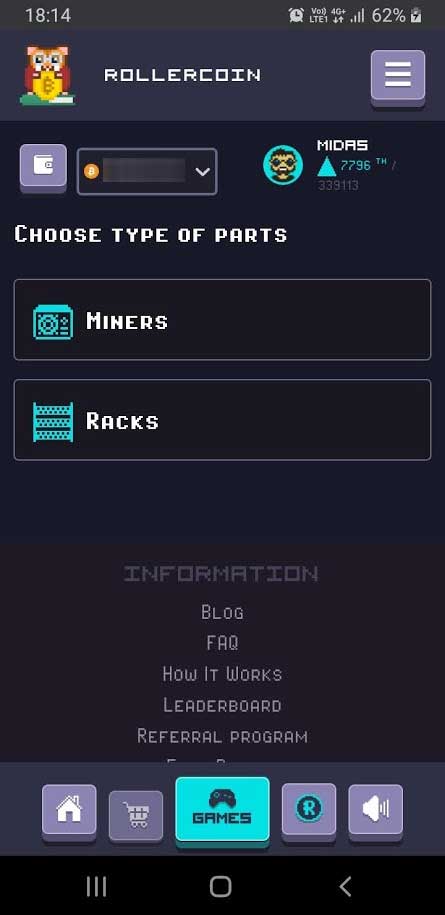 If you stop playing mini-games, after a while, your mining rigs need servicing. And you need to play to be able to mine again.
How to play RollerCoin?
First of all, you need to sign up, of course – and get 1,000 satoshi for free.
It all depends on your own efforts and dedication.
I've been playing for almost 2 years now. But mostly as a casual gamer. Lately, I spent more time building my mining empire. And I got into the top 100, as you can see here – giving me a nice recurring income.
It made me realize there's so much potential with this game.
If you like playing games and kill time, you can allocate this time to play RollerCoin and get paid for it. And, little by little, you can invest your earnings in your data center and create yourself a new stream of income. Many users like Rachel, Pete, and Wayne followed Phil's strategy to successfully make money on RollerCoin.
Games and rewards
For each mini-game you play, you get a reward in mining power. And the hashrate you get depends on the difficulty level of the game you played. The higher the difficulty, the greater the reward. But the difficulty level increases after a few wins, making it more difficult and fun.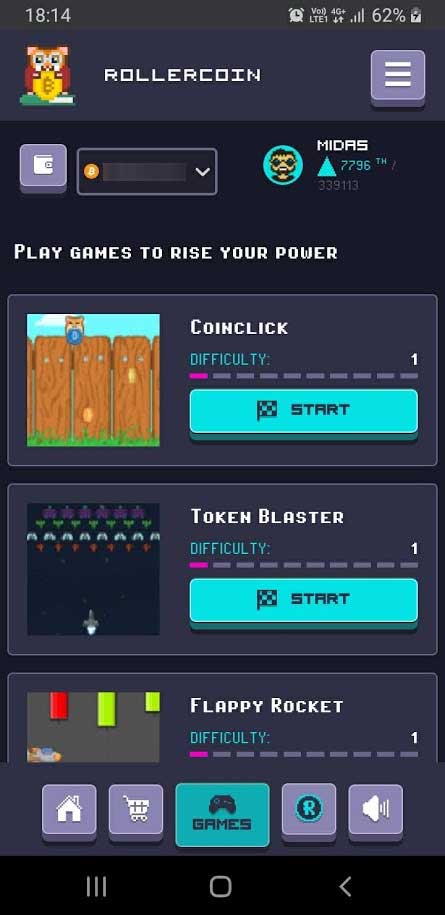 There are ten games available, knockoffs of popular mobile games like Doodle Jump, 2048, Flappy Bird or Galaga. And each game lasts between 30 and 70 seconds, depending on the difficulty and your performance.
Below is a quick introduction of the games and their duration and reward:
Coinclick – Duration: 40 seconds – Reward: 600 points
Bring down all the falling coins by clicking on them before they reach the ground. You can hit as many as you can see on the screen. More downed coins means more reward. Be strong!
Token Blaster – Duration: 40 seconds – Reward: 700 points
While test-driving a new Lambo Huracan Performante Spyder, you were robbed by an alien armada. They stole all your coins and now you must take back what is yours. ATTACK – the enemy can't stand against you!
Flappy Rocket – Duration: 40 seconds – Reward: 704 points
Hamster is making his way through the Crypto Galaxy in search of new planets to build more mining facilities. Make sure he gets to the destination in one piece. Help him avoid candlesticks and market fluctuations!
Cryptonoid – Duration: 60 seconds – Reward: 912 points
This game is more like a traditional "Arkanoid" game. Hit the hashes with a bitcoin block to get them in and earn mining power. Eventually, it will get to a point when it will be incredibly difficult to bring them all down, but there is no limit to perfection.
Coin-match – Duration: 70 seconds – Reward: 819 points
Use your skills, logic, and imagination to eliminate more coins in this match-three puzzle game. Click and drag the coin to move it and make matches of up to five coins in a row – vertical or horizontal, but not diagonal. Good luck!
Crypto Hamster – Duration: 40 seconds – Reward: 900 points
Crypto Hamster moves to the moon! The hero jumps automatically. You should use the left and right arrow keys to move it from side to side. Be aware of aliens, press the Up-arrow button to kill them. Best of luck!
2048 Coins – Duration: 60 seconds – Reward: 850 points
Slide the deck to stack two matching coins, every merge creates the coin of higher rank. You are playing against the clock, so better think fast! All ranks are listed on the right side. Caution: highly addictive.
Coin-Flip – Duration: 60 seconds – Reward: 900 points
Click on the miner to check which coin it has been working for. Try matching the coins to clear them all out and earn the remaining hashrate.
Dr.Hamster – Duration: 60 seconds – Reward: 896 points
Test your speed and reaction in the latest 3D-Tetris machine. Rotate the blocks faster and be aware of these colorful monsters – they can help you to complete the stack or block your way out!
Token Surfer – Duration: 60 seconds – Reward: 840 points
Conquer the rooftops of RollerCoin city! It's just you, skateboard, and shiny coins to collect. Jump over the obstacles, avoid angry birds, and try not to fall. Press double jump to make a flip. Now GO and get as many coins as you can!
On the page, we can see that there are slots for up to 5 more games coming soon. And I'm curious to see which ones they'll add in the future!
How much can you make per game on RollerCoin?
Not much, that's why it makes more sense to reinvest your earnings in your data center.
I ran a quick test before writing that RollerCoin review: I played 51 mini-games (mostly Coin-match, 2048 Coins, and Coin-Flip). And it provided me with 37.707 Th/s of mining power. So that's an average of 739,352 Gh/s of hashrate per game.
Then, I allocated this hashrate to mining 100% bitcoin. And I removed all the mining rigs I already own. The expected reward was 0.09 sat per block. Knowing that a block is mined every 5 minutes, that's 25.92 satoshis per day.
Keep in mind that these numbers tend to fluctuate with the crypto you select, the number of players and the total hashrate in the game.
Whether you win or you lose, you get additional mining power to mine more cryptos. But winning is winning: In 3 days, I received 2 virtual computers. The first one after 20 wins and the second after 50 wins. My latest machine allows me to keep the mining power I won for 5 days – instead of the usual 1 day. And I have to win at least 1 game per day to keep it.
If I were to play 1 game for the next 5 days, I'd make a total of 155.52 satoshis for 56 games. That's 2.77 sat per game – similar to a bitcoin faucet roll.
Withdrawing from RollerCoin
Now we come to one of the pain points of crypto-platforms and games: Is RollerCoin a scam? Because why would you play this game if you can't withdraw your earnings, right?
And I have good news: You can easily withdraw your gains. Indeed, I did it on several occasions, as you can see in my history below: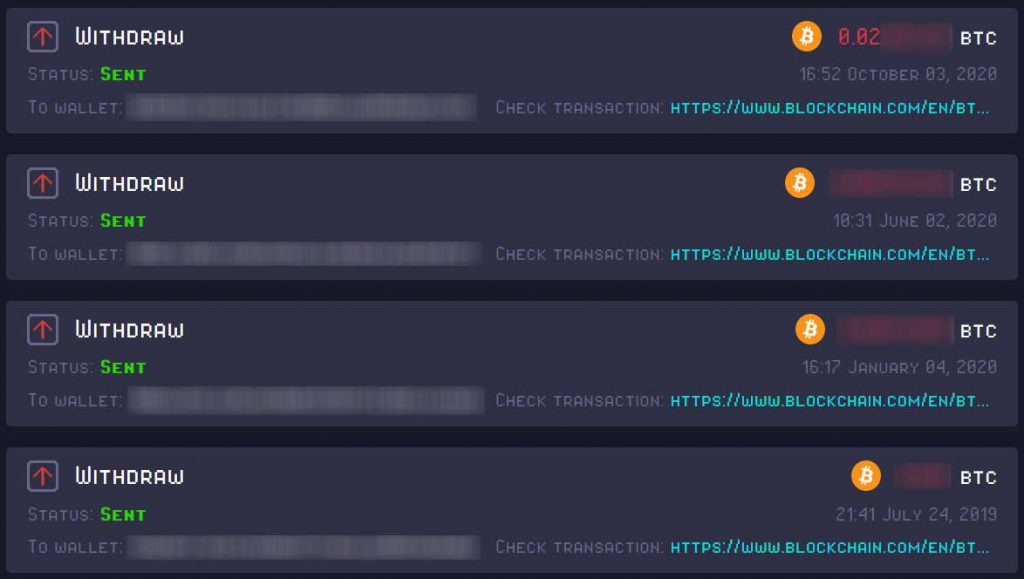 I'm not talking about little amounts: The latest one was for over 250 USD.
By the way, you need a minimum of 0.0001 sats to withdraw. And you need to confirm each withdrawal by clicking a link in the confirmation email. If you want to withdraw more than 70,000 sats, one of their admins will contact you to confirm the transaction manually.
If you have any questions, you can check their FAQ or send an email to [email protected]. Their support team is quite responsive.
Conclusion
This 2-year-old game is fun, exciting, and growing rapidly. In addition to playing popular mini-games, you get to build your own virtual mining empire online. And it can become a legitimate source of passive income. That's why I hope RollerCoin is here to stay.
Why do I play this game? Because I have nothing to lose more than a few minutes playing mini-games in the restroom or while waiting for the next train. And I get paid for it! Also, from experience and the other RollerCoin reviews I read, the developers are working hard to maintain and grow this website.
But as usual, you should be careful and do your own research. And, if you can, you should regularly withdraw your earnings to your wallet.
Finally, I think if you're a gamer, it's worth investing time in and seeing where it could be going for you. I've been playing on RollerCoin for months and I have cashed out several times. I'm happy about it!
DYOR. NEVER share your private keys! And NEVER use an exchange wallet address! Instead, we recommend using
Trezor wallet
.
Legal Disclaimer
: This website does not offer investment advice. The author is an amateur investor and the information found here is for informational, entertainment, or educational purposes. As a result, it should not be construed as personal investment advice. While the information provided is considered accurate, it may include errors or inaccuracies. This website and the author can't be held responsible for any action you take as a result of what you have read here.
Learn more
.

RollerCoin Review: Excellent!
This is easily one of the best bitcoin games of 2021. And there are always more players joining the platform. If you want to waste time when idle, give it a try and make real money with your virtual data center!
PROS
No investment required
1,000 sats for sign up
Offers popular mini-games
Easy time-killer
Allows to earn bitcoin, ethereum, and dogecoin
Legit source of passive income
Customization of character and data center
CONS
Ads before/after playing
Fonts sometimes too small on mobile