FreeBitco.in: Why It's My #1 Faucet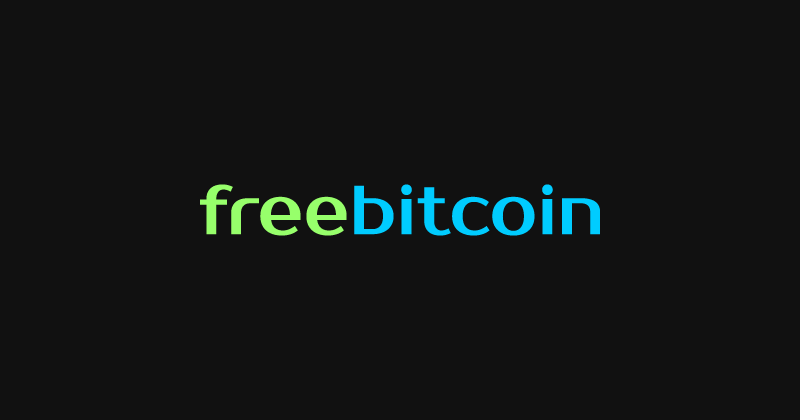 FreeBitco.in is one of the most popular bitcoin faucets these days. Mostly because there isn't much advertising on the website and no redirections to waste precious time. And because it simply works as advertised, with some extra features I'll introduce below. So if you're looking for an efficient faucet in 2023, keep reading!.
Sign Up Now
FreeBitco.in faucet offers high and regular payouts
Enjoy an adless interface and compounded daily interests.
What is FreeBitco.in? A Bitcoin Faucet
For me, it's where it all started.
It's the first-ever faucet I signed up to. And I keep using it on a regular basis. I like the clean interface and different ways to increase my earnings there.
FreeBitco.in is a faucet founded in 2013 in the British Virgin Islands. And it now boasts over 15 million regular users. And if you wonder how much bitcoin the website has shelled out since its creation, it's way over 145,000 BTC now…
DON'T MISS A SINGLE AIRDROP
The bitcoin price always fluctuates, so I won't give you an equivalent in dollars. But that's a lot of cryptos, trust me! And you can always track this in their Stats, that are available to all. No wonder it's the best bitcoin faucet.
Features Review
Bitcoin faucet
Their faucet is called Free BTC. And you don't need to claim bitcoins or solve captchas. You need to roll the dice! And the amount of bitcoins you get depends on the number you rolled. But you can play only one time every hour.
Multiply
While it was originally a simple bitcoin faucet, FreeBitco has evolved every now and then over the years. Indeed, users can now access several new tabs from their area. Particularly popular is their Multiply BTC feature, where you can play a provably fair HI-LO game. Basically, you can gamble with your hard-earned bitcoin to try and multiply them by up to 4,750 times!
Of course, there's the risk of losing your hard-earned money. But you can also get much more than with the claims! Every time I increased my balance significantly, it was through this feature.
Lottery
And if you like to play the lottery, FreeBitco.in has something for you: You can participate in their weekly lottery draw and win big prizes! While you can buy lottery tickets, you'll receive 2 free lottery tickets for every Free BTC roll you play.
And these tickets allow you to get a chance to win the weekly lottery! I haven't been lucky enough yet. But it's a great addition to the site. And you participate automatically.
Compound interests
Maybe a word on their latest addition, the Earn BTC feature, which allows users to receive daily interests on the balance of their account. Once you've reached a balance of 30,000 satoshis (0.0003 BTC), they'll automatically pay you compound interests. Every. Day. Without doing anything.
I make money with their savings wallet which pays daily interests. It's a stable passive income. However, it means that I have to keep a certain amount of satoshis on the site. But it's a risk that I'm willing to take with this website.
How to earn on FreeBitco.in?
First of all, you need to sign up to be able to play – that's mandatory (but you can easily remain anonymous). And all you have to do is fill your email address and a password. Then solve the captcha and click on Sign Up! And that's it, you can start rolling.
There are many ways to stack sats on the website, as you can guess from my little presentation. While the faucet is always a classic, I'd recommend you to focus on their gambling page: Multiply BTC. Because you can play more often. And that's where you can really increase your earnings. Just play with the settings to optimize your chances of winning.
Also, I'd recommend to always keep a balance of at least 30,000 satoshis, to earn interests on a daily basis. While it's not much, you can earn a passive income from this. And it's much easier than rolling anything – you have nothing to do!
Finally, you can take a look at their referral program. Because you can get commissions when you refer new users to FreeBitco.in! And you could get more passive income from their own activity.
Is FreeBitco.in legit?
Freebitcoin is totally legit. And that's what explains its longevity. Users like me have been trusting it since 2013. And it's always been paying out.
There aren't many details about the company and its team. But everything's working as advertised on the website. And you can easily withdraw your earnings. – it may take up to 24 hours for the bitcoins to appear in your wallet. But you get an email with the transaction ID to verify everything's OK.
So that's what you would expect from a respectable company. While things can always evolve quickly online, I can vouch for this faucet, like millions of other users. And this is, without doubt, a faucet to keep in your portfolio in 2023. The payout is great. And it allows you to get bitcoins if you have time on your hands.
Conclusion
You've reached the end of my FreeBitco.in review. And I hope you've found the answers to all your questions. For me, you've got here a legitimate earning opportunity in 2023. So you can sign up now and spend some time on the platform without the risk of wasting it. Because the platform delivers, unlike many others.
And if you've enjoyed this faucet, check out my ranking of the best faucets here. And discover other platforms with high payouts to make money online.

Freebitco.in Faucet Review
PROS
Provably fair
Faucet, gambling, lottery, and rewards
No advertising
Regular payouts
CONS
1 roll every hour
Rewards indexed on USD