Is cointiply.com Legit? My Unbiased Review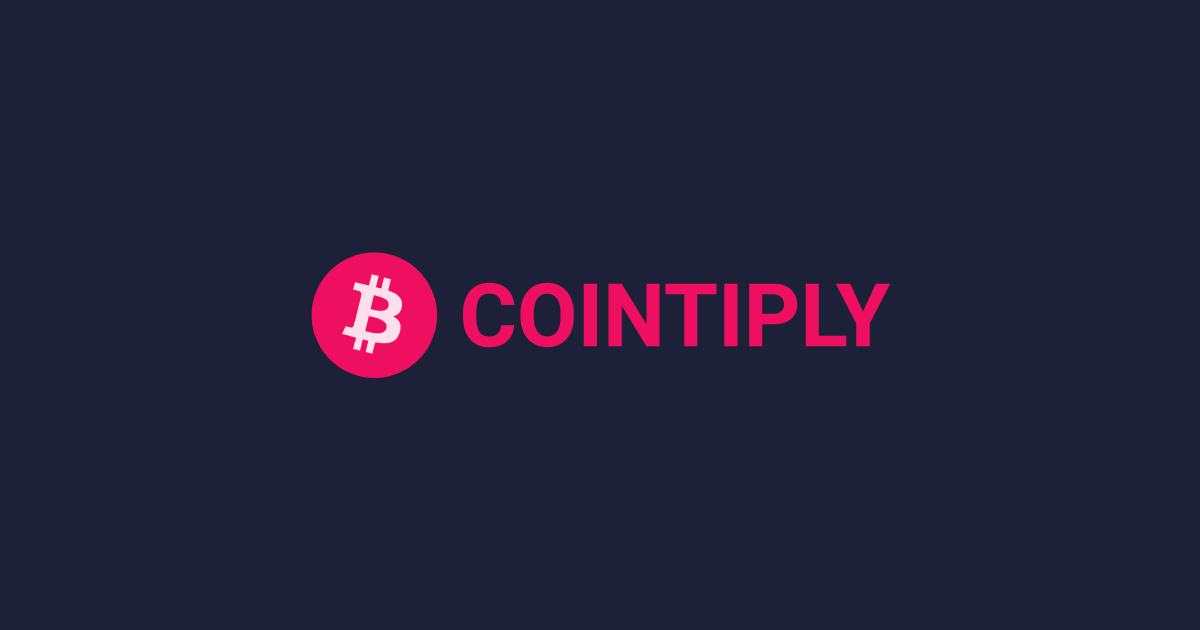 Cointiply bitcoin faucet is one of the most popular platforms to earn bitcoins for free. I can't tell you when I signed up. But I've been using it for a while: I'm level 85 at the time I write this article – soon to be 86. So I spend quite some time on it. And I'll give you my opinion in this Cointiply review
BIG RED FLAG
Cointiply has permanently banned my account for no good reason, and, of course, I lost the funds I hadn't yet withdrawn. Do not waste time with this platform. Instead,
try a reliable faucet freebitco.in
!
Introducing Cointiply Faucet
It was a great day when I discovered this faucet – I think it was mid-2018, a few months after the launch. At first, it seemed too good to be true. And it may have been a scam. So I read a few Cointiply reviews before signing up. And I quickly realized the potential of this website.
DON'T MISS A SINGLE AIRDROP
And I was right! To this day, I'm still visiting it on a daily basis. And it's one of my favorite bitcoin faucets.
What is a bitcoin faucet? It's a website that rewards users when they claim free bitcoins. Basically, you go to the website, you validate a captcha, and you get free coins. Each roll, you can win up to 100,000 coins. And if you claim every day, you get a loyalty bonus to increase your earnings.
How does this website make money? First, with the ads they display here and there. Second, with the offers and games they host. And that allows them to give you a cut of their earnings each time you complete an action like:
Rolling the faucet
Completing offers
Watching videos
Doing surveys
In addition to these activities, you can also earn coins with their multiplier, with compound interests, and with their referral program.
Is Cointiply Legit?
Yes, it is. Including myself, there are over 650,000 users who claimed from the faucet more than 63 million times. And, together, we've earned more than 165 BTC!
I've checked Alexa and SimilarWeb for cointiply.com. And they both show good rankings, with millions of visits. So the data they display on their website look legit.
But a picture is worth a thousand words. So here's a screenshot of my latest withdrawals: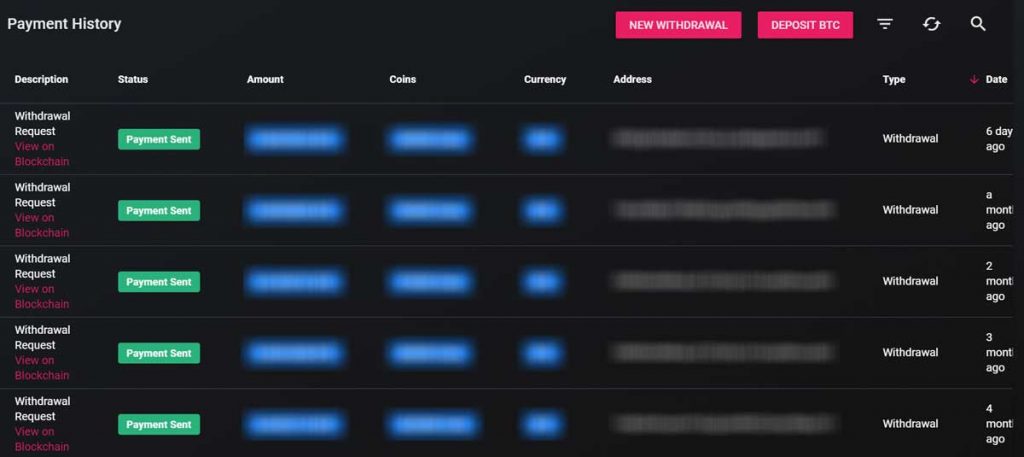 Even if I trust this platform, I'd rather make sure I get the money in my bitcoin wallet. As you can see, I withdraw my earnings once a month. Because I usually reach the minimum withdraw amount for BTC (50,000 coins). And I'd recommend you do the same.
It takes a couple of days to receive the funds. And I've never had any trouble with that.
I always keep a minimum of 35,000 coins to earn 5% interest. If you can afford it, you should do the same!
While I could also withdraw to my doge wallet, I'm all in on bitcoin with this faucet. Indeed, you can select the crypto you want to withdraw. Because you get coins that are tied to the US dollar. And then you can choose to redeem these for BTC or DOGE.
One opportunity to maximize your earning could be to wait for the dips to withdraw, to get a better conversion rate. But it depends on your risk aversion.
Conclusion
Thank you for reading until the end of my cointiply.com review! And I hope you now have a clear picture of what to expect if you sign up for this bitcoin faucet.
Is Cointiply a scam? No, it's a reliable platform I've been using for years.
But it's hard to trust a third party with your money, especially when it comes to cryptocurrency. Remember: "Not your keys, not your coins." That's why I withdraw my earnings regularly. But I trust this platform to leave enough coins to receive weekly interests.
If you're looking for a way to get free bitcoin, it's definitely one of the best ones!
Cointiply Bitcoin Faucet Review
PROS
High payouts (up to 100,000 coins)
Many features to earn more
Quick withdrawals
Available worldwide
CONS
Coins indexed on USD
Complex user interface
PERMA-BANNED without reasons