Top 10 best bitcoin faucet sites of 2023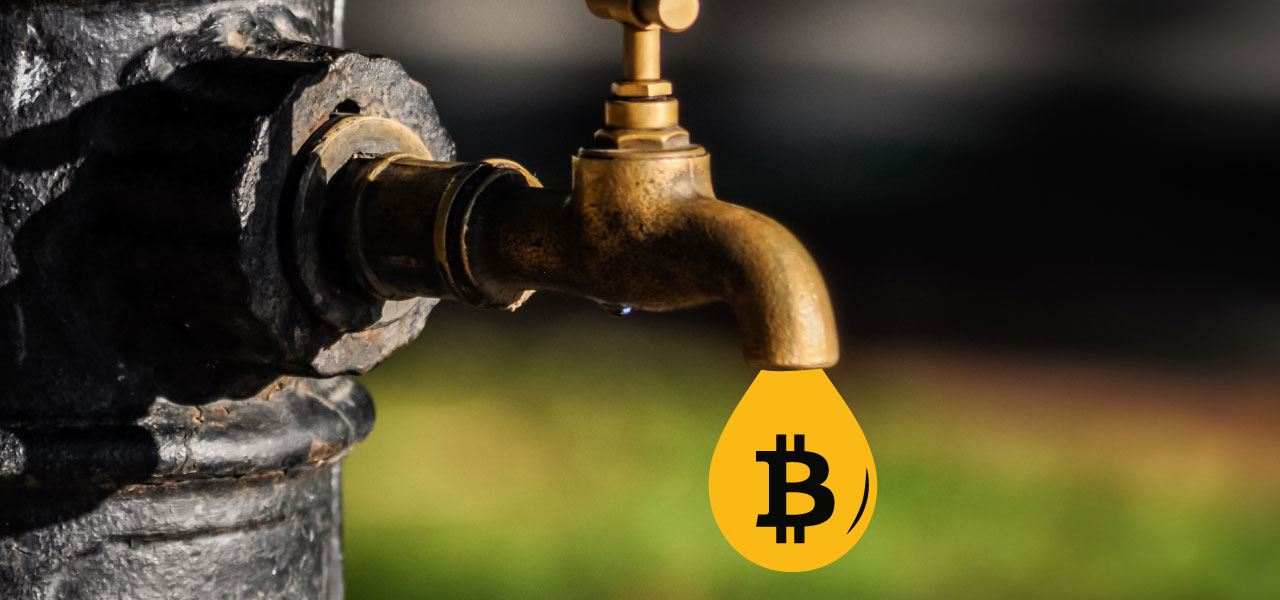 When it comes to earning free crypto online, most users – along with joining Coin Airdrops – end up using a faucet. Because it's one of the easiest ways to earn bitcoin, ethereum, and dozens of other cryptocurrencies. But not all faucets are created equal. And it's not always easy to avoid scams and find a reliable platform with high payouts and a good effort-reward ratio. In this article, I'll give you the best bitcoin faucet of 2023 – one that I've been using almost every day since 2017.
What is a faucet? A Way to Earn Bitcoin
There are many ways to earn bitcoin for free, as you can see in my article here. But let's quickly review how this method works. Because it can seem too good to be true for newcomers. But it's not. There's a really simple explanation behind that free money.
Faucets make money with advertising. That's why most of them don't work if you use an ad-blocker. They need to show you as many ads as possible.
And they redistribute small amounts of their earnings to users who watch the ads. The more time you spend on a website (the more ads you watch), the more free crypto you can get.
Now that you know how it works, let's dive into my list of the best bitcoin faucets:
Top 10 best bitcoin faucet list of 2023
First of all, faucets come and go. Because it's hard to maintain a profitable bitcoin faucet. So what is true today may be obsolete tomorrow. Second, most faucets out there are scams. And they're only trying to make money with you. Therefore, you should always check reviews and read the terms and conditions before spending time on a website.
And if you use the ones I recommend below, you should be on the safe side. If ever I had any trouble stacking sats and withdrawing them to my personal bitcoin address, I mark them as scams.
FreeBitco.in – the best bitcoin faucet
At the top of my list, here's my favorite website: FreeBitco.in. Founded in 2013 and located in the British Virgin Islands, it's one of the oldest and most reputable suppliers you can find on the web.
And it focuses exclusively on bitcoins (BTC).
There are several ways to get satoshis (the smallest unit of bitcoin). But it all starts with the free bitcoin faucet if you don't want to deposit anything. You can claim every hour and earn up to 200 USD in BTC for each roll of dice. And with your earnings, you can play their Multiply game. I made the most money with this feature so I'd recommend it. But you can also lose the sats you wager. So, only bet what you're willing to lose.
And if you want to invite your friends and family, you can share your unique referral link with them. And you'll get a commission they use the website.
Finally, it's easy to withdraw your assets and I've never had any trouble with that. After you request the withdrawal to your wallet address, you need to confirm it by email and you receive the funds within 24 hours. I also always maintain a balance of over 30,000 satoshis to earn daily compound interests. Because it allows me to earn a passive extra income. And their rate is good: 4.08% annually.
Read my review here and find out why I use it to stack the digital gold!
Fire Faucet – Bitcoin and 7 other cryptos
The next website on my best bitcoin faucet list, Fire Faucet, was founded in 2018, in India. And it allows you to claim automatically up to 8 digital assets: BTC, ETH, DOGE, LTC, DASH, TRX, ZEC, and DGB.
First of all, you need to earn free ACP tokens (Auto Claim Point) – the currency of the site – via Shortlinks, TimeBucks, Offerwalls, tasks, and PTC. Basically, each time you complete or solve something, you get ACP rewards. In addition, you can level up via your activity and get extra rewards for each new level you reach! And then you can:
Use these ACPs to launch the Auto Faucet that will use the tokens to claim free coins or tokens; or
Convert them into crypto instantly with a 5% fee; or
Spend them to buy Prime Membership (to limit ads, increase the withdrawal limit, etc.)
Withdrawing is easy – you don't need to confirm anything by email – and made promptly. Simply fill out your wallet addresses on the Wallets page and then select what crypto to withdraw. As usual, there's a minimum amount to reach. But there's also a maximum amount to respect! So you need to plan accordingly to minimize the fees…
AllCoins – Many coins, such choice, wow
Founded in 2018 and run by a company in the US, AllCoins is now a top 10 best bitcoin faucets. And it offers a variety of digital currencies – 26 of them at the time I write this article – including bitcoin, of course.
While the payout is not that high, you can claim every 5 minutes.
In addition, you can join their Monero Mining Pool, by downloading their Command Miner. And the XMR you mine is automatically converted to BTC. While there's also the possibility to use a web miner (in your browser), it's not stable. So I wouldn't recommend it.
Further ways of earning include games, PTC, and OfferWall.
The payments are made directly to your account. And once you've set up your address in the settings, you can withdraw your earnings to your wallet. But there are fees, quite high ones, so you need to consider these and make fewer withdrawals. There used to be a possibility to withdraw to FaucetHub – but the website closed…
One last point that is important: If you're not active for more than 30 days, your account will be deleted – so you need to claim at least once a month to keep your earnings…
Bit Fun – DEAD
If you think solving a captcha is boring, why not spend your time playing games instead? Because that's exactly what you can do with this platform founded in 2017. And at the time I write this article, there are over 750 games available on Bit Fun. Games like:
Cut The Rope (1, 2, Magic)
God Of Light
Alpha Guns
King Of Thieves
Etc.
All you need to do is play to get free cryptocurrency credited to your account. The more you play, the more you earn. And it pays OK.
You can also check the offers from their partners to get more free cryptos. And you can invite people to get a commission on their claims!
You need a Coinpot account to join. And all your earnings are automatically transferred to your wallet the moment you get a reward. And you can easily withdraw from there.
Coinpot offers several micro-wallets to store your Coinpot tokens, bitcoin core, bitcoin cash, dogecoin, litecoin, and dash. Each time you claim on a connected faucet, you get a Coinpot token. And you can use these to play the Lottery and the Multiplier game. Several other platforms in this list require that service to connect. And it's great to centralize your earnings and reduce the number of withdrawals you'd be doing otherwise.
Discover this platform in details in my Bit Fun Faucet review.
Bonus Bitcoin – DEAD
Bonus Bitcoin is another profitable faucet, established in 2015, that gives away free bitcoin. And where you can claim every 15 minutes, or 4 times an hour, to maximize your profit.
By default, you can receive up to 5,000 satoshis. But, if you don't like risk and opportunities, you can change your claim settings to receive the average claim each time. I'm keeping the default options and I hope I can get lucky some times. But I understand users who want more certainty with their clicks.
While the accent is put on the free bitcoin faucet with a 5% daily bonus, you can also complete simple tasks from their offer wall – to kill the time between claims.
To sign up or sign in on this website, you need a Coinpot account. And you need to follow their requirements for withdrawals.
As with most faucets using Coinpot, you can get a lifetime 50% commission with all your referrals!
All the details of this website are available in my Bonus Bitcoin review.
Moon Bitcoin – DEAD
While some sites allow 1 claim an hour, or even fewer claims, you can claim every 5 minutes on Moon Bitcoin. But you can also wait longer to accumulate more sats each claim.
You get to decide when to claim on this faucet created in 2014.
From the current claim rates, I'd say claiming every 10 minutes is the best way to get the best effort-reward ratio. Because the longer you wait, the lower the reward (it makes sense because users should be on the site watching ads).
If you want to boost your earnings, there are three bonus schemes available:
Daily Loyalty Bonus: Increase your earnings by 1% a day (up to 100%)
Referral Bonus: Invite people and get a bonus when you claim and when they've claimed in the last 72 hours
Mystery Bonus: This is a random bonus…
All your earnings from the platform are paid directly to your Coinpot wallet.
Read more about Moon Bitcoin in my review.
Cointiply – Looks like a SCAM
Cointiply was also a favorite of thousands of users – but I got permanently banned from the site – for no good reason – and lost all my earnings. You can try it, but at your own risks…
Founded in 2018, it quickly became popular because of high payouts, limited ads, and multiple ways to earn coins.
But you can't get bitcoin directly. Indeed, you get Cointiply coins for each action you complete: claiming the faucet, watching ads, completing surveys, referring friends, etc. And then you can choose to withdraw either these coins in either BTC or DOGE. Without this mandatory conversion when withdrawing my earnings, that would be the best paying bitcoin faucet. But I don't like to see my balance go down with the price of bitcoin…
Anyway, if it's that high in my ranking it's because it's a legit way to get free crypto. And I really like their Cointivity game where you can get boost and consumables to increase your rewards. I've reached level 87 so far and I keep steadily growing my CointiPoints to level up.
As a rule, I request a withdrawal on this platform each month – to convert my coins into real bitcoin. And I'm happy with the confirmation by email for increased security and the 24 to 48 hours it takes to receive the funds. On this website, you can also earn interest on your coins: Keep 35,000 coins on your balance to enable 5% annual interest.
Find out more in my review.
Qoinpro – SCAM
I like this bitcoin faucet created in 2014. Because Qoinpro doesn't require much time: Sign up and forget about it. And you receive free cryptos (BCH, BTC, CPU, DASH, DOGE, LTC) automatically – without doing anything.
Of course, don't expect high payouts from the start. But you can get bonuses with referrals. Once you share your unique link, you can start building your network – up to 7 levels. And the number of referrals in the level 1 entitles you to a designation with benefits (up to 40% of your daily earnings).
There are fees for each withdrawal, and it takes up to 72 hours to receive your funds.
For a complete review about this platform, click here.
Daily Free Bits – SCAM
This is an old-school bitcoin faucet founded in 2014. And it looks its age: Full of ads and redirections! But it used to work and you'd get free money anyway.
You didn't even need to sign up. Simply needed to enter a bitcoin address and click the GO button: You were ready to claim. With each claim, you could win from 5 to 1,200 satoshi every hour.
While the minimum withdrawal amount was very low, I had trouble withdrawing in the past… And I'm still owed money on this one – so you'd be better off using another one…
Bitcoinker – SCAM
There is a lot of websites in this industry that don't look legit. And this bitcoin faucet looks shady with its ads and redirects all the time.
But it's normal because it doesn't pay.
I'm really disappointed with this one because it used to be legit. And it's no longer the case. I read a few reviews that confirmed my bad feeling about this bitcoin faucet.
Beware of this platform and don't waste your time on it. Remember that websites change constantly and always withdraw your sats as soon as you can.
Choosing the best bitcoin faucet
In addition to the reviews you can find on the blog, here are a few criteria you can use to judge the quality of a faucet:
Claim amount: This is not that easy to define. Because on most faucets you will draw a random number and earn the corresponding reward that's indexed in USD. But take into consideration the smallest amount – the one you're most likely to draw.
Claiming time: Some websites allow you to claim every hour. But on others, you can claim anytime as the faucet gradually fills up with satoshis. Maximize your claims depending on the time you're ready to spend on each site.
Withdraw limit: Always check what's the minimum amount you need to withdraw. And when you know how much you earn per claim, you can easily determine how long you need to reach the minimum withdrawal. The sooner the better.
Bitcoin storage: Most faucets store your earnings in a wallet which keys they're holding. And some of them use micro-wallets. Make sure you understand where your satoshis are and how to withdraw them.
Interest payments: Make your money works for you. Some faucets offer interest on your earnings once you've reached a certain amount. If you're OK with storing your bitcoin on the platform, make sure you get paid for it!
Conclusion
Using a bitcoin faucet is one of the best methods to earn free BTC. But it takes time – a lot of time – before you can actually withdraw your earnings.
There are many players but you should be aware that you can't trust them all. And if you pick the wrong platform, you may end up with nothing. That's why choosing the best bitcoin faucet is so important.
I've listed above some of the websites I used. While I made good money with FreeBitco.in, Cointiply and the faucets affiliated with Coinpot, I also lost money. So don't make the same mistakes I did and stay away from scams.
Finally, when you fall down the rabbit hole and you start learning about hard money vs. soft money, I'm sure you'll understand the full potential of this unique cryptocurrency that bitcoin is. And I truly believe it's going to change the world.
Thanks for reading, and don't forget to check the other posts of the blog!