The Best Ways to Earn Free Crypto in 2021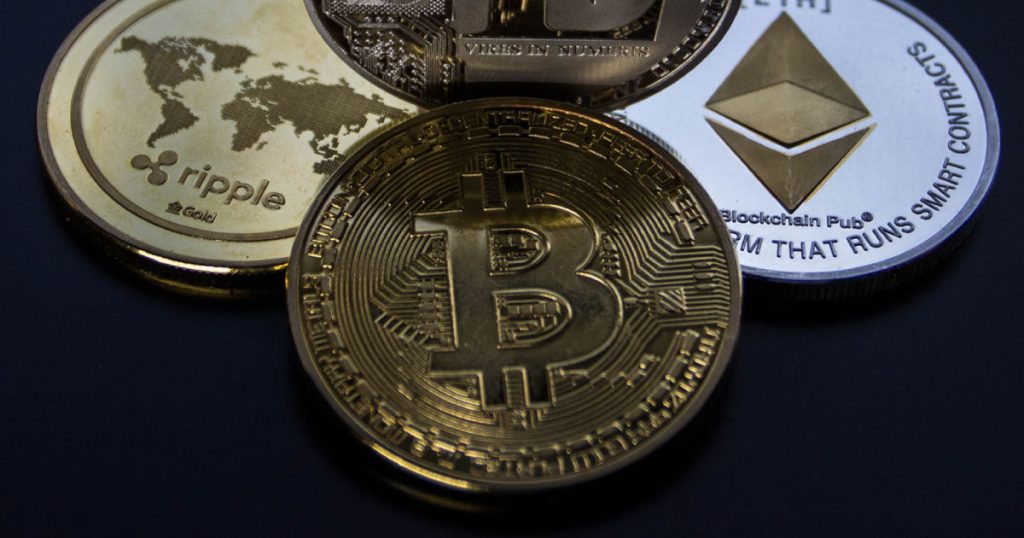 At CoinAirdrops.com, we simply love free cryptocurrency. And it's one of the main reasons we founded this website during the bull run of 2017. The idea was to join the airdrop campaigns to collect as many coins and tokens as possible, without spending a dime. Since then, we also experimented with different methods to earn free crypto. While some of these were a waste of time, others were successful. And we made good money. In this article, I'll share my experience and I'll tell you how to earn crypto online free!
DON'T MISS A SINGLE AIRDROP
Receive Free Crypto Airdrops
Of course, I have to start this list with what's been for this website the best way to get free crypto over the years: Participating and promoting airdrops. While the 2017 craze is over, there are still many active campaigns to join.
Check out the best airdrops and start accumulating assets to build your portfolio.
Crypto airdrops are a cheap way for companies to create a community and to get people interested. And it's an easy way for you to get free crypto coins that could appreciate with time.
There are different kinds of airdrops: Candy giveaways, sign up bonuses, or referrals, for examples. And each requires more or less time and commitment. Some airdrops even require luck: You need to be here at the right place at the right time.
In terms of rewards, it depends and it varies greatly. Let's talk in fiat terms to compare. Some airdrops rewarded us with small amounts of tokens worth 0 to 10 USD. But others, like Uniswap, have airdropped a minimum of 1,200 USD to each user!
Claim on Crypto Faucets
Next on the list is the first method I ever used when I was broke and wanted to claim free instant cryptocurrency. At that time, I couldn't afford to invest anything. Because I had other basic needs to fill. But I had free time and dedication. So I signed up for several faucets and I claimed as often as I could.
Faucets are websites that make money with advertising and give away free cryptocurrency to their users who watch the ads. While some faucets focus only on a single crypto (like BTC), others allow you to earn multiple cryptocurrencies (BTC, ETH, DOGE, etc.).
This business model has been working for a while, with the oldest and most reputable platform, FreeBitco.in having distributed over 225,000 bitcoins to its users.
The only drawback with faucets is that the rewards are small. And you need to create a routine and visit several websites several times a day to start making substantial money. But, little by little, you can steadily grow your holdings.
Learn and Earn Free Crypto
Our industry is still in the early adopter stage and we need all hands on deck to explain to people the risks and benefits of digital currencies. But most of us aren't ready to seat and listen – especially when the topic is complicated.
That's why popular stakeholders like Coinbase, Okex, and CoinMarketCap launched a crypto giveaway page on their website, called Earn. Both platforms run campaigns during which users can learn about new or established projects and get cryptocurrency for free.
You'll have to watch videos and complete quizzes to earn crypto. As a rule, there's one quiz per asset and you can get the reward only once. Also, you can only participate in active campaigns. So I'd recommend subscribing to their newsletter to be notified when new campaigns launch.
This is a totally legit way to earn free crypto coins. And, as a bonus, you get to discover products and services you may get to use in the future.
Hunt Bounties and Collect Crypto for Free
While they're similar to airdrops, bounties require more skills and/or more time. And bounty hunters get better rewards because they provide more value to projects.
We've been participating in content bounties over the years, creating posts on this blog or on other blogging platforms. And we received coins and tokens in return.
There are other types of bounties available:
Bug bounties are for developers and/or testers. The goal is to find and document bugs in the code. And the rewards can be very generous – as you help the company save money in the end.
Social bounties are for networking experts and influencers. The goal is to share content with your followers and provide exposure on Facebook, Twitter, or Discord, for example.
Signature bounties are for people active in the crypto community. The goal is to display and promote projects in your signature, mostly on BitcoinTalk.
Shop Online and Earn Free Cryptocurrency
If you weren't a fan of online shopping, you may have changed your mind with the help of the pandemic… And the good news is that you now have the opportunity to shop at your favorite stores and get crypto cashback!
Several services allow you to receive bitcoin cashback. But the most popular ones right now are Lolli and Pei. And what's amazing is that you can combine both for the same purchase and get even more free crypto!
Both services require the installation of an extension on your browser. And then you get a notification when you visit the store of one of their partners. They have thousands of partner merchants, including Nike, eBay, or Sephora, for example. When you checkout, sats are automatically sent to your wallet!
Now, you can stop copy-pasting coupons with that kind of reward programs.
Referral and affiliate marketing
Here's the last way to earn free crypto without prior investment and without having to spend your hard-earned money. If you start from scratch, it can be a little challenging at first. But it's a great way to make a passive income.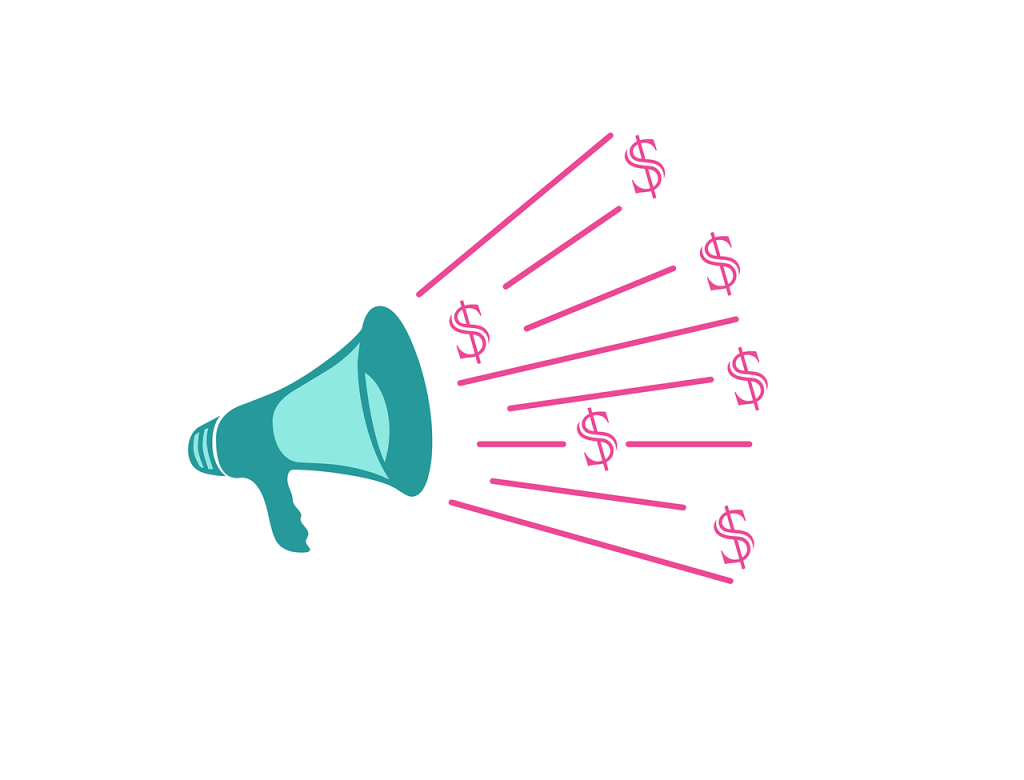 Let's start with referral programs because most airdrops want you to share the love with as many people as possible in your network. As a rule, you get a unique referral link and you can share it with your friends and relatives. But most people don't. That's why projects also give incentives for each new participant joining through your link. And the most popular incentive is more free cryptocurrency!
Affiliate marketing is more for professional marketers (bloggers or influencers) whose job is to promote stuff online and get paid for it. They shill projects to their audience and they get money (fiat or crypto). Because there are many marketing professionals, the competition is fierce. And it's not that easy to be successful.
Open a Crypto Savings Account and Get Interest
If you don't want to work hard to get free crypto, you can let your crypto work hard for you! But for that to happen you need first to purchase or own digital assets: BTC, ETH, or stable coins (that yield the highest rates).
Crypto savings accounts are like traditional savings accounts but for your cryptocurrencies. And they pay much higher interest than banks. That's why they've become so popular these days. Also, they're super user-friendly. All you need to do is:
Sign up (some of them don't even require KYC)
Deposit your crypto
Earn interest every day, week, or month!
But you have to keep in mind that you lose custody of your assets (not your keys, not your coins). So you need to do your own research before committing and to make sure who's the custodian and if it's insured. Here are some services I've been using and that, I believe, are reliable: BlockFi, Ledn, Celsius.network, Nexo, and Crypto.com.
Trade and Take Profit in Crypto
As with our previous method, you need capital to start with. And you need trading skills.
Always remember: Bulls make money, bears make money, pigs get slaughtered! While good traders can always make money, it can be very hard for beginners. When trading, you run the risk of losing it all. So only invest what you're willing to lose.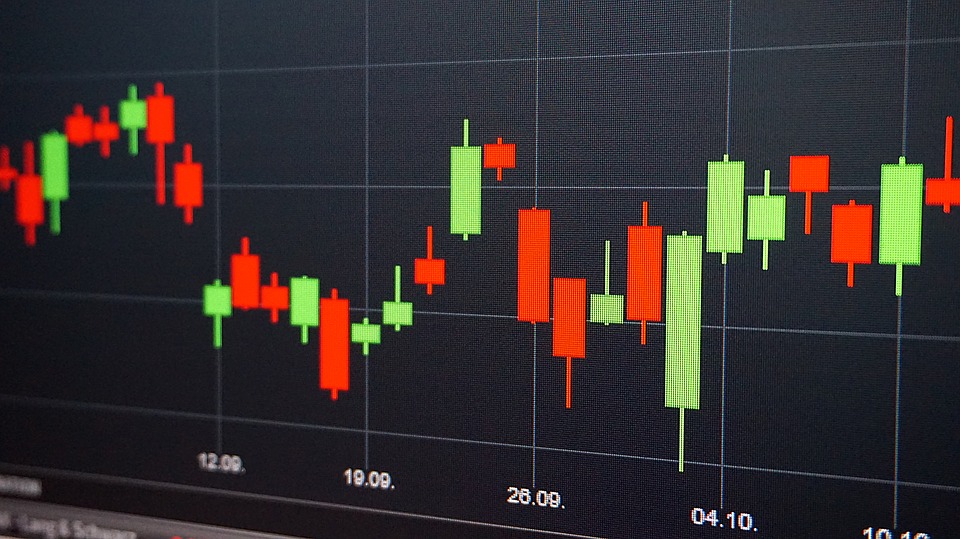 That said, there's money to be made when trading on crypto markets. If you learn how to read them correctly, you can quickly grow your holdings during bull and bear markets.
Mine and Generate Free Crypto Now
As a geek, mining bitcoin is something I've always been interested in. But I've never really started. Because without a heavy investment in a mining rig and the knowledge to proceed, it's almost impossible to be profitable. Indeed, as a miner, you compete with the whole world. And some of the competitors have access to free electricity and supercomputers…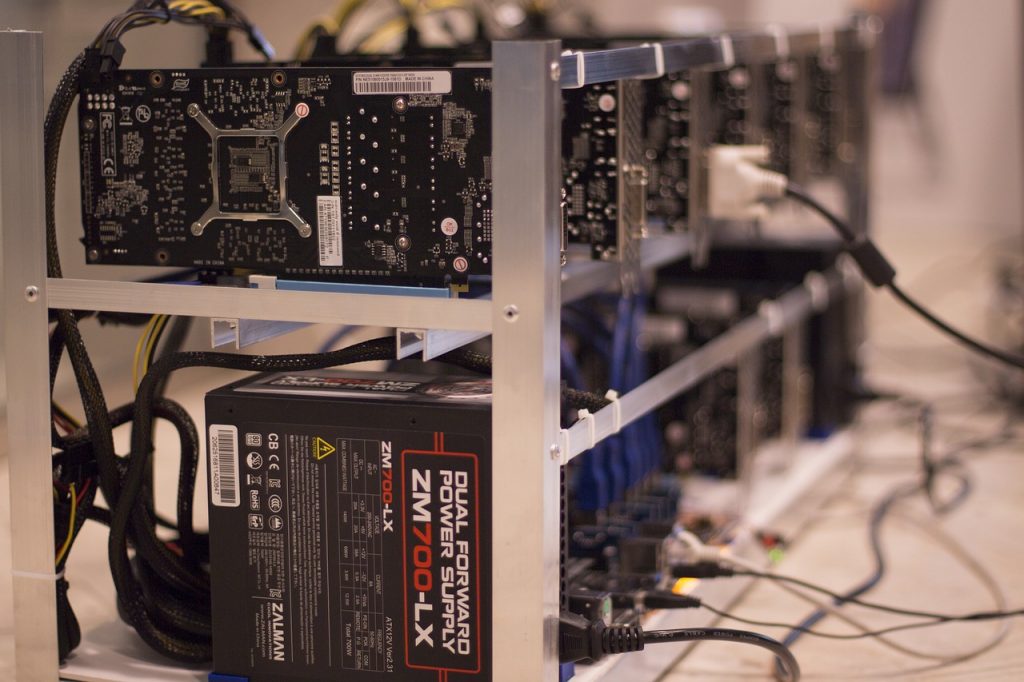 However, you can find low-cap cryptocurrencies that you can mine on a laptop, a desktop, or even a smartphone (like Electroneum). And you can expect to earn free cryptocurrency. If you pick the right horse, it could appreciate over time and make good money.
I've set up a dedicated Raspberry Pi to mine Monero. While I had fun building it, I didn't earn much free crypto… So I refurbished it in a bitcoin node!
Stake Crypto and Earn Crypto
Finally, here's the last way to get free cryptocurrency with PoS Coins. Proof-of-Stake coins, unlike Proof-of-Work coins like bitcoin, rely on nodes for the security of their network and the validation of their transactions.
But to qualify as a node, you need money to activate the validator software. And when you're a validator, you can validate transactions and get a reward for each transaction.
If you want to stake ethereum, for example, you need 32 ETH… But if you don't have that kind of money, you can join a staking pool and share the transaction fees.
What Cryptocurrencies Can I Earn?
There are thousands of blockchain projects and even more digital assets available on the market. But I'll focus on 4 of the top 50 cryptos in terms of market cap, to keep it simple.
Earn Free Bitcoin
Let's start with the king, the original digital asset. BTC was founded by Satoshi NAKAMOTO in 2009. And it has been dominating the industry ever since. Its properties (fixed supplies, decentralized protocol, security) and its network effects make it unique and increasingly valuable in a post-COVID 19 world.
Everyone should hold bitcoin in their portfolio. But if you can't afford 1 bitcoin, no worries: You can break it into 10-8 units called satoshis (1 satoshi is 0.00000001 bitcoin). And you can easily earn thousands of these!
There are many ways to earn free bitcoin. Indeed, you can:
Shop online and use a bitcoin cash-back service;
Open a bitcoin interest account and grow your holdings with daily, weekly, or monthly interests;
Share your computing power and mine bitcoin;
Complete simple tasks or play games to get bitcoin rewards;
Take surveys and earn bitcoin.
These 5 methods aren't difficult (some of them are time-consuming). And it's very rewarding to grow your bitcoin holdings, knowing that the price should appreciate in 2021.
Finally, I really like the fact that some platforms not only give away bitcoin but also teach you how money works and how you can protect your wealth from inflation with bitcoin. Because once you fall down the rabbit hole, you see the world in a new light.
Earn Free Ethereum
If you've been following our website, you've heard about ETH. Because most projects have been using this successful blockchain. Founded in 2013 by Vitalik BUTERIN, the ethereum network allows almost anyone to build decentralized applications.
While this token doesn't share the same properties as bitcoin, it's still valuable in its own way. Because all companies building on the blockchain and all their users need to hold and spend ETH for their transactions (gas).
If you want to earn free ethereum, I would recommend:
Putting your ethereum to work with an interest account
Participating in coin airdrops to collect tokens you can trade for ethereum
Using ethereum faucets to receive a few gweis (1 gwei is 0.000000001 ethereum)
These 3 ways do not require any specific skills – only an initial deposit or some of your time. And an internet connection, of course.
While I keep most of my savings in bitcoin, I always keep a balance of ethereum to invest in new projects and pay for fees. Holding ETH opens the door to new opportunities inside the ecosystem.
Earn Free Litecoin
Often dubbed "clone of bitcoin" in the news, litecoin is actually a fork released by Charlie LEE in 2011. His goal was to offer an "improved" version, with more coins, smaller blocks, a different hashing algorithm, and faster transactions.
But it didn't really work out and LEE announced on Reddit that he had sold all his LTC in December 2017. Since then, the value of litecoin hasn't reached a new all-time high. But users have been mining, trading, and holding the asset.
To get your hands on free litecoin, you can:
Fund an interest account and get regular litecoin payouts
Spend some time on faucets and get litecoin rewards
Answer paid surveys or watch videos to redeem free litecoin
Earn Free Dogecoin
Last on my list is the "joke currency" introduced by Billy MARKUS in 2013. And it's the favorite digital asset of Elon MUSK who called himself "former CEO of dogecoin" on Twitter. It's also popular thanks to its mascot: The Shiba Inu.
DOGE is an inflationary coin because there's no maximum supply. And this internet currency is used by a strong community of users to easily send money online.
How to earn free dogecoin? It's easy as pie, you could be:
Claiming dogecoin on faucets
Playing games on getting dogecoin rewards
Completing tasks and offers to earn dogecoin for free
Conclusion
I've listed above 10 ways to get free cryptocurrency in 2021. And there are even more available out there. But these are the ones we deemed most noteworthy. If you want to get off the beaten path, always remember to do your own research to avoid scams.
Some methods may be more attractive than others, depending on:
The funds you can assign to the task
The amount of time you're willing to spend online
My recommendation, if you don't have the cash to invest, is to focus on coin airdrops, faucets, and learning platforms. But this is a long term game for which you need patience and dedication.
But if you can afford it, you should either purchase crypto and open a savings account and/or shop online and get rewards.
I hope you found this article interesting. If you did, please share it on social media! And visit our website for more crypto-related topics.
DYOR. NEVER share your private keys! And NEVER use an exchange wallet address! Instead, we recommend using
Trezor wallet
.
Legal Disclaimer
: This website does not offer investment advice. The author is an amateur investor and the information found here is for informational, entertainment, or educational purposes. As a result, it should not be construed as personal investment advice. While the information provided is considered accurate, it may include errors or inaccuracies. This website and the author can't be held responsible for any action you take as a result of what you have read here.
Learn more
.