How to Earn Free Litecoin in 2023?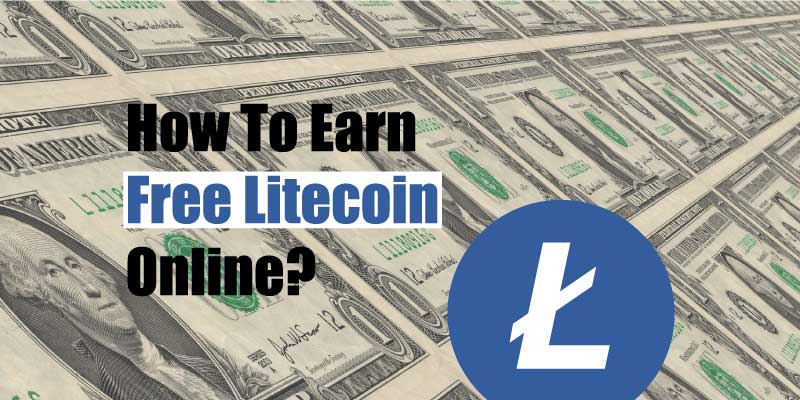 Litecoin, sometimes labeled the clone of bitcoin, is a top 10 cryptocurrency in market cap. And in this article, I'll tell you how to get free Litecoin now. Because it's worth stacking the peer-to-peer crypto that Charlie Lee launched in 2011. Indeed, a balanced portfolio of digital assets should include LTC!
Sign Up Now
Get Litecoin for free with MoonLiteco.in!
Enjoy great payouts and bonuses from this reliable site. Try it now!
The only way to earn free Litecoin online
When it comes to earning digital cryptos, there's a popular scheme that's worth checking: Faucets. Because if it's popular it means it works! An LTC faucet allows users to claim free Litoshi (the smallest unit of Litecoin).
This money is not made out of thin air – it's not a scam. Indeed, it comes from the budget spent by advertisers to display their ads. Faucet websites are full of, let's be honest, intrusive and annoying, ads. And announcers pay good money to be there. The webmasters collect the money and generously give you a commission when you watch these ads.
However, not all faucets are trustworthy. And you should be careful before using any platform. Because you could spend your time and not get any free LTC in the end…
But when you find a legit Litecoin faucet, like the ones I recommend below, you can keep claiming as often as possible. And stack Lits!
How to get free Litecoin every hour?
Do you have an internet connection? Yes, obviously, if you're reading this article. Do you have an email address? Yes, you should. So, you're good to go! Complete these 3 steps, that will take 5 minutes tops, and earn your first free Litecoins!
Register to one of the faucets – MoonLiteco.in is my favorite and a good one to start with.
Confirm your email address – click on the link in the message.
Claim and receive your free Litecoin – there should be a button with a captcha to solve.
You may have to allow ads in your browser, turn off your adblocker, and switch off your VPN connection. But it's part of the deal… And it allows the owners of the sites to fight against fraud.
Don't think you can claim whenever you want, though. You must wait at least 5 minutes between claims – sometimes up to 1 hour. Instead of staying idle, watching the Litoshis accumulate, you should switch between platforms and routinely claim to maximize your earnings.
The highest paying Litecoin faucets in 2023
If you're looking for a place to get started, I've made of list tried-and-true websites. You can visit these every day to increase your balance. And you shouldn't be disappointed.
When I couldn't withdraw my earnings, the website didn't make the cut, of course.
While you can store your free Litecoin in the provided crypto-wallet, I'd advised against it. Because the rewarded coins are not yours if you don't hold the keys. So, you should withdraw your LTC when you reach the required amount. The most secure solution is a hardware wallet like Ledger or Trezor. But you can also use the Litecoin Core official wallet.
Best faucets of the year:
Sign up and receive free crypto!
As a bonus, you should sign up for Coinut, an exchange platform that gives away LTC to new users! More details about this offer in my airdrop review.
And if you want more where this comes from, find out the best ways to earn free crypto here.
Conclusion
Thanks for reading! Now you know how to get Litecoin for free. I leave it up to you to hustle and earn as much as possible.
Start right now with MoonLiteco.in. What I like about this crypto-currency is the fact that you can actually watch the faucet gradually fill up. And within a day or two, you can claim thousands of Lits. It makes the ritual all the more important!