The Best Bitcoin Earning Games To Keep You Entertained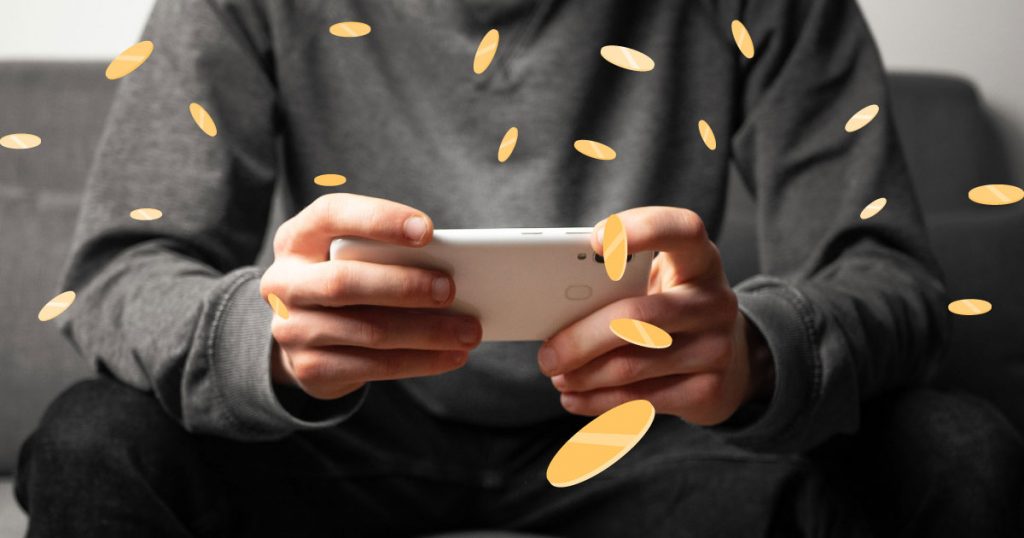 Looking for the best bitcoin apps, games and bitcoin wallets for your Android, iOS and Windows Mobile devices? In this section, you will find the list of the top bitcoin apps, games and bitcoin wallets. Just scroll down the page and see which are the best choices!
Top 5 Best Bitcoin Games of 2023
First of all, I want to make it clear that the games listed in the list below are listed in order of preference. And not all the games that are available on the Play Store or App Store are part of this list. Some of the games offer multiple cryptocurrencies. But the reason the games are listed in the list below is that you can earn BTC by simply playing the game. They're free-to-play games but the currency earned can be used to purchase the items in the game.
RollerCoin – Bitcoin Mining Simulator
RollerCoin is one of the best bitcoin games that you can play on your phone. It is available for both Android and iOS devices, and the fact that the game is free is a big bonus! In fact, you can try it right now for free, without any risk. And get a welcome bonus of 1,000 sats!
DON'T MISS A SINGLE AIRDROP
The unique premise of this game is that you have to mine Bitcoins, Dogecoins, Ethereum, and/or RollerToken. In the beginning, you will have to spend some time playing games to increase your mining power. As you increase your in-game earnings, you will be able to buy mining machines that will help you earn a lot more Bitcoins. The coins you earn can be used to buy equipment. But you can also decide to withdraw them to your wallet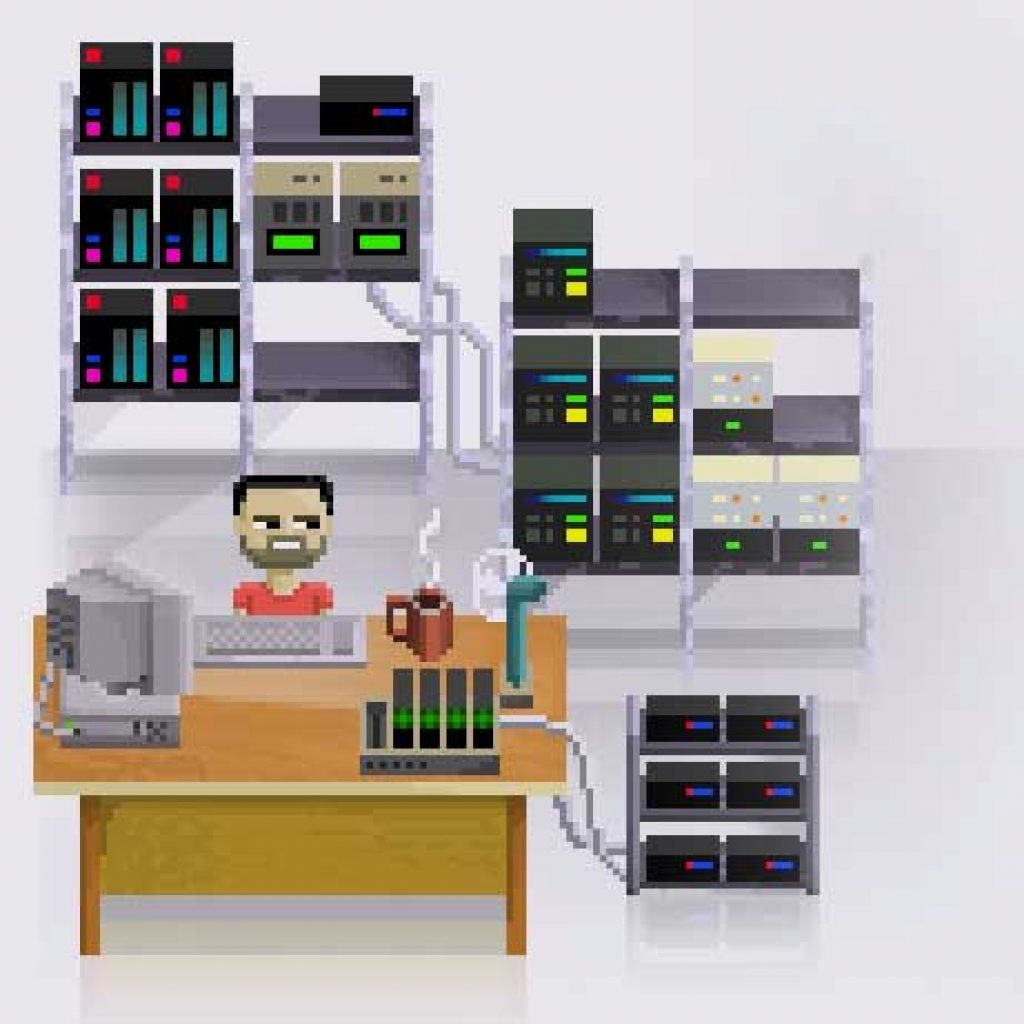 RollerCoin is the best bitcoin game you can play on your mobile device right now! For a detailed review, read this article.
BitKong – Beat the King
BitKong is an online math-based game that offers a provably fair experience. It has been featured on bitcoin.com, bitcointalk.com, minedbits.com, and more. The game is as simple as tossing a coin, but the simple interface and transparent rules mean that players are always assured of a fair game.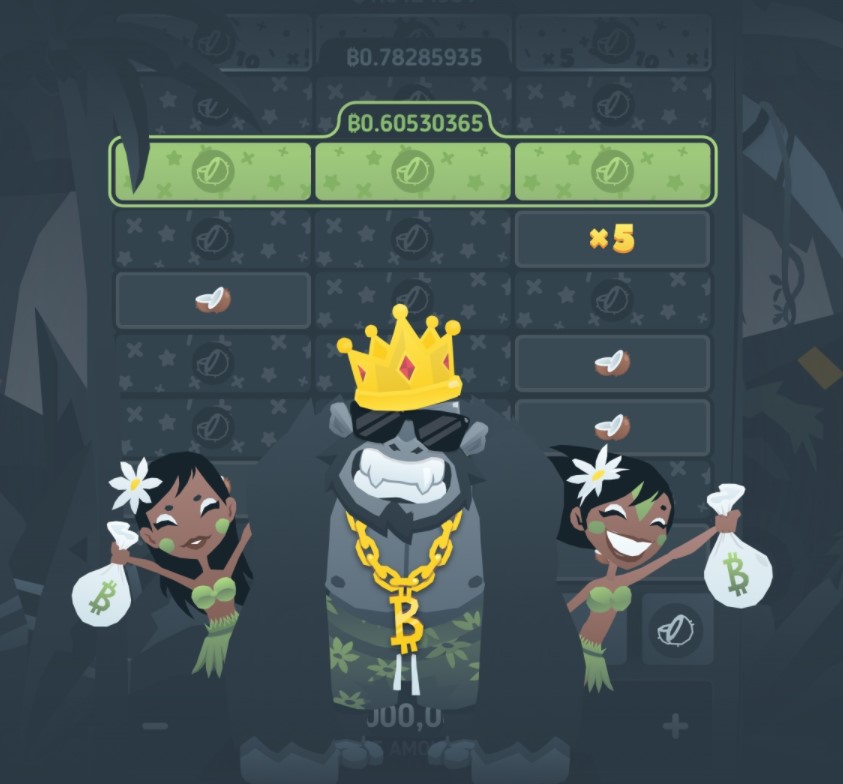 It's the perfect platform for beginners and advanced players alike. And it offers a free faucet that will allow you to gain free bitcoins so that you can try out the game with nothing at stake.
Lucky Dice – Try Your Luck
Lucky Dice was designed to be a simple and fun game for bitcoin lovers. It features unique mixed-rules. You can play with pure odds, in which the player has the option to pay to change their number. Or you can choose to pay in bitcoin, which is completely optional.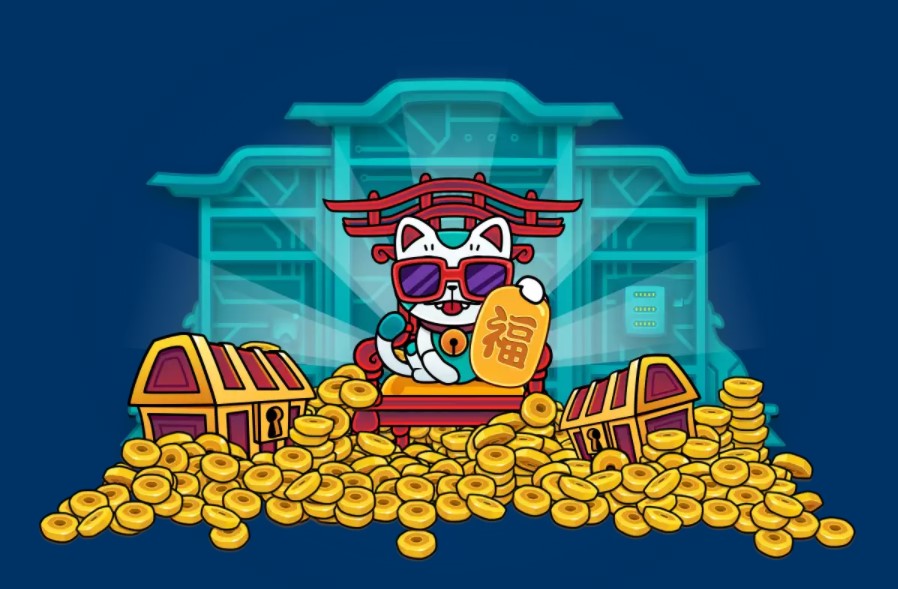 Coins play a vital part in the game. You need to keep this in mind as you make a move. This will have a significant impact on your winnings. All of your player mates will have the same chance. By keeping this in mind, you can choose your move wisely. This is why you should keep the coins in your hand and not throw them around the table. In the end, you will be rewarded with coins in accordance with how you played.
Satoshi Quiz – Knowledge is Money
Do you love bitcoin and trivia? Do you want to win bitcoin in a fun way? Satoshi Quiz is a bitcoin game that allows you to answer questions and win bitcoin without the need for any deposits. It's more than just a bitcoin quiz: Satoshi Quiz is an opportunity for anyone to win bitcoin while having fun.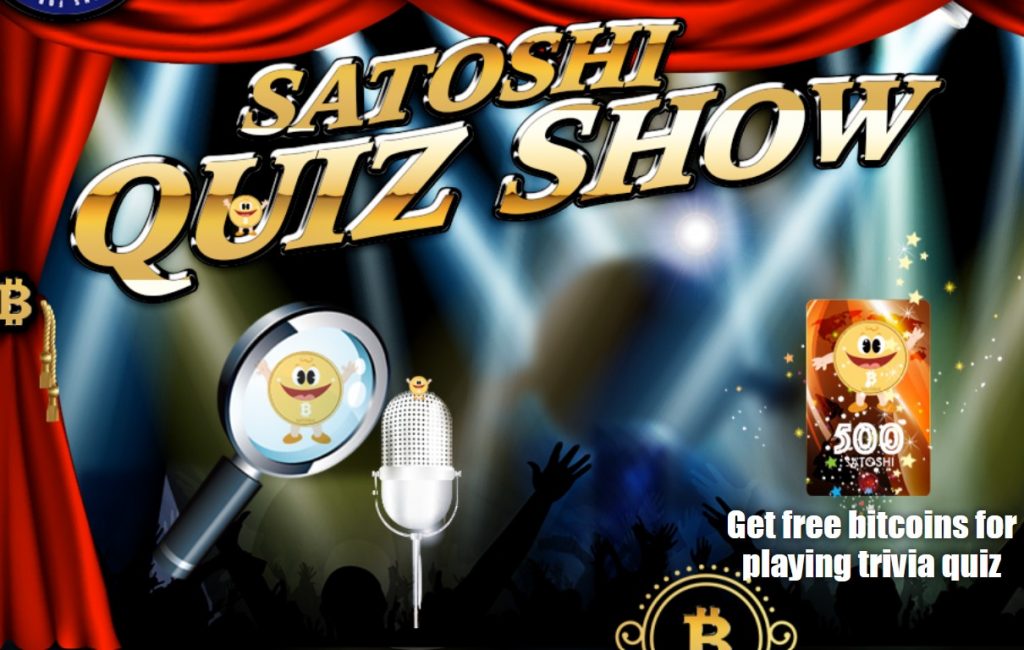 There are several categories in the game, which cover topics such as the blockchain, cryptography, and more. All you have to do is answer a few simple questions and you could win a bitcoin!
Simpledice – Dice Made Simple
The first thing you'll notice when you visit simpledice.com is the simple, intuitive design and layout. Their team believes that the site should be no more complicated than the game it's hosting, and so they've kept it simple and straightforward.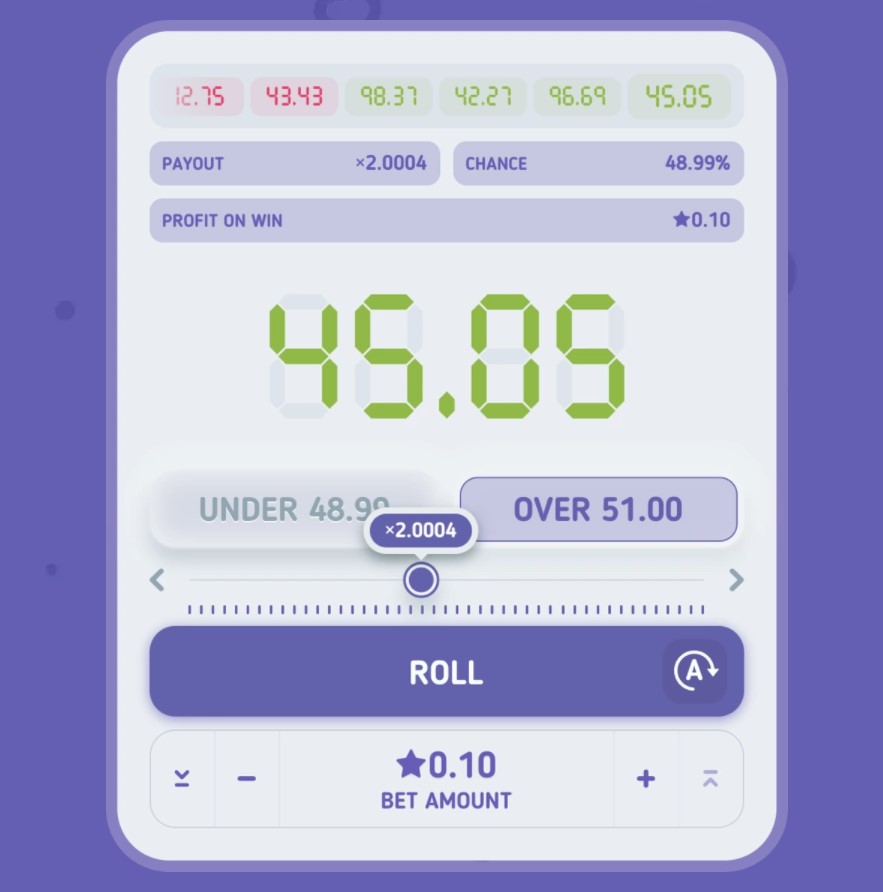 And their goal is to provide an enjoyable and secure bitcoin dice game that is both easy to play and understand. Simpledice is a free bitcoin dice game that can be accessed with just a few clicks.
All you have to do is pick a number between 1 and 100 and get a better result. You can always rely on their provably fair system to make sure your bets are fair, but if you don't feel like trusting them, you can always check the seed code that generated the number.
Spark Profit – Read the Markets
As the name of the game suggests, Spark Profit is a bitcoin game about trading. This simple game allows players to make money by speculating on when to buy, sell and trade various types of coins. It was initially released in 2013.
It features a unique in-app point system. And you can redeem your points for bitcoins on a weekly basis. The best part about the game is that there are several cryptocurrency markets you can predict on. To encourage players to get more involved, they have a rewards system where you can earn points with every correct prediction.
It has an official blog and game store where you can buy, sell, trade, and even gift virtual coins.
Unfortunately, this game hasn't been updated since 2017 and it doesn't work anymore.
What is Bitcoin?
The term Bitcoin was first introduced by an anonymous account on the BitcoinTalk forum in 2009 under the name Satoshi Nakamoto. He described it as peer-to-peer digital cash that will eventually replace traditional forms of payments like bank or credit cards. This digital currency is stored in your digital wallet and will allow you to send and receive bitcoins across the internet.
Now that you know a bit about Bitcoin, let's find out which games are worth to be played using the virtual currency!
The Advantages Of Playing With Bitcoin
Bitcoin is an easy-to-use and widely accepted crypto: If you already have a Bitcoin wallet and an email address, you can play on any website or mobile application using the same.
Bitcoin is anonymous: These platforms let you play without providing any personal information! All you need is an email address to set up an account and your Bitcoin wallet address. Once that's done, you can play all day, all night.
Bitcoin allows lower deposits: The fees that you have to pay when you gamble with cryptocurrencies are often a lot lower than what you have to pay on standard fiat platforms.
Bitcoin offers fast transactions: Transactions on Bitcoin happen in a matter of seconds, and withdrawals are just as quick. If you're looking for speed, security, and privacy, Bitcoin is the way to go.
Conclusion
Although there are many bitcoin games that you can play on your smartphone, I have compiled a list of the best ones that still work in 2023. My favorite is definitely RollerCoin on which I spent hours and made millions of sats, as you can see here. And if you think there are some others, share them with me!
Don't forget to follow us on Twitter and Facebook and be sure to sign up for our newsletter.