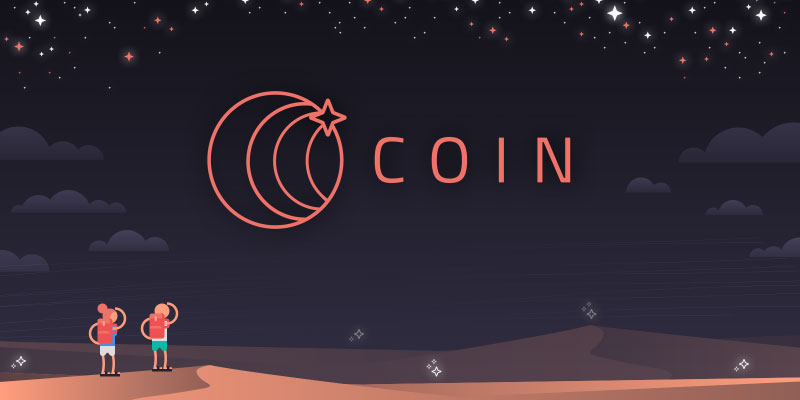 What is COIN app XYO?
I was looking for a little tracker to help me find lost items when I heard of this project for the first time. Indeed, I discovered one of their products on Google: XY Find It – which I didn't buy (yet). And then I realized the team behind this gadget was also involved in blockchain.
If you're looking to always get more free crypto, then you should look into this mobile app and its geodrops (geographical airdrops). Because there are already half a million users earning free tokens with it. And it seems the user base keeps growing!
The company XY launched this app in the first quarter of 2019. And its goal is to encourage people to interact with its XYO tokens (more on that in the next paragraph).
When you open the XYO COIN App, you'll find a map of your surroundings. And you can travel in real life to provide your location-based data and collect digital assets (COINS) in exchange. At first, it reminded me a bit of Pokemon GO – but without the Pokemons obviously. The end-goal is to collect as many COINS as possible. And then you can either:
Keep them in the app; or
Redeem them for cryptocurrencies (XYO, ETH, BTC); or
Redeem them for merchandise (t-shirt, headphones, watches, etc.).
The gameplay is really nice and addictive. And I found myself opening the app regularly to check if there were new opportunities to earn digital assets. Spoiler alert: There always are… So, it can become time-consuming. But at least you can get something out of it.
XYO tokens by XY team
The XY Oracle token, ticker XYO, is an ethereum-based utility token. And its total supply is 13,960,974,963 XYOs.
These tokens power and incentivize the economy of the XYO Network. In the context of this project, the network is composed of devices (Sentinels, Bridges, Archivists, and Diviners) that anonymously collects and validates geospatial data.
Anyone can buy, sell and trade these tokens on crypto-exchanges. And the holders can use them in the COIN App and the XYO Network App.
Find out more here.
How to earn free XYO with COIN App?
Now that we know more about the project, let's see how to use COIN App to earn crypto. First of all, you will need to visit this page and download/install the version for your device. The application is available on iOS and Android.
Then, you need to sign up, using an email address and a password. And you're good to go.
While there are many ways to collect COINS, not all of them are available from the start. And you will have to unlock features by geomining a certain number of times.
I didn't plan to do a COIN App review – but after listing all the features, it looks a bit like one…
Premium plans
On this blog, we only offer ways to earn free crypto without spending a dime. And we introduced this airdrop because it doesn't require any expense. However, some plans are available to boost your earnings.
Geomining (available from the start)
This is the most basic feature of the application. And all you have to do is click on the Geomine button each time you stand on a tile with your device. Then you need to wait for the tile to refresh, or you can play a mini-game to refresh it faster. And start again!
Big Geomines (available from the start)
Some tiles come with big rewards. And you can claim a share of the reward even if you did not mine it yourself. But you need to be fast when you witness a Big Geomine. Because only the first 200 witnesses get some COINS.
Auto Collect
You will unlock this feature after 10 or 15 geomines (I don't remember exactly – but quite fast). And it's a really convenient one. It will allow you to not claim your COINS automatically – without having to click on the button.
Home Base (available from the start)
If you're stuck at home, you can mine the same title several times. And after 3 times, the tile becomes your Home Base. In your Base, you get a boost on your earnings from 10% to 100%.
Watch videos (available from the start)
From time to time, you will see a green play button. And if you click on it, you can watch a video and earn COINS. While the reward can change, you always know how much you can get BEFORE watching the video, which is nice.
HODL rewards (available from the start)
When you hold COINS in the app or if you store XYO tokens in your connected address, you will get daily interests! I love it because you have almost nothing to do, just visit the feature's pop-up and claim your tokens.
Bonus drops (available from the start)
Every week, users get bonus drops – the amount varies. But if you want to maximize your earnings, you need to be active by Geomining, Geodropping, and Geoclaiming. You can get up to 10 times more COINS!
Background rewards (available from the start)
Here, you have nothing to do! Basically, when you leave the app, you will earn COINS in the background. And when you open the app again, you will know how much you made.
Geoclaim
You will unlock this feature after 50 geomines. And then you participate in a weekly contest with other users. I'm not really familiar with this feature yet. But I understand that you can claim ownership of a tile and then you will get a reward that corresponds to your ownership percentage. So if the pot is 100 COINS and you own 50% of it, you will get 50 COINS by the end of the contest.
Referral rewards (available from the start)
Finally, you can share your unique link with your friends and family. And once they start playing, you will get 10% of their earnings! If they ask you "does the COIN App work?" you can tell them it really does.
DYOR. NEVER share your private keys! And NEVER use an exchange wallet address! Instead, we recommend using
Trezor wallet
.
Legal Disclaimer
: This website does not offer investment advice. The author is an amateur investor and the information found here is for informational, entertainment, or educational purposes. As a result, it should not be construed as personal investment advice. While the information provided is considered accurate, it may include errors or inaccuracies. This website and the author can't be held responsible for any action you take as a result of what you have read here.
Learn more
.
DON'T MISS A SINGLE AIRDROP

COIN App Airdrop
We've reviewed hundreds of cryptocurrency airdrops since this airdrop alert site is live. And here's our take on this crypto airdrop. With a score below 5, you may never receive your tokens. But if it's above 8, you'll definitely get your free cryptocoins!