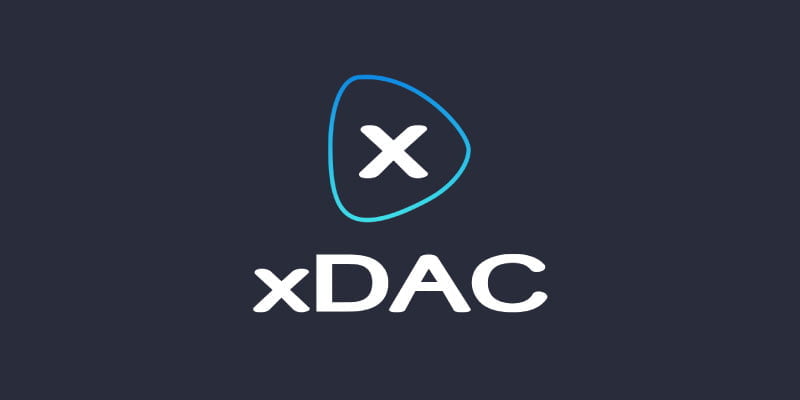 What is xDAC?
A few weeks back, I got a message from Eric asking for a little help with xDAC airdrop. So here it is, a quick post on the project and the crypto airdrop. First of all, their platform is not for everyone, meaning that you need entrepreneurial skills to get it. No, really. Because it's not focused on final consumers. But on entrepreneurs who want to create and manage their companies on blockchain.
Indeed, xDAC is building a platform that will establish standards for decentralized businesses. And it will allow owners to run their businesses without geographical limitations. If you have your own company, you know how governance, jurisdiction and payments can be a pain, depending on where you've registered it. And this may be the solution to reduce the hassle, thanks to the use of blockchain technology.
In addition of joining their cryptocurrency airdrop, I'd recommend you to read their white paper to understand the full scope and potential of this project. While I'm not sure the world is ready for this yet, it could prove disruptive on the global stage!
XDAC tokens by xDAC
xDac is implementing its own digital currency to exchange value between companies, employees, customers and third-parties. So basically, users who hold XDAC tokens will be able to:
Resolve disputes
Pay their team members
Pay or accept payments for services
Distribute profit distribution
Incentivize development
And maybe more things in the future… Their white paper leaves the door open to anything.
Oh and I forgot to mention that this is an ERC-223-compatible token on the ethereum blockchain. And the total supply is 100,000,000 XDAC tokens.
How to get the free XDAC tokens?
The project is running both a coin airdrop campaign and a bounty program. And you can easily join them by clicking on this link. On the new page, you'll need to confirm whether or not you purchased any token yet. And then you'll need to select your bounty type. Only by completing their social media actions, you can get up to 30 free XDAC tokens. But you'll have to submit a new form for each bounty, which is a bit boring…
Midas' touch
Remember to fill in 1 form per bounty type. Otherwise you won't be credited for your actions… And don't forget to mention CoinAirdrops.com every time! Thanks.

Anyway, then fill in your ethereum wallet address, your username or URL to promotion, your email address and your referral URL. Of course, I'd recommend to mention the URL of that article: https://coinairdrops.com/airdrop/xdac/
Finally, solve Google's reCaptcha and click on Submit to register. And you should get the tokens after their ICO is over.
DYOR. NEVER share your private keys! And NEVER use an exchange wallet address! Instead, we recommend using
Trezor wallet
.
Legal Disclaimer
: This website does not offer investment advice. The author is an amateur investor and the information found here is for informational, entertainment, or educational purposes. As a result, it should not be construed as personal investment advice. While the information provided is considered accurate, it may include errors or inaccuracies. This website and the author can't be held responsible for any action you take as a result of what you have read here.
Learn more
.
DON'T MISS A SINGLE AIRDROP

xDAC Airdrop
xDAC aims at establishing the standard for decentralized autonomous companies, through their self-governed platform. And they're running an airdrop where you can get free XDAC tokens. Claim yours now, before it's all gone!
My opinion on xDAC Airdrop
We've reviewed hundreds of cryptocurrency airdrops since this airdrop alert site is live. And here's our take on this crypto airdrop. With a score below 5, you may never receive your tokens. But if it's above 8, you'll definitely get your free cryptocoins!