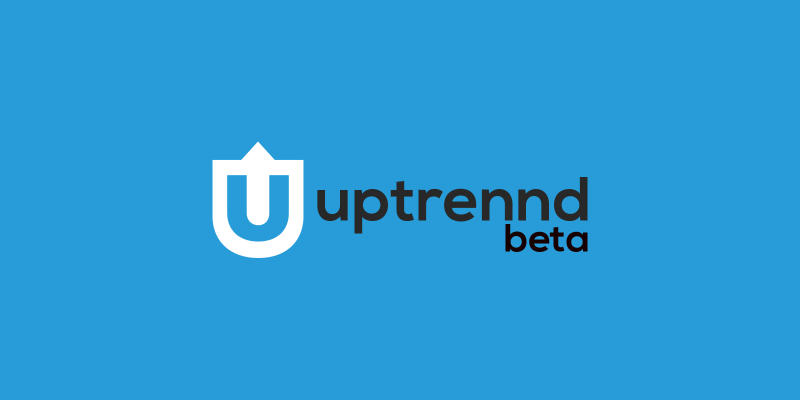 What is Uptrennd?
This is a project I've been following for a while. And I think it's time to let you guys know about it. Because it's getting way fewer media attention than Steem, Steemit, or Hive. But it's a growing crypto-blogging platform created from scratch by enthusiasts who didn't even raise funds. It's 100% self-funded – meaning there was no ICO (at the time of the ICO craze!).
And it allows people in the world to make a living!
Who's behind Uptrennd? Jeff Kirdeikis, one of the admins behind the Cryptocurrency Investing Facebook Group. And he regularly offers airdrops to attract new users. That's how I got in in the first place.
I like the philosophy of this project. And I'll try to summarize the "4 foundational pillars" below:
Distribution of wealth: How about leveling the playing field? Because it's exactly what you can accomplish if you sign up today. Take back the power and wealth into your own hands. If you post, comment or read, you earn.
Freedom of speech: Are you tired of corporations that censor accounts and channels? You've seen what Facebook, Twitter, and YouTube are capable of… Content creators can freely voice their opinions on Uptrennd.
Equality of opportunity: Do you want to launch a blog, and you're afraid you won't get any visibility, with all the big players out there? Users are seen as equals. And quality prevails over seniority.
Respect for privacy: Do you want to get rid of ad trackers that follow you through the web? While the platforms use ads as a means of monetization, no data is collected.
Find out more about the project in their white paper.
1UP tokens by Uptrennd
At the center of it all, you find the Uptrennd token, ticker 1UP. It's a native ERC-20 token that fuels the economy of the platform. And, in order to reduce costs, the full supply (1,000,000,000 1UPs) has been pre-mined.
1UP can be traded on several exchanges.
Find out more about the tokenomics here.
How to earn 1UP tokens?
As usual, I'm not really using that kind of platform on a regular basis. Because I have my own blog… But I've looked into it and I leveled up to level 3 so far. Before earning 1UPs, you need to earn points. So, how to earn points on Uptrennd?
First of all, you need to register, by clicking here. And then, I've listed the best ways to get points, from the easiest to the hardest. But it's totally subjective.
Read 10 articles a day and receive a daily activity bonus
Repost articles and earn 50% of the points
Comment and receive upvotes (at level 1: 1 upvote = 1 point)
Create articles and receive upvotes (at level 1: 1 upvote = 1 point)
Invite new users (the feature is available from level 5)
Participate in weekly/monthly contests
Ask for donations
After you earned points, you can redeem them for 1UP tokens: 1 point = 1 UP token.
But you can also decide to level up – to increase your future earnings. When you level up, the upvotes are worth more: You get an additional 0.1 point per level.
Finally, if you're a content creator, you can reinvest your points to advertise your content on Uptrennd.
DYOR. NEVER share your private keys! And NEVER use an exchange wallet address! Instead, we recommend using
Trezor wallet
.
Legal Disclaimer
: This website does not offer investment advice. The author is an amateur investor and the information found here is for informational, entertainment, or educational purposes. As a result, it should not be construed as personal investment advice. While the information provided is considered accurate, it may include errors or inaccuracies. This website and the author can't be held responsible for any action you take as a result of what you have read here.
Learn more
.
DON'T MISS A SINGLE AIRDROP

Uptrennd Airdrop
We've reviewed hundreds of cryptocurrency airdrops since this airdrop alert site is live. And here's our take on this crypto airdrop. With a score below 5, you may never receive your tokens. But if it's above 8, you'll definitely get your free cryptocoins!