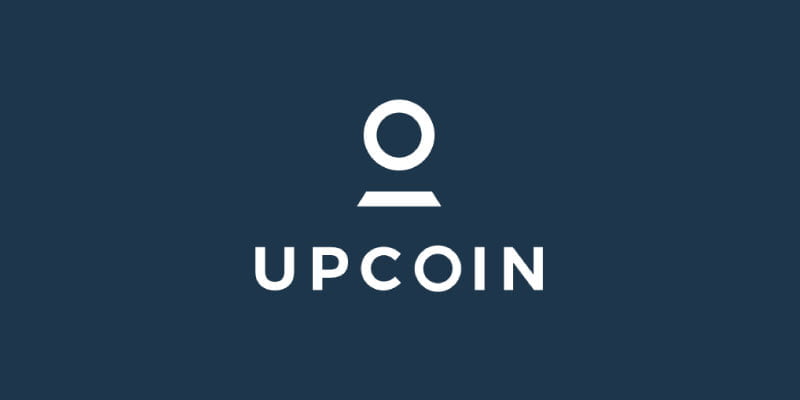 What is UPcoin?
UPcoin is an exchange platform project which wants to disrupt the market. And the team wants to become the first place for traders. While their accepting registrations, there isn't much info about the crypto-currencies will be available on their site. Just that they'll be offering up to 1,000 cryptocurrencies from start. And we can guess that most of the popular ones will be available for trading: Bitcoin, ethereum, ripple, litecoin etc.
So what makes UPcoin special? First of all, they don't offer their own tokens. So it's not about the blockchain technology in itself. On their exchange, there will be fees for trading, but limited to 0.1% to 0.2%. And it's quite good, if you've been trading! Also, it's nothing promotional: They'll keep these fees for at least 10 years.
But what I think make their services special is their security level. Indeed, they're betting it all on safety and protection. And they've hired hackers to test the platform. In addition, they offer a generous bounty program with a 5,000,000 USD reward. So hackers will definitely try to do what they do best with the platform.
UPcoin will be available worldwide and on most devices: PC of course, through your browser. But also on mobile and tablets with native applications. While we don't have any clue about the interface, I bet it'll be good. Because they've mentioned it several time in their survey.
How to get the bonus 500 USD from UPcoin?
It's very easy: You just need to join their platform! So you must click on this link. And then fill in your email address in the field. You should definitely use a valid email address. Because you'll need to validate it, through a link they'll send you. Also you can get 500 USD free in trading fees, but only if you actually trade coins! It's very clear on their message: "The bonus $500 you receive at registration can be used only to cover your trading fees when trading begins."
Also you should note that "The bonus $500 you receive at registration cannot be withdrawn." But if you're serious about trading, then this is a great opportunity to trade for free!
After validating your email, you can login on UPcoin. And you'll have to complete four easy tasks:
Take a survey. But don't worry, it's real quick. And it shows the points they consider important for their service. Furthermore, it's anonymous…
Join their Telegram channel. It's not very active. But you'll learn more about the project.
Follow their Twitter account.
Like their Facebook page.
That's it, click on the button at the bottom of the page and you're now registered on the exchange. And you have the UPcoin bonus! You should see a message reading: "Activation successfully completed, your current balance is: 500$. Congratulations, you have $500 in your trading account."
Also, if you want to get a commission on the fees of your family and friends, you can share your referral link with them!
DYOR. NEVER share your private keys! And NEVER use an exchange wallet address! Instead, we recommend using
Trezor wallet
.
Legal Disclaimer
: This website does not offer investment advice. The author is an amateur investor and the information found here is for informational, entertainment, or educational purposes. As a result, it should not be construed as personal investment advice. While the information provided is considered accurate, it may include errors or inaccuracies. This website and the author can't be held responsible for any action you take as a result of what you have read here.
Learn more
.
DON'T MISS A SINGLE AIRDROP

UPcoin airdrop
UPcoin is a crypto-exchange project which aims to become the first place for traders. And they're giving away a 500 USD bonus to new users. Get yours now!
My opinion on UPcoin Airdrop
We've reviewed hundreds of cryptocurrency airdrops since this airdrop alert site is live. And here's our take on this crypto airdrop. With a score below 5, you may never receive your tokens. But if it's above 8, you'll definitely get your free cryptocoins!