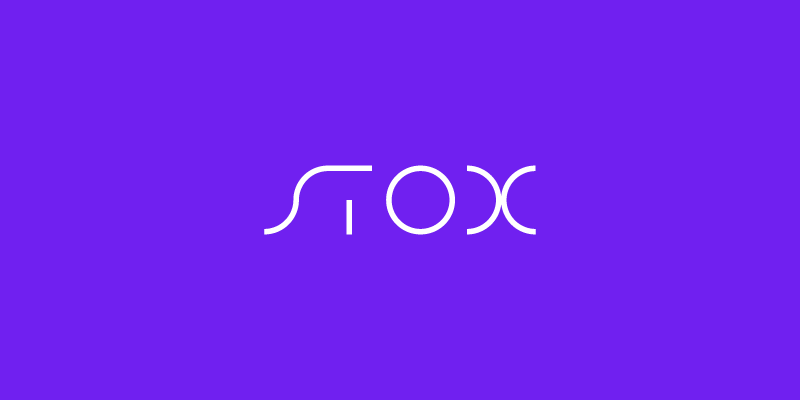 What is Stox?
This crypto airdrop is brought to you by Niv and Zack, who sent me an email a few weeks ago. So what's this project all about? Their team has developed an open source, ethereum-based prediction market platform, where users can place predictions on the biggest events in the worlds of finance, sports, politics and more.
Combining the wisdom of the crowd with their own individual skills and knowledge, users can predict the outcome of events in almost every conceivable category and be rewarded for their insight. Because that's the end goal of that platform: To make a profit!
STX tokens by Stox
Powering the platform is the STX digital token, ticker STX, on the ethereum blockchain. The total supply of this utility token is 57,152,618 STX tokens. And it's being used for fees and collateral and as the currency for placing predictions.
STX tokens are already tradeable in more than 15 exchanges, as you can see on CoinMarketCap. So when you get your free STX tokens, they'll be worth something! Most projects can't offer the same, so you should really join now and claim your tokens.
How to get free STX tokens?
The company is running the Stox airdrop campaign until the end of 2018. And joining is really simple. To get started, you need to register on the platform, by clicking here. Fill out your email address, nickname and password. And solve the Recaptcha before ticking the T&C box and clicking on Sign Up. You may have to confirm your email address (I didn't pay attention when I registered… so I'm not fully sure, sorry).
Before receiving 50 free STX tokens, you'll need to join their Telegram group. And then you can earn 50 more free STX tokens by participating in one prediction. You'll have to use your hard earned tokens to earn additional tokens, risk-free.
When you're done, you'll have earned a total of 100 STX tokens. And you can get even more by joining their referral bounty: Share your unique link with your friends and family to get 1 STX per referral!
DYOR. NEVER share your private keys! And NEVER use an exchange wallet address! Instead, we recommend using
Trezor wallet
.
Legal Disclaimer
: This website does not offer investment advice. The author is an amateur investor and the information found here is for informational, entertainment, or educational purposes. As a result, it should not be construed as personal investment advice. While the information provided is considered accurate, it may include errors or inaccuracies. This website and the author can't be held responsible for any action you take as a result of what you have read here.
Learn more
.
DON'T MISS A SINGLE AIRDROP

Stox Airdrop
Stox is a predictions platform, where you can forecast any imaginable event and make a profit in STX tokens for correct predictions. Claim your tokens now!
My opinion on Stox Airdrop
We've reviewed hundreds of cryptocurrency airdrops since this airdrop alert site is live. And here's our take on this crypto airdrop. With a score below 5, you may never receive your tokens. But if it's above 8, you'll definitely get your free cryptocoins!