HOT LIST
SAPPCHAIN (SAPPCOIN)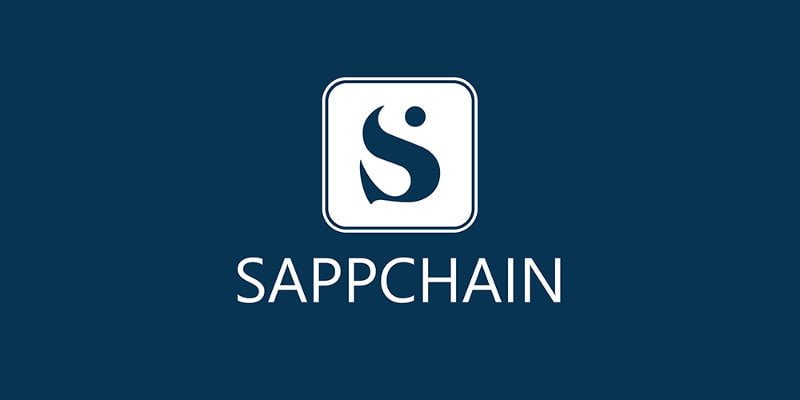 What is SAPPCHAIN?
For this project, I have to thank Mike who contacted me to let me know about this 10,000,000-token airdrop! Yes, you read that right, it's a massive crypto airdrop. But before getting some free SAPP tokens, let's focus on the project first. Because it's really worth it.
SAPPCHAIN is not your regular end-to-end encrypted anonymous messaging app. And it's not a new Snapchat or Telegram – it's more than that. Because it's decentralized, thanks to blockchain technology. And it's powered by Artificial Intelligence (AI) to connect people freely, safely and anonymously. In addition, the app allows peer-to-peer transfers, meaning users can buy, sell and exchange cryptos with other users.
Their team developed their chat app on the popular ethereum blockchain. On one hand, the app hosts data and protects user privacy by using the blockchain for file storage. And on the other hand, it uses decentralized file sharing to distribute messages. As a result, there is no need for centralized servers. And SAPPCHAIN can offer a global method of free, secure, and anonymous communications.
Finally, a word on SAPPiO, their AI-powered social concierge service. It's a bit like Google Assistant or Siri. And you can ask questions like "Where is the nearest restaurant?" and receive an instant and friendly response.
Learn more about this project in their whitepaper. And discover all the features: voice calls, screen sharing, group messaging, etc.
SAPPCOIN tokens by SAPPCHAIN
As I said above, the app utilizes ethereum-based blockchain technology. And smart contracts, in particular, to establish secure, private and trusted communications between users. Our security protocol developed on genuine end-to-end encryption and blockchain based authentication.
Therefore, attacks on your sensitive data are impossible.
But how does this token-based ecosystem work? It relies on the SAPPCOIN utility token, ticker SAPP. The total supply is 500,000,000,000 (billion) SAPPCOINS.
Token holders can use SAPPCOIN to exchange services within the app. When users interact with their AI assistant, they can earn free tokens. When they request a service upgrade within the ecosystem they spend tokens. And when they refer their friends to the platform, they get free tokens.
Also, SAPPCOIN enables instant P2P money transfers either via photo, email or text message. So users can send money to their friends, pay in stores, online, or give presents to their family. Simply with their smartphone.
How to get the free SAPPCOIN tokens?
You will discover in this paragraph how easy it is to join SAPPCHAIN airdrop and earn free SAPP tokens. Don't waste your time joining the airdrop campaign though, because the supply is limited. And only the first 10,000 participants will each receive 1,000 free SAPP tokens.
Here are the tasks you need to complete to participate in the airdrop and claim your free tokens:
Join their Telegram group here
Write a constructive message – MANDATORY

Avoid sending just "Hello", "Amazing project" or "How are you?"
You won't receive any reward if you don't write a message
Remain in the group until the end of the campaign to qualify

Join their Discord here – MANDATORY
Fill out the google form here (it's a short one)
And you're good to go. Wait and see the tokens fall in your wallet! And then, when the app is ready, don't forget to download it on your mobile to try it out. Because privacy is a right you should cherish and protect!
DYOR. NEVER share your private keys! And NEVER use an exchange wallet address! Instead, we recommend using
Trezor wallet
.
Legal Disclaimer
: This website does not offer investment advice. The author is an amateur investor and the information found here is for informational, entertainment, or educational purposes. As a result, it should not be construed as personal investment advice. While the information provided is considered accurate, it may include errors or inaccuracies. This website and the author can't be held responsible for any action you take as a result of what you have read here.
Learn more
.
DON'T MISS A SINGLE AIRDROP

SAPPCHAIN Airdrop
SAPPCHAIN is an encrypted anonymous messaging app boosted with blockchain technology and Artificial Intelligence. Claim your free SAPPCOIN tokens now!
My opinion on SAPPCHAIN Airdrop
We've reviewed hundreds of cryptocurrency airdrops since this airdrop alert site is live. And here's our take on this crypto airdrop. With a score below 5, you may never receive your tokens. But if it's above 8, you'll definitely get your free cryptocoins!