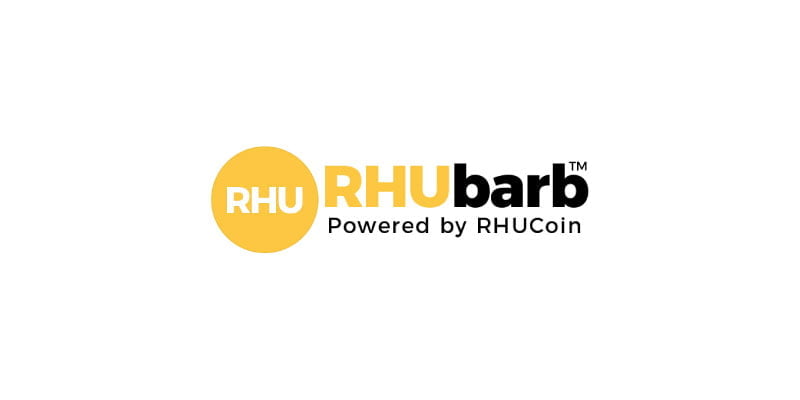 What is Rhubarb?
Following an exchange with Mark, here's a new project for the readers of CoinAirdrops.com. And a new cryptocurrency airdrop, of course (more on that below). But a word on the company first: What is Rhubarb? It's a platform to disrupt the economics of law. Because we know that all, over the world, law is complicated. And it's very expensive too, with 60% of economic value going to court costs, lawyers, expert witnesses, etc. Therefore, it's not adapted to our needs today, when everything goes lighting fast online.
And that's where Rhubarb's solution makes sense, with their rapid distributed consensus mechanisms (RDCMs). This jargon just means that they've developed a new way to resolve dispute faster and cheaper through network consensus. And that's pretty clever. First of all, the platform will crowdsource the options available. And then initiate a poll to determine which option is the best. Finally, if claimants agree, the case is resolved. Or they can go for an extra round of negotiations is possible.
So claimants can save a lot of money… Rhubarb claims being able to solve cases for under 25 USD! And all this is possible with the use of blockchain technologies.
Feel free to support this project, because it's worth it. And find more details about it in their white paper.
RHUcoin by Rhubarb
Rhubarb's ERC20 utility token is called RHUCoin, ticker symbol RHU. So it's using the ethereum blockchain. And they've minted 1,000,000,000 (1 billion) RHUcoins. The supply is fixed but only a smaller number will circulate. Then, they'll expand the amount based on utility.
RHU will power Rhubarb's Poll Verdict application, their dispute resolution tool to inform and help decide negotiation, mediation, and arbitration in alternative dispute resolution and conventional legal settings.
Participation in Poll Verdicts requires RHUCoin deposits. And they're also anticipating the use of tokens as digital currency in settlements.
How to get the free RHUcoin?
The team designed the Rhubarb crypto airdrop to introduce early adopters to their "public jury" concept, where commercial disputes are resolved with the help of consensus voting by large populations of public voters and/or experts in industries relevant to the dispute. While anyone can participate, prospective jurors will be matched with cases based upon their background, skills, and other factors. But you're here for the free RHUcoin anyway, right?
To join Rhubarb airdrop phase 1 of 50,000 RHUcoin, you need to click here. And then click on Sign Up. A pop up form will appear. And you need to fill it in… So put your first name, last name, email address and password (to log in later). You must use a valid email address, to receive the verification email (I didn't receive one BTW). Then you can fill in an ethereum wallet address. While you can use any address that is not an exchange address, they recommend a MyEtherWallet (MEW) wallet address. Then select your country of residence.
Now you need to join their social media:
Finally, solve the captcha and click on Sign Up. Check your inbox and verify your email address by clicking on the link. And you'll be eligible to get 10 free RHUcoin!
But that's not a lot… So if you want more, you can participate in their Poll Verdict (you'll get a pop up about these). And you'll get 5 free RHUcoin per poll you take, with an additional 20 RHU if your vote is the consensus vote. A "consensus" vote means you voted for the ballot choice that receives the most votes.
And if you want even more, you can join their referral program. For each successful referral, you'll receive 2 RHUCoin!
Finally, this coin airdrop ends when users have claimed all tokens. So hurry up while the supply last!
DYOR. NEVER share your private keys! And NEVER use an exchange wallet address! Instead, we recommend using
Trezor wallet
.
Legal Disclaimer
: This website does not offer investment advice. The author is an amateur investor and the information found here is for informational, entertainment, or educational purposes. As a result, it should not be construed as personal investment advice. While the information provided is considered accurate, it may include errors or inaccuracies. This website and the author can't be held responsible for any action you take as a result of what you have read here.
Learn more
.
DON'T MISS A SINGLE AIRDROP

Rhubarb Airdrop
Rhubarb is the future of law in the US. Indeed, the platform will allow users to resolve their dispute for a few dollars, thanks to Smart Settlement. Discover this project and enjoy the 45 RHUcoin give away. Claim your tokens now!
My opinion on Rhubarb Airdrop
We've reviewed hundreds of cryptocurrency airdrops since this airdrop alert site is live. And here's our take on this crypto airdrop. With a score below 5, you may never receive your tokens. But if it's above 8, you'll definitely get your free cryptocoins!