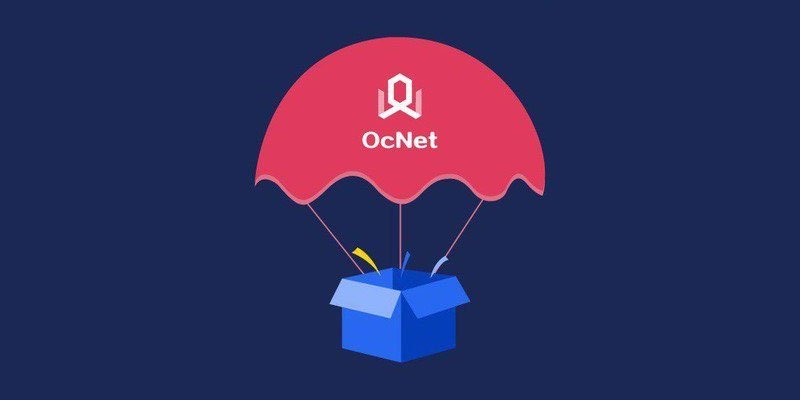 What is OcNet?
OcNet, short for Octopus Network, is a decentralized network infrastructure platform. And the company seeks to provide every user with a secure, anonymous, and unimpeded Internet access – a bit like what you can pretend to with a Virtual Private Network.
We all know that privacy is a right. And we should all fight for it. But sometimes, mostly by lack of knowledge or by convenience, we tend to give it up quite easily online. However, there are tools available, some of them are free. I can think of proxies and VPNs. I tend to like the latter better because it encrypts your data.
Anyway, here's another solution with OcNet, which includes fast transmission, high volume storage, secure payment, and privacy protection. So I believe it's worth a try.
In order to provide users with a private connection, Octopus Network offers features such as data acceleration, distributed storage, and anonymity. And this is all possible thanks to their technical team, whose members come from industry leaders such as Google, Facebook, Alibaba, Qualcomm, Apple, and world-renowned universities such as University of Illinois, Tsinghua University, and Shanghai Jiao Tong University.
OCNET tokens by Octopus Network
Octopus Network tokens, ticker OCNET, are ERC20 utility tokens on the ethereum blockchain. And the total supply is 5,000,000,000 (5 billion) tokens.
On their platform, the crypto-currency is a medium for resource sharing and transactions. And the token holders can use them to pay for bandwidth sharing, data acceleration services, CDN services or any other service.
Finally, these tokens will be tradable.
How to get your free OCNET tokens?
As Mila explained to me by email, participating in the OcNet airdrop campaign and getting your free tokens is simple. First of all, you need to visit the airdrop page by clicking here. And then click the red button in the middle of the page to launch Telegram and start dialoguing with their OcNet airdrop bot.
Once in Telegram, you'll need to:
Click the start button at the bottom or type the command /start
Join their Official Group and answer the questions correctly
Follow their official Twitter and retweet their airdrop tweets.
Share your unique link with your friends and family, so they can participate too
I didn't put the links here but don't worry: Everything is clearly explained during the process. You'll just have to follow their instructions step by step to get your free OCNET tokens.
DYOR. NEVER share your private keys! And NEVER use an exchange wallet address! Instead, we recommend using
Trezor wallet
.
Legal Disclaimer
: This website does not offer investment advice. The author is an amateur investor and the information found here is for informational, entertainment, or educational purposes. As a result, it should not be construed as personal investment advice. While the information provided is considered accurate, it may include errors or inaccuracies. This website and the author can't be held responsible for any action you take as a result of what you have read here.
Learn more
.
DON'T MISS A SINGLE AIRDROP

OcNet Airdrop
Octopus Network's goal is to provide its users with a secure, anonymous, and unimpeded Internet access. Get started today with these free OCNET tokens.
My opinion on OcNet Airdrop
We've reviewed hundreds of cryptocurrency airdrops since this airdrop alert site is live. And here's our take on this crypto airdrop. With a score below 5, you may never receive your tokens. But if it's above 8, you'll definitely get your free cryptocoins!