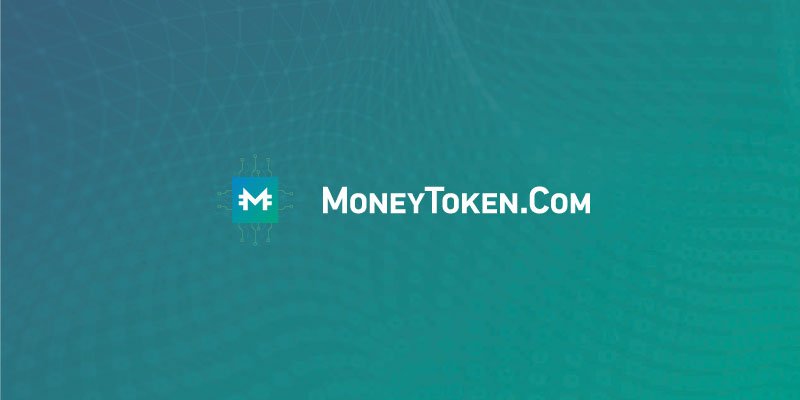 What is MoneyToken?
I've received an email from James about MoneyToken, a blockchain-based financial ecosystem. It's a lending platform and a decentralized exchange service which offers its own stablecoin: MTC. The loans it provides are either in fiat currencies or stablecoins. And they're secured by collateral in BTC and ETH.
So why this new ecosystem? Because the problem has been obvious for some time: If you spend your crypto assets today, you won't be able to benefit from any future growth in value. And if you buy low now, then you need to hold on to your assets, in order to benefit from selling high.
This is where MoneyToken's solution can help. Indeed, you can use the current value of your digital asset holdings to borrow liquid funds instantly. Basically, you take out a loan, with some more volatile assets such as bitcoin or ethereum. And in return you'll receive the corresponding loan amount in a stable currency.
Of course, you need to repay your loan. But after that, you'll receive your whole collateral back, even if collateral has many times increased in value! As a result, you can acquire liquid funds, save your crypto position and stay in the investment game in the long run. And with these services, there's no reason for you to sell your BTC when you need liquid funds.
IMT tokens by MoneyToken
From their white paper, there isn't much information about the IMT tokens. But the Initial Money Token is a utility token, designed to minimize the risks, both for the platform itself and the users.
I couldn't find on what blockchain it is based, nor what the total supply will be. But it's a limited supply, where tokens won't be burned. And where mining additional tokens is prohibited.
If you want to use the platform, you need to hold and use IMT tokens. And it starts with the registration to the membership. Also, you'll get a discount on the platform fees. Should you hold IMT tokens, you'll have the opportunity to become a creditor. Finally, you'll be able to participate in decentralized voting.
How to get the free IMT tokens?
First of all, I'd like to tell you that my experience with the MoneyToken team wasn't particularly enjoyable… So don't expect much help from them, especially if you don't plan to invest in their project. But get the free IMT tokens anyway!

During the crypto airdrop campaign, their team will distribute 100,000,000 IMT tokens. And it's very easy to become part of MoneyToken airdrop. Fist of all, you need to click on this link, to access their bounty program. And then you can complete all the simple tasks to get free IMT tokens. Each task will grant you a certain amount of IMT tokens.
And for each task you complete, you'll see the confirmation on the right. Finally, you'll received your tokens after the end of the main round of Token Sale.
DYOR. NEVER share your private keys! And NEVER use an exchange wallet address! Instead, we recommend using
Trezor wallet
.
Legal Disclaimer
: This website does not offer investment advice. The author is an amateur investor and the information found here is for informational, entertainment, or educational purposes. As a result, it should not be construed as personal investment advice. While the information provided is considered accurate, it may include errors or inaccuracies. This website and the author can't be held responsible for any action you take as a result of what you have read here.
Learn more
.
DON'T MISS A SINGLE AIRDROP

MoneyToken Airdrop
MoneyToken is implementing a new lending model for people holding digital assets, where you can borrow fiat and use bitcoin or ethereum as a collateral. And they're giving away free tokens. So claim yours now!
My opinion on MoneyToken Airdrop
We've reviewed hundreds of cryptocurrency airdrops since this airdrop alert site is live. And here's our take on this crypto airdrop. With a score below 5, you may never receive your tokens. But if it's above 8, you'll definitely get your free cryptocoins!