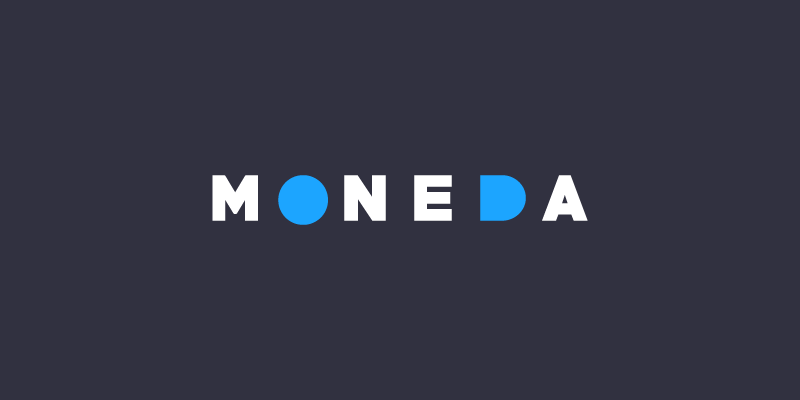 What is Moneda?
It's Apostol who introduced me to this blockchain project and to Moneda airdrop (see below). So what is Moneda? It's a mobile-first cryptocurrency investment platform. Because most people live with their smartphones. But there isn't enough mobile accessibility in the world of cryptocurrency.
And their team realized that. By further improving mobile accessibility, Moneda aims to fix the three main issues for crypto-currency users that care about having data and information backing their investments. And their goal is to make the process of investing in digital currencies to cheap, fast, secure and easy.
Therefore with their solution, you don't need to actually hold all the tokens you invest in. But you hold their native tokens which you allocate to a certain crypto. And if the crypto's price increase, then you get the equivalent increase in the amount of your tokens. Read their white paper for the full detail of the project.
MND tokens by Moneda
Moneda tokens, or MND tokens, are ERC-20 tokens, on the ethereum blockchain. And the team generated a total supply of 400,000,000 MND tokens through their Smart Contract.
So what are these tokens for? Well, they're the fuel of the investment platform. You can only invest with ETH or MND to start with. And all the fees are payable in MND.
How to get the free MND tokens?
The Moneda crypto airdrop allows participants to get up to 60 MND tokens, for free. But it's limited to 50,000 members. So to make sure you get your share, click here. And click on Sign Up, in the top right of the window.
Then fill in your first name, last name and a valid email address. Because you'll need to verify it right after. Also fill in your password and click on Sign Up. Now you need to confirm your email, by clicking the link in the message. Otherwise you can't connect to your Dashboard…
There are 3 more actions to complete to get free MND tokens. First, you need to join their Telegram group. Second, you need to follow their Twitter account. Third, you need to fill in their Google form, with your email address, your Telegram username, your Twitter username and an ethereum wallet address. Finally, click on Submit.
Also, you can earn up to 15 MND tokens extra, by completing the following tasks:
Add a comment on their BitcoinTalk thread (+5 MND)
Make a tweet about why you recommend Moneda, including their website link (https://www.getmoneda.io/) and tag @getMoneda (+5 MND)
Like and share their Facebook page (+5 MND)
And when you're done, fill out this form.
Finaly, you can invite your friends with the referral link on your Dashboard. And earn 5 MND for each referred friend that completes the airdrop requirements. Ad earn a commission of 5% for each sale transaction.
DYOR. NEVER share your private keys! And NEVER use an exchange wallet address! Instead, we recommend using
Trezor wallet
.
Legal Disclaimer
: This website does not offer investment advice. The author is an amateur investor and the information found here is for informational, entertainment, or educational purposes. As a result, it should not be construed as personal investment advice. While the information provided is considered accurate, it may include errors or inaccuracies. This website and the author can't be held responsible for any action you take as a result of what you have read here.
Learn more
.
DON'T MISS A SINGLE AIRDROP

Moneda Airdrop
Moneda gives users the power to invest without having to go through the hassle of exchanges. And all from a mobile device. They're giving away free MND tokens. Don't wait and claim yours today!
My opinion on Moneda Airdrop
We've reviewed hundreds of cryptocurrency airdrops since this airdrop alert site is live. And here's our take on this crypto airdrop. With a score below 5, you may never receive your tokens. But if it's above 8, you'll definitely get your free cryptocoins!