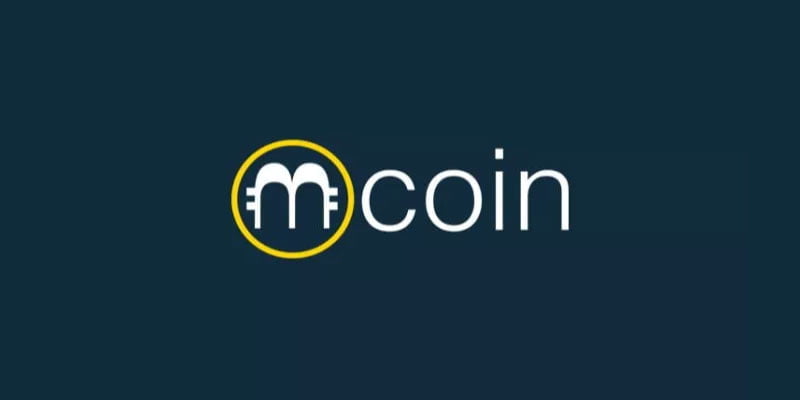 What is mCoin?
First of all, here's a project offering a crypto airdrop that is different from all the other I've talked about on this website. Indeed, mCoin is a unique, inclusive digital currency, available with or without the Internet. And that's what we call an hybrid currency. As a result, mCoin creates a financial opportunity for unbanked people and businesses.
Because there are still more than half of the population across the planet who doesn't have access to the internet. Therefore, they are not able to take full advantage of the the various cryptographic and blockchain innovations.
But mCoin's vision is to offer them an inclusive blockchain technology, which is accessible on every mobile, to everyone, everywhere!
MCN by mCoin
mCoin, ticker MCN is a crypto. And, obviously, the main difference with other native coins is that you can access your MCN without internet. In addition, you can't mine mCoin like you would mine bitcoin. But you can pseudo-mine MCN: You can earn MCN through their sponsored activities.
They're planning a total supply of 31,529,263,184 mCoins. And they'll release these MCN over a period of 43 years. Don't askme why, I couldn't find any reference in their white paper.
How to get the free mCoin?
mCoin airdrop campaign will see the distribution of up to 15,000,000 mCoins to 30,000 people! First of all, you need to click here to register on their crypto airdrop form. And you have all the instructions clearly explained, step by step. But I'll give you a heads up anyway.
So you need to fill in your email address, a valid one. And then join their 2 Telegram groups:
And you need to stay in these groups at least 90 days after the end of their ICO.
Then, you must leave a comment in our BitcoinTalk thread or Reddit posts. And if you don't have an account on these platforms, you can like & follow their Facebook page and share their latest post.
Next step, you need to Follow their Twitter account and tweet about their project. And if you don't know what to say, they've prepared a list of tweets! Don't forget to mention @mcoin_official and their website: https://mcoin.onem.com
Finally, you can choose whether or not you'll activate your virtual wallet. While this is optional, you can get 200 mCoins for doing this.
And then you have to fill out the form with your social media usernames, a phone number and the country you live in. Click on Submit when you're done!
Just a note on their referral program that you can easily join. And you could earn 5% commission on your referral purchases.
DYOR. NEVER share your private keys! And NEVER use an exchange wallet address! Instead, we recommend using
Trezor wallet
.
Legal Disclaimer
: This website does not offer investment advice. The author is an amateur investor and the information found here is for informational, entertainment, or educational purposes. As a result, it should not be construed as personal investment advice. While the information provided is considered accurate, it may include errors or inaccuracies. This website and the author can't be held responsible for any action you take as a result of what you have read here.
Learn more
.
DON'T MISS A SINGLE AIRDROP

mCoin Airdrop
mCoin is a cryptocurrency that users can access without internet. And it's supposed to allow people without internet connection to enjoy the benefits of blockchain. The team is giving away free MCN. Claim yours today before it's too late!
My opinion on mCoin Airdrop
We've reviewed hundreds of cryptocurrency airdrops since this airdrop alert site is live. And here's our take on this crypto airdrop. With a score below 5, you may never receive your tokens. But if it's above 8, you'll definitely get your free cryptocoins!