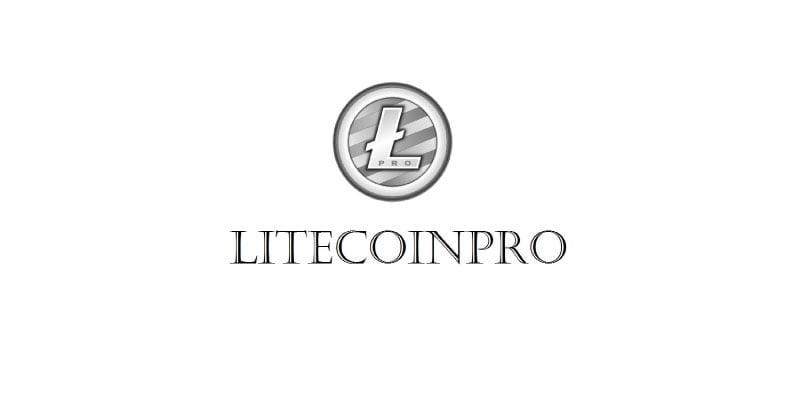 What is LitecoinPro?
Following my exchanges with Marsha, I'd like to introduce a new cryptocurrency: LitecoinPro. While I'm sure you've already heard (or even bought) litecoin, I'm not sure you know this new peer-to-peer Internet currency.
So why create a digital currency to compete with litecoin? Because the team realized it's quite hard for people to buy the bitcoin clone these days. Mostly because if its high price. Therefore they've created this new coin, which offers the same benefits as litecoin, in terms of facility & security. But with near-zero cost payments.
Their blockchain offers faster transaction confirmation times. And an improved storage efficiency.
Normally, I'd recommend you to check their white paper. But I couldn't find any on their site…
LTCP coins by LitecoinPro
The LitecoinPro coins, ticker LTCP, are generated on a similar blockchain as bitcoin and litecoin. And their using a Proof of Work (PoW) protocol with Scrypt algorythm.
The team fixed the total supply at 17,500,000 LTCP coins. And users will be able to use them to purchase, sell, hold or trade.
How to get the free LTCP coins?
LitecoinPro is airdropping 3,000,000 LTCP coins on May 1. And it's easy to join the airdrop. First of all, you need to visit this page, which is the registration form. And then, fill in your email address and your name (your telephone is optional).
And then you need to choose your package! Because LitecoinPro is offering 3 different packages for the airdrop:

The more task you complete, the higher the amount of LTCP coins you can get. And I'd recommend their 250 USD package. Because the tasks are the easiest to complete, for the amount. But if you like do create YouTube videos, feel free to register for their 1,000 USD package!
No matter what package you select, you need to complete the three initial tasks:
Finally, confirm you've completed these tasks and click on Submit.
DYOR. NEVER share your private keys! And NEVER use an exchange wallet address! Instead, we recommend using
Trezor wallet
.
Legal Disclaimer
: This website does not offer investment advice. The author is an amateur investor and the information found here is for informational, entertainment, or educational purposes. As a result, it should not be construed as personal investment advice. While the information provided is considered accurate, it may include errors or inaccuracies. This website and the author can't be held responsible for any action you take as a result of what you have read here.
Learn more
.
DON'T MISS A SINGLE AIRDROP

LitecoinPro Airdrop
LitecoinPro is the latest competitor of litecoin, which claims to be faster, cheaper and more secure. And they're giving away LTCP coins. Claim yours now to get your share!
My opinion on LitecoinPro Airdrop
We've reviewed hundreds of cryptocurrency airdrops since this airdrop alert site is live. And here's our take on this crypto airdrop. With a score below 5, you may never receive your tokens. But if it's above 8, you'll definitely get your free cryptocoins!