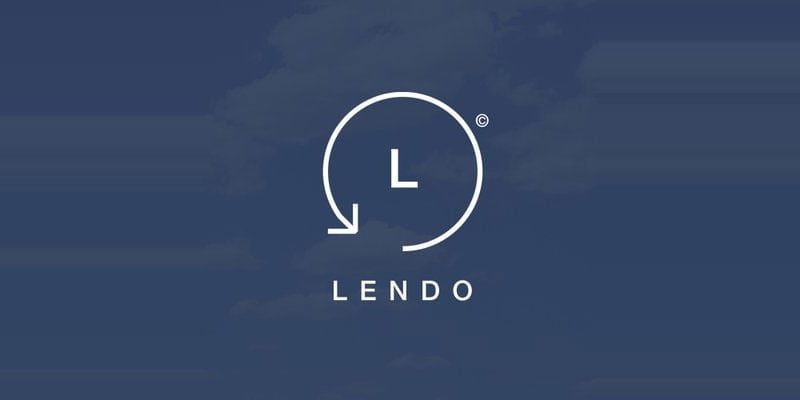 What is Lendo?
Lendo is a promising project in the financial services industry, with a focus on personal credit, car loans, and mortgages. Their team plans to develop a commercial lending platform powered by blockchain technology. And that's where the catch is: They'll use crypto-currency as loan guarantee! Because they (rightly) consider that a crypto is an asset which can be used as loan collateral.
All the lenders on the platform are UK companies regulated by the FCA (Financial Conduct Authority). And they'll be able to provide loans secured against crypto assets, anywhere in the world.
So why is this a good idea? Because coin holders see their investment as long-term (HODL). And they'll likely keep their bitcoin or ethereum and borrow money from Lendo, rather than selling their precious coins. Don't tell me it doesn't make sense! If you had 1 BTC in your wallet but needed money to buy something. Would you sell your bitcoins? Or use your bitcoins as a guarantee to borrow cash?
But wait, there's more! Indeed, the Lendo platform is fully loaded with other services. And among them, you can find:
Global exchange
Credit cards (Visa and Mastercard)
Wallet system
Token holder loyalty program
Merchant system
Crypto banking and financial services
Anyway, for further details about this project, read their white paper. While I put the commercial version, you can read the technical one from their website. But with this, you'll already have a good understanding of Lendo.
ELT tokens by Lendo
The Ethereum Lendo Token (ELT) is a utility token based on the ERC223 standard. And the total supply is 1,200,000,000 ELT tokens. Unlike bitcoin and other cryptos, ELT tokens are not mined, which means all tokens have will be minted
While the value of the tokens is linked to the success of the company, it's already been adopted by the network of FCA regulated lenders. And that's really good! Because it could worth something quickly enough.
Lendo tokens are the "keys to the vault": Borrowers wishing to pledge their cryptos to get a loan must pay the fees in ELT tokens. And they can also use them to purchase services on the platform, the ones I mentioned above.
In the future, ELT tokens will be accepted as collateral for a loan. And they'll be listed on exchanges, therefore tradable.
How to get the free ELT tokens?
Unfortunately, the Lendo airdrop campaign is over – no more free tokens. Because it was so successful! But you can still earn 50 free ELT tokens. First of all, you need to click here. And then you need to tick the box for their terms and conditions. Finally, click on the Facebook button, at the bottom of the page. And accept all the notifications from Facebook. Obviously, you need to have a Facebook account…
And you can get more ELT tokens by inviting your family and friends to the ICO. When you're on the platform, click on the Referrals tab to get your referral link. Then share this link with as many people as possible. And you can get a 10% fee for promoting the project and introducing purchasers to the ICO!
DYOR. NEVER share your private keys! And NEVER use an exchange wallet address! Instead, we recommend using
Trezor wallet
.
Legal Disclaimer
: This website does not offer investment advice. The author is an amateur investor and the information found here is for informational, entertainment, or educational purposes. As a result, it should not be construed as personal investment advice. While the information provided is considered accurate, it may include errors or inaccuracies. This website and the author can't be held responsible for any action you take as a result of what you have read here.
Learn more
.
DON'T MISS A SINGLE AIRDROP

Lendo Airdrop
Lendo is a revolutionary lending platform where you can use your crypto assets to borrow fiat money. In addition to lending, they offer an exchange and financial services. And they're giving away ELT tokens. So claim yours now!
My opinion on Lendo Airdrop
I've read and reviewed dozens of crypto airdrops since this airdrop alert site is live. And here's my take on this project. If the score is below 5, you may never receive free tokens, honestly. And if it's above 8, you'll definitely get your free coins!