How to buy ethereum stock? Purchasing ethereum (ether) for dummies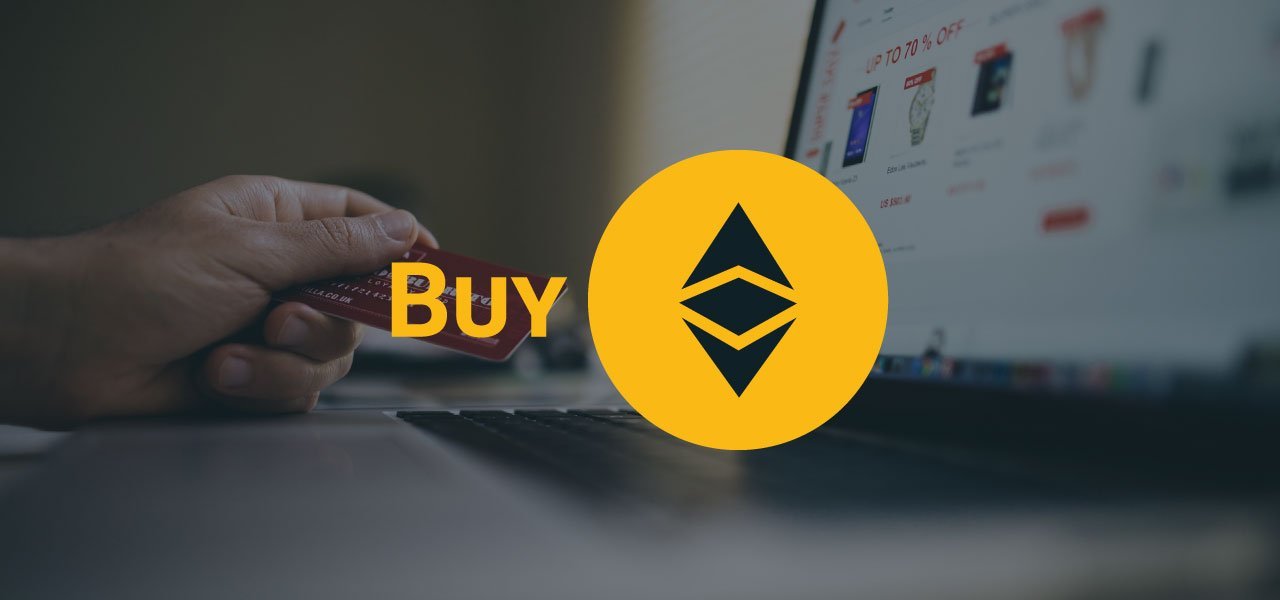 In today's article, I'll focus on one of the hottest altcoins in the community right now: Ethereum. Indeed, it looks like a serious contender to end the bitcoin supremacy. But while it's relatively easy to buy bitcoins, it's a bit harder with ethereum. Mostly because less exchanges off ethereum. So if you're wondering "how do I buy ethereum?", you're on the right page. Because today I'll tell you how to buy ethereum.
How to buy ethereum?
Many people often call ethereum bitcoin 2.0. But this is inaccurate. It's not just a clone of bitcoin, like litecoin. Indeed, it's an improved cryptocurrency that allows to do much more, thanks to its programming language: Create smart-contracts and dapps (decentralized applications) and issue tokens.
The technology of this crypto-currency is called ethereum, and the ethereum Coin is called ether. While you should buy ether, most people keep saying buy ethereum. Therefore, I'll use both words in this article, without distinguishing them (except where specified).
Now, to answer your question: You can buy ethereum in the same way as you would buy bitcoin. OK, it's the short answer… But I'll explain how to buy ethereum in detail below!
What are the requirements to buy ether?
As usual when you start a new activity, you should think about it and prepare first. Otherwise you're bound to encounter bad (sometimes very bad) experiences. You want an example? Imagine you're surfing the Web and you find the Project Ethereum (I won't share the link here). The site looks professional and you decide to purchase ethereum. But it's just another Ponzi scheme, you just lost all your investment…
Learn about ethereum
That seems logical, right? But some people just buy ethereum instead of buying ether… So they don't even know what they're really talking about! Maybe they don't even realize there's a difference… So first, you have to know what you're dealing with.
Also, the purchase of any cryptocurrency is risky. Unlike fiat currencies, their value is not supported by any central bank. But it's entirely determined by the law of supply and demand… As a result, you should only spend the money you can afford to lose.
Get an ethereum wallet
To buy and receive ethereum, you need an ethereum address. And to get one, you just need to have a crytpo wallet that can handle ethereum. I reviewed some ethereum wallets already. And I would recommend either Jaxx or Coinbase Wallet (just to receive your first ethereum).
Choose your favorite payment method
This is the most important criteria, which determines which exchange you can use and how much fees you have to pay. If you're just starting with cryptocurrencies and ethereum, I'd recommend you to use a credit/debit card. While it may be more expensive, you can get your ethereum instantly.
How to purchase ethereum with a credit card?
Most exchanges accept a payment via credit card (or debit card). And it's the payment method that offers the shortest transaction time. Therefore, the price shown is what you pay, and it doesn't depend on the future ETH price.
The only drawback are the fees, that are usually higher than bank transfer (but still reasonable).
How to buy ethereum with PayPal?
Unfortunately, you can't buy ethereum directly with PayPal yet. Because you can't find any exchange or broker which offers this service at the moment. But if you have to use PayPal, where you keep your funds, then a solution exists:

First, you have to buy bitcoins with PayPal. And then changes those bitcoins into ethereum! It's not complicated but it's still a hassle to check for bitcoin price AND ethereum price.
Midas' touch
Why can't you use Paypal to buy ethereum? Because of the possibility of canceling a payment made with PayPal. Indeed, you could try to cancel your PayPal transfer once you receive your coins… And the seller, couldn't do anything because of the immutability of the blockchain… So the risk is too great for the seller!
By the way, it's the same for bitcoins and all the other cryptocoins… But for a reason, people who sell bitcoins accept to use PayPal.

How do I buy ethereum with cash?
Well you can't yet if you're in the US. Because there's no equivalent to LocalBictoins available (where people can meet to buy and sell bitcoins). I know that it's possible in France, if you visit Coinhouse exchange (in Paris).
But you can always buy bitcoins with cash, and then change these bitcoins into ethereum… Better than nothing!

How to buy ethers with a bank transfer?
You want to get the maximum of ethers for your bucks? Then I'd recommend bank transfer as your preferred payment method. Indeed, bank transfer generally offers the most attractive fees.
However, the bank transfer has a disadvantage: You have to wait several days before you can get your ethereum. In addition, you don't know how much ethers you'll receive. Because the amount depends on the ether price when the payment is received by the exchange platform.
Where to buy ethereum?
Now this is a good question! Almost as important as how to buy ethereum! Because you want to find a reliable platform where you can get the best price. And you need something simple. Therefore, you should pick either an ethereum exchange or an ethereum broker.
Ethereum exchanges
An exchange platform is a market place that connects buyers and sellers who want to trade their ethereum. The price on these platforms is the official one, determined by demand and supply. If many people want to buy ethereum, the price goes up. But if many people want to sell ethereum, the price goes down.
Once you register on the exchange, you can buy ether at market price. But you can also place a bid. If a seller is ready to sell at your price, the system processes your order. And you receive your ethereum at the address you decided.
If you plan to trade your ethereum for profit, then you should definitely use an exchange.
Ethereum brokers
Unlike exchanges, brokers sell their own stock of ethereum. Therefore they fix the price themselves, including their commission. While it might be more expensive to buy ethereum on a broker platform, it's also easier. Because the broker is the supplier and you're the customer. And there's no bargain.
What's the process of buying ethereum?
Well, it's nothing too fancy. Once you select your payment method and your platform, the process is similar. Whether you use a broker or an exchange, you're always changing your currency into ethereum.
Registration, validation and KYC
Registering is always easy: You have to create an account on the platform with your email and password. And sometimes your name. Then you need to validate your email, by clicking the link you received in the message.
Now that you have an account, you can start buying ethereum. But you'll have some limitations on your account: You won't be able to buy a large amount of ethereum. Because most platforms use the KYC process (Know Your Customer), to fight money laundering. Therefore, you'll have to validate your account to increase or remove the buying limits. How? By submitting a minimum of details about you: ID and proof of residence.
Deposit and payment
Some platforms require you to a minimum deposit on your account (starting from 25 USD). And you can buy ethereum with the money available on your account. Depending on your payment method, the transaction will take more or less time to process. As I explained above: Bank transfer for the best fees, credit card for the fastest transactions.
Withdrawal
While brokers usually send coins directly to your wallet, exchanges display your balance on their site. Therefore you have to withdraw your ethers from the site to your wallet manually.
Any other way to get ethereum?
If you don't want to buy ethereum, the only way to get some is to mine. Mining ethereum is similar to bitcoin mining: You provide computing power to the networ, you create blocks and you get the reward.
While you can mine ethereum on your PC, you won't become millionaire. Instead, you can buy mining equipment or try cloud mining to get real rewards.
This was my guide: How to buy ethereum stock? Purchasing ethereum (ether) for dummies. Stay tuned for more coming soon.