HOT LIST
Godzillion (GODZ)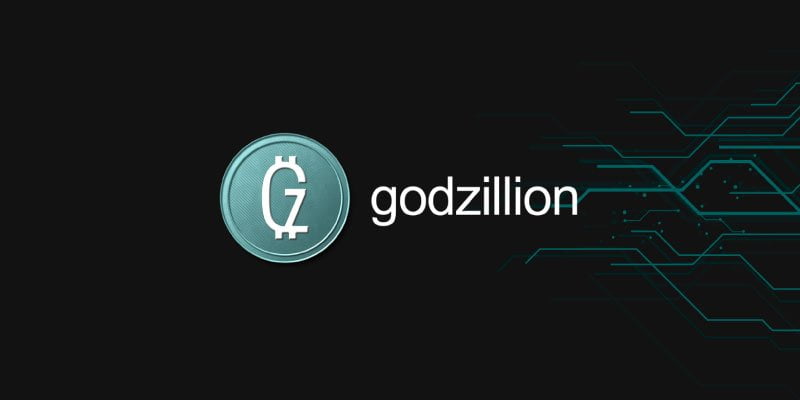 What is Godzillion?
Cristóbal contacted me this week to introduce his project and his airdrop. So here it is! Godzillion is a decentralized crowdfunding platform. Users are in charge of allowing, or not, a startup to run its crowdfunding campaign. This process is ruled by Smart Contracts which guarantee that the process is secure, immutable, transparent and affordable.
Users stake GODZ, which is the native token of the platform, to put weight on their vote, and they earn tokens by filtering startups.
And the platform doesn't charge any commission!
GODZ tokens by Godzillion
GODZ is the native token of the platform built on the ERC-20 standard of the ethereum blockchain. And the total Supply is 300.000.000 GODZ tokens.
Token holders can vote for or against the campaigns offered by startups. And they earn more tokens by voting. Finally, they can exchange the tokens for Startups Equity Tokens.
How to get free GODZ tokens?
With the aim of bringing more people to their community and get feedback on the latest version of their live DApp, Godzillion is running an airdrop campaign.
Participating in the airdrop and getting free GODZ tokens is simple, you just have to follow the following instructions:
Install Metamask (a browser wallet add-on available for Chrome, Firefox, and Brave)
Go to this page, fill the fields and click on "send email"
In the confirmation email, click on "confirm email" and it will take you back to the DApp
A Metamask window will show the "sign" button and then click on "Register in the wallet"
That's it, you've now earned 50 free GODZ tokens!
But they have to verify the veracity of your email, before sending the GODZ tokens to your wallet. This process could take up to 24 hours.
If you want more GODZ, you can perform the following actions:
When you're done, you need to claim these tokens by completing this form. And their team will review your registration and send the GODZ within the next 5 days.
DYOR. NEVER share your private keys! And NEVER use an exchange wallet address! Instead, we recommend using
Trezor wallet
.
Legal Disclaimer
: This website does not offer investment advice. The author is an amateur investor and the information found here is for informational, entertainment, or educational purposes. As a result, it should not be construed as personal investment advice. While the information provided is considered accurate, it may include errors or inaccuracies. This website and the author can't be held responsible for any action you take as a result of what you have read here.
Learn more
.
DON'T MISS A SINGLE AIRDROP

Godzillion Airdrop
Godzillion is a crowdfunding platform where users can influence the vote with their holdings of GODZ tokens. Claim your free GODZ tokens now!
My opinion on Godzillion Airdrop
We've reviewed hundreds of cryptocurrency airdrops since this airdrop alert site is live. And here's our take on this crypto airdrop. With a score below 5, you may never receive your tokens. But if it's above 8, you'll definitely get your free cryptocoins!