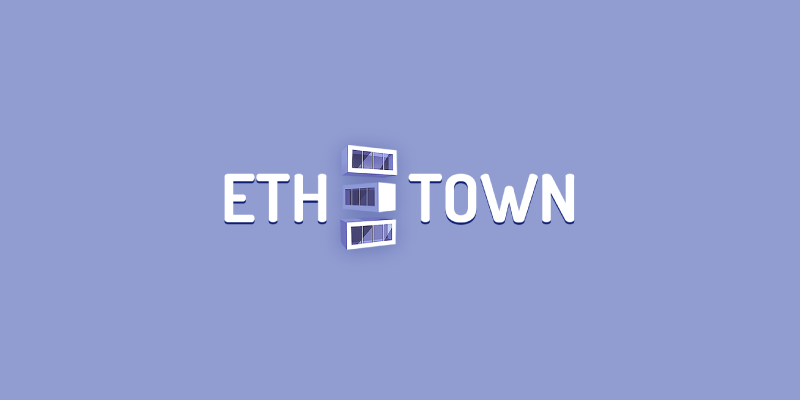 What is ETH.TOWN?
Vladimit reached out to me for a brand new blockchain project, ETH.TOWN, which is about to launch the alpha version of a video game. Because he wanted to list it on my airdrop website. Unlike other video games, this one is based on ethereum. So I had to look into it because I used to be a gamer (when I had time for that). Not to mention that the project's team also launched an airdrop campaign…
What's the game about? Good question. And only the developers of the game know at this stage. Indeed, they said they can't disclose all the details just yet. But they promise a hell load of fun and possibilities!
What they mentioned is that the game is about buying and selling stuff, collecting cards and peeps and negotiating. And eventually getting to the investors' heaven and getting good profits… Imagine playing and making money out of it too. Oh, yeah!
If you have time (lucky you), you can register to become an alpha tester. Just click on I want to join Alpha testing and a form will appear. And fill in your name, ethereum address and email address (a valid one). Finally, click on Sign Me Up.
Investor tokens by ETH.TOWN
While I've read their website, there isn't much information available. And there's no white paper available either. So I'm mostly speculating here… It looks like the platform will offer their own crypto-currency, using an ERC standard for sure.
And the ETH.TOWN tokens will allow you to buy in-game stuff. Maybe you'll get rewarded these tokens when completing quests or something also… Or just because you spend time in the game… I'll update this article when I get more details.
How to get the free investor tokens?
ETH.TOWN airdrop is one of the simplest I've ever seen. First of all, you need to click on this link. And on the new page, fill in a valid email address and click on Moon. But make sure you're using a valid email address because the next step requires a code you'll receive by email.
To verify your subscription, you need to click on the link in the message. To participate in the airdrop campaign and get free investor tokens, you need to input your ethereum address. And click on the Save button.
But as I said above, you need to post your personal code in their BitcoinTalk thread or on Twitter or on Facebook. And don't forget to mention their website, http://eth.town, and the hashtag #eth_town.
Last but mandatory, you have to follow their Twitter account: https://twitter.com/eth_town. And you must like and follow their Facebook page: https://fb.me/eth.town. The team will verify each subscription…
Now you're part of the airdrop! And you'll get 5 investor tokens, for free, when the final version of the game is launched.
Also, if you want to get more free investor tokens, you can participate in their airdrop bounty program. Just share the unique link available in the email message with as many people as possible. And for each invitee, you'll get an additional 2 investor tokens.
Finally, the top 3 participants (the ones with the most referrals) will get extra in-game content (approx. 1 ETH worth). So best of luck to you guys!
DYOR. NEVER share your private keys! And NEVER use an exchange wallet address! Instead, we recommend using
Trezor wallet
.
Legal Disclaimer
: This website does not offer investment advice. The author is an amateur investor and the information found here is for informational, entertainment, or educational purposes. As a result, it should not be construed as personal investment advice. While the information provided is considered accurate, it may include errors or inaccuracies. This website and the author can't be held responsible for any action you take as a result of what you have read here.
Learn more
.
DON'T MISS A SINGLE AIRDROP

ETH.TOWN Airdrop
ETH.TOWN is a game is about buying and selling stuff, collecting cards and peeps and negotiating. And eventually getting to the investors heaven and getting good profits! The team is giving away free investor tokens. Claim yours now!
My opinion on ETH.TOWN Airdrop
We've reviewed hundreds of cryptocurrency airdrops since this airdrop alert site is live. And here's our take on this crypto airdrop. With a score below 5, you may never receive your tokens. But if it's above 8, you'll definitely get your free cryptocoins!