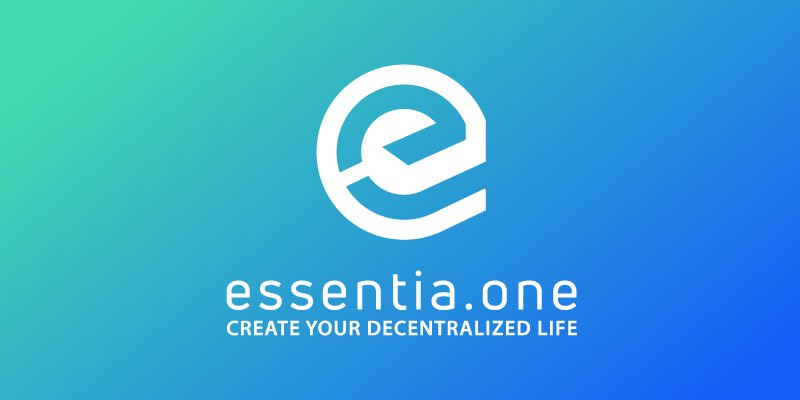 What is Essentia?
Essentia is a modular framework from Switzerland for blockchain-enabled ecosystems. And the team behind it aims at creating a multi-asset and multi-chain decentralization Swiss-knife that everyone can use. I won't lie to you, it seems a bit complicated to explain in just a few words. Just take a look at their white paper, and you'll know what I'm talking about…
Anyway, I'll try to keep it simple. And if you have further questions about this, feel free to contact them! Basically, it's a structure that enables decentralized and centralized resources to communicate together. And it gives users the full control and ownership over their data, IDs, information, privacy and assets.
In other terms, Essentia enable users, whether they're human or machine, to seamlessly interact with:
Decentralized resources, systems or services
Traditional or centralized resources, systems or services
And it guarantees that only the user has access to their personal data, IDs, setups, preferences, wallets etc. From anywhere on the planet! So with Essentia, you can easily connect and use on-chain, off-chain and cross-chain services or resources in a secure, private and reliable environment.
ESS tokens by Essentia
Essentia tokens, or ESS tokens, are ERC20-based ethereum tokens. And I've read their token utility document. But I couldn't find out what's the total supply of ESS tokens. Only that after their ICO period ends, they won't create additional ESS tokens.
ESS tokens will enable a number of key functions on the framework. And they'll implement them on an incremental basis. meaning that what I'm talking about below will not be ready from the beginning of the project.
ESS token holders will be able to activate the following features:
Masternodes with Resource Allocation
Anti-spam/Anti-abuse/Security of the framework
Compensation for internal and external services or resources
Generic exchange
Distributed governance
Reputation
Incentivization
How to get the free ESS tokens?
In addition to their ICO, Essentia offers a crypto-airdrop. And to join the coin airdrop, you need to click here. Then click on the login icon (the one with a user, in the main menu). And click on Create one right now to register a new account. Fill in a valid email address and click on Join.
Now you need to activate your account, by clicking the link in the confirmation email. Also, you'll find in this email the password you need to connect to your account.
Finally, you need to complete a minimum of 3 out of the 8 tasks to get 25 free ESS tokens. And if you want to participate to the ICO, you can complete them all to get an early access.
DYOR. NEVER share your private keys! And NEVER use an exchange wallet address! Instead, we recommend using
Trezor wallet
.
Legal Disclaimer
: This website does not offer investment advice. The author is an amateur investor and the information found here is for informational, entertainment, or educational purposes. As a result, it should not be construed as personal investment advice. While the information provided is considered accurate, it may include errors or inaccuracies. This website and the author can't be held responsible for any action you take as a result of what you have read here.
Learn more
.
DON'T MISS A SINGLE AIRDROP

Essentia Airdrop
Essentia is a masternoded, multi-chained, set of protocols which connects centralized and decentralized resources. With the objective to create new powerful interactions and experiences. And they're giving awayfree tokens. Claim yours now!
My opinion on Essentia Airdrop
We've reviewed hundreds of cryptocurrency airdrops since this airdrop alert site is live. And here's our take on this crypto airdrop. With a score below 5, you may never receive your tokens. But if it's above 8, you'll definitely get your free cryptocoins!