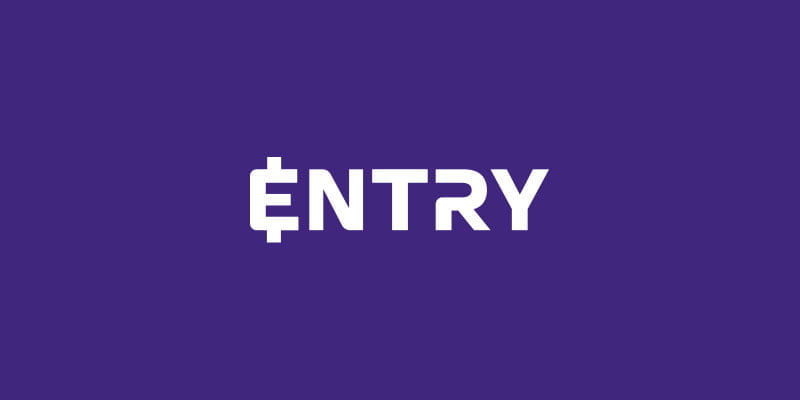 What is Entry.Money?
Blockchain technology is now mainstream and even JP Morgan's Dimon has backtracked from his earlier backlash against cryptocurrencies. With more and more companies incorporating blockchain in their platforms, a more effective way of functioning is evolving across the world.
But one sector which desperately needs to be "Blockchained" is the Banking sector. The 2008-09 crisis laid bare the issues with the banking sector and even 10 years hence, we keep on stumbling upon new banking scandals. Another major issue is the trading bubble connected with crytpos. The inherent issue is that they are only being used for speculation. And crypto-entrepreneurs need to explain clearly what the utility behind their tokens is and what business problem they are actually solving with the tokens they issue.
But fortunately, it seems Entry.Money understands the market gap. And they're aiming at filling it with their proprietary platform. Entry is a platform that uses blockchain to provide banking facilities such as easy deposits, merchant transactions, cross-border payments, lending services, ATM facility and a crypto-fiat exchange powered for both consumers and businesses. All these financial services from a single window! This eliminates the need for multiple platforms and creates one central hub for a one-stop banking experience.
Entry Platform's ecosystem includes Entry.Money, Entry.Exchange, Entry.Network, Entry.Bank, Entry.Cash and ENTRY Tokens.
Entry.Money
Entry.Money acts like a gateway that encompasses fiat money and cryptocurrency facilitating e-shops to easily access banking services through web and mobile applications. And it provides users with facilities such as making deposits, storing, withdrawing or transferring any currency (fiat or digital currency both).
Entry.Exchange
Entry.Exchange is an instant, centralized cryptocurrency exchange. It opens the door for payments:
Cryptocurrency-to-cryptocurrency
Fiat-to-cryptocurrency
Cryptocurrency-to-fiat
Fiat-to-fiat
Its architecture is built so as to provide the best exchange rates to loyal customers with low transaction costs. It provides liquidity to the Entry ecosystem by being connected to other exchanges. For instance, it will enable the users to buy or sell cryptos such as BTC, LTC, ETH or DASH using EUR and other fiat currencies.
Entry.Network
Entry.Network offers a financial platform to third-party developers, commercial entities, and other financial service companies. This will allow them to build services on the Entry platform and will also have a custom token creation platform. It offers an open source code, wallet, custom blockchain, and smart contracts. To guarantee scalability and flexibility, they'll offer an Application Programming Interface (API).
Entry.Bank
Entry.Bank comes with all the facilities of a traditional bank. But it's completely digital and is based on blockchain technology. It offers all the services to users such as deposits, easy payments, investment, insurance etc.
Users will be able to deposit their digital assets in their Entry.Bank accounts. And make payment using virtual cards. Entry.Bank will issue a debit card which can be managed using a mobile app or internet banking services. Also, it'll provide lending and factoring services to individuals and small businesses.
Entry.Cash
Entry.Cash will allow users to withdraw their cash using Entry wallet thereby, working as a virtual ATM machine. Entry will provide users with free debit cards, free fiat-to-fiat transfers, free exchange and deposits and withdrawals with a minimal fee.
The services in the Entry Ecosystem are comprehensive and interdependent on each other. They have been seamlessly integrated to offer the user a complete banking experience. Their aim is to create a new banking era where the user has full control and all facilities are available under one roof.
For even more details, read their white paper!
ENTRY Tokens by Entry.Money
ENTRY is a virtual currency issued on ethereum blockchain smart contracts (ERC20). The total supply is 590,000,000 ENTRY tokens.
ENTRY tokens carry out peer-to-peer transactions and micropayments. And they'll serve as a medium of exchange and using ENTRY platform's multiple services.
How to get the free ENTRY tokens?
Welcome to our airdrop website, home of the free tokens. To join the Entry.Money airdrop, you need to pass their KYC (Know Your Customer) and join their Telegram channel. And then you'll get ENTRY tokens. The amount of ENTRY tokens depends on when you join their crypto airdrop:
50 ENTRY for the first 10000 registered users with approved KYC
15 ENTRY from the 10001 to 50000 registered users with approved KYC
10 ENTRY from the 50001 to 100001 registered users with approved KYC
5 ENTRY from the 100001 to 250000 registered users with approved KYC
To get started, click here. And fill your login credentials: a valid email address and a password. Then solve the captcha and click on Sign Up. Now head to your inbox and click on the link in the registration activation email to reach the KYC's first page.
While most of the time you can use a pseudonym, not here. Indeed, you need to pass the KYC. So fill in your first name, last name, date of birth and nationality. And if you plan to purchase ENTRY tokens with your company, you need to enter the requested details.
Then select a security question and give the corresponding answer. Finally, input an ethereum wallet address and click on Next Step. And on this page, upload your document (passport or ID) for verification. The procedure may take up to 3 days. But when it's done, you'll get an email and you'll be credited of your free ENTRY tokens.
In addition, you can join their referral program (in the Referrals tab). And you can get a 10% commission on the ENTRY tokens purchased by your referrals. Don't forget to mention the extra 5% bonus that your friends and family will get from your link! WIN- WIN for both parties.
DYOR. NEVER share your private keys! And NEVER use an exchange wallet address! Instead, we recommend using
Trezor wallet
.
Legal Disclaimer
: This website does not offer investment advice. The author is an amateur investor and the information found here is for informational, entertainment, or educational purposes. As a result, it should not be construed as personal investment advice. While the information provided is considered accurate, it may include errors or inaccuracies. This website and the author can't be held responsible for any action you take as a result of what you have read here.
Learn more
.
DON'T MISS A SINGLE AIRDROP

Entry.Money Airdrop
Entry.Money is a blockchain based bank offering financial services online. And they're aiming at disrupting the banking sector worldwide. As part of their promotion, they're giving away free ENTRE tokens. Claim yours now!
My opinion on Entry.Money Airdrop
We've reviewed hundreds of cryptocurrency airdrops since this airdrop alert site is live. And here's our take on this crypto airdrop. With a score below 5, you may never receive your tokens. But if it's above 8, you'll definitely get your free cryptocoins!