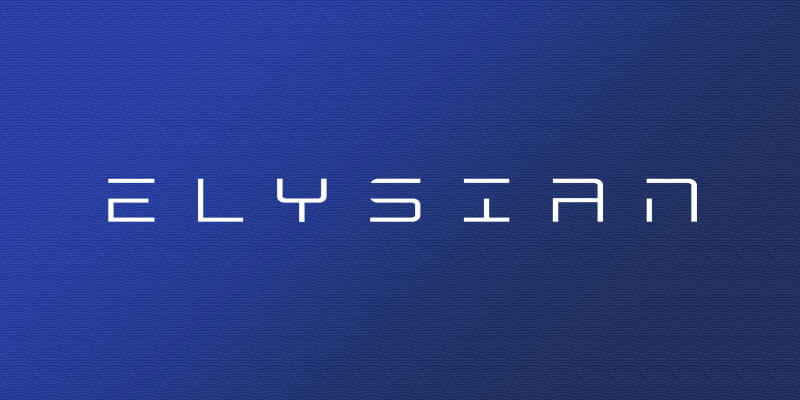 What is Elysian?
I got a message from Jesse about Elysian, an innovative, decentralized eCommerce platform. Thanks to the integration of blockchain technology, it provides drastic improvements in security, especially regarding customer data storage.
And it also offers an unprecedented user experience, with the implementation of technological advancements such as Artificial Intelligence (AI) and Virtual Reality (VR). As a result, users can actively engage on the platform.
There are two types of users. Because the platform is an intermediary between businesses and consumers. Businesses can build their online store on the platform. And consumers can visit the stores and purchase goods or services online.
As usual, take a look at the white paper of Elysian for further details. This one is very complete, but there's a lighter version available, if you're not into reading…
ELYCOIN by Elysian
ELYCOIN, ticker ELY, is the fuel that powers the Elysian platform. And it's a token using the ERC20 standard on the ethereum blockchain. While the 250,000,000 ELYCOIN will be minted during the Token Generation Event (TGE), the total supply is 1,000,000,000 ELYCOIN.
Basically, ELUCOIN is the preferred method of transaction on the platform. So you need ELY to build a shop, or to purchase from a shop.
In addition, team Elysian will give free ELYCOIN to members who contribute to their project. So if you feel like providing them with ideas to help improve the project, join their community. And you'll get tokens for performing specific tasks.
How to get the free ELYCOIN?
The Elysian team will distribute 0.1% of the total token supply during the airdrop campaign. So that's the equivalent of 1,000,000 ELYCOIN. And this supply will be distributed equally among all properly registered and eligible participants.
First of all, you need to join their Telegram group. And this is mandatory. Indeed, they'll confirm the handles of airdrop participants against the total members of their Telegram group. So if you're not in the group, you're not in the crypto airdrop.
Then you need to register here, by filling out their airdrop campaign form. And you need to answer their 10 questions (really easy). Indeed you need to provide the following information:
First name
Last name
Email address
Country of origin (the following countries are restricted from Elysian airdrop campaign: United States, China, Canada, Iran and North Korea)
Country of residence
Telegram username
Ethereum address
Where did you hear about Elysian? (say CoinAirdrops.com!)
Finally, solve the captcha and click on Send. And you'll be eligible to participate in the airdrop campaign and receive free ELYCOIN, as long as you don't leave the Telegram group… And you'll receive your tokens 30 days after the completion of the Elysian TGE.
DYOR. NEVER share your private keys! And NEVER use an exchange wallet address! Instead, we recommend using
Trezor wallet
.
Legal Disclaimer
: This website does not offer investment advice. The author is an amateur investor and the information found here is for informational, entertainment, or educational purposes. As a result, it should not be construed as personal investment advice. While the information provided is considered accurate, it may include errors or inaccuracies. This website and the author can't be held responsible for any action you take as a result of what you have read here.
Learn more
.
DON'T MISS A SINGLE AIRDROP

Elysian Airdrop
Elysian's objective is to disrupt traditional eCommerce, by offering a platform with blockchain, VR and AI technologies. And they're giving away ELYCOIN, their native token. Claim yours now!
My opinion on Elysian Airdrop
We've reviewed hundreds of cryptocurrency airdrops since this airdrop alert site is live. And here's our take on this crypto airdrop. With a score below 5, you may never receive your tokens. But if it's above 8, you'll definitely get your free cryptocoins!