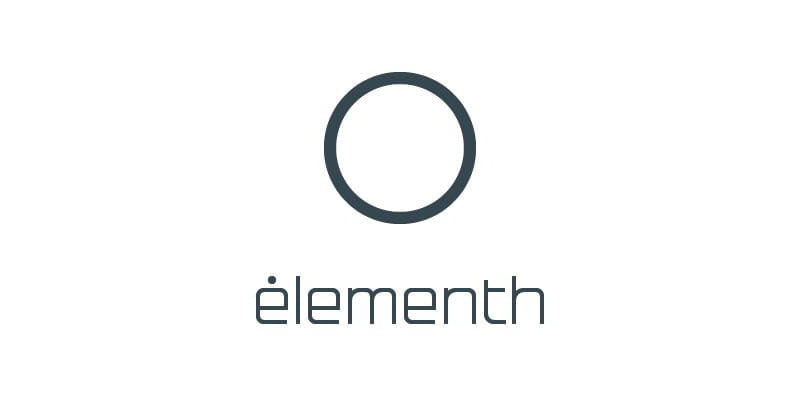 What is Elementh?
A couple of days ago, I received an email from Aleksandr about the Elementh airdrop campaign. So I decided to review it and to join it of course! Because we all love free tokens, don't we? So, what's it about? While it may seem a bit complicated at the start, it's not. And if you've already purchased products online, you'll find how useful it is.
Elementh Foundation is a blockchain project designed for the e-commerce sector. And their goal is to replace the EAN and UPC barcodes, which are most commonly used in commerce, by blockchain. It's a system of goods, which can be used by different applications related to eCommerce. So you can use it to track orders, track original goods and detect counterfeit goods. As a result, both the seller and the customer are assured not to buy or sell twice the same product.
I won't go too much into the details here, but feel free to take a look at their white paper for further information.
EEE tokens by Elementh
Elementh has its own eponym built-in crypto-currency: ELEMENTH (EEE). There's a total supply of 303,000,000 EEE. And the token is using the ethereum network, under the ERC-20 standard. If you want to use this system of goods for your online shop, you'll need EEE tokens for all your transactions.
How to get the free EEE tokens?
To be the part of Elementh airdrop campaign, you need to visit this page. And provide the following information:
Your name
A valid email address
An ETH address
Your Telegram username
Your country of residence
And click on Join.
Also, you can avoid that headache and just register with Facebook. But you'll have to share more details that way…
Then, you need to verify your email address, by clicking the link in the message. And in the member area, select the airdrop tab, and click on Join Elementh Airdrop on Telegram (so you'll need Telegram). Once in the app, click on the Start button, on Elementh verification Telegram bot. Finally, click on Elementh Telegram Community link and join the channel.
After that, to make sure you're in, you can click on Verify Airdrop Status. And you should get a green message like this one: "Congratulations! Now you are a participant of Elementh Airdrop Campaign!"
The project is distributing 2% of the total supply, that's 6,060,000 EEE. And the tokens will be equally distributed between everyone who signs up! While you could keep it for yourself, that's not the point. And you can get even more free EEE tokens by joining the referral program! You'll find your unique link after you verify your status, or in the Referral tab. Share this link with your family and friends. For each person you refer, you'll receive a 100% bonus on the standard token allocation!
After the airdrop ends, you'll get a KYC email to confirm your details. And within a week of the end of the token sale, you'll receive your tokens.
DYOR. NEVER share your private keys! And NEVER use an exchange wallet address! Instead, we recommend using
Trezor wallet
.
Legal Disclaimer
: This website does not offer investment advice. The author is an amateur investor and the information found here is for informational, entertainment, or educational purposes. As a result, it should not be construed as personal investment advice. While the information provided is considered accurate, it may include errors or inaccuracies. This website and the author can't be held responsible for any action you take as a result of what you have read here.
Learn more
.
DON'T MISS A SINGLE AIRDROP

Elementh Airdrop
Elementh is a blockchain for eCommerce, aiming at solving the problems of the world of online commerce. Both for store owners and final customers. And they're giving away free tokens. Claim yours now!
My opinion on Elementh Airdrop
We've reviewed hundreds of cryptocurrency airdrops since this airdrop alert site is live. And here's our take on this crypto airdrop. With a score below 5, you may never receive your tokens. But if it's above 8, you'll definitely get your free cryptocoins!