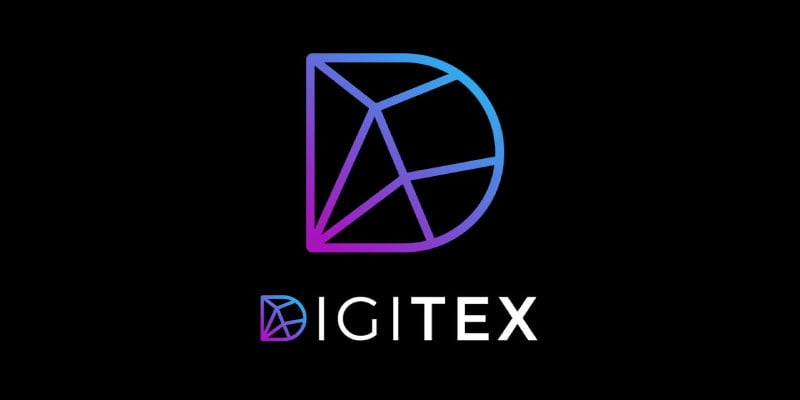 What is Digitex?
Digitex is a crypto-currency futures exchange on bitcoin, ethereum, and litecoin against the US dollar. But with a twist! Indeed, there is no commission on this blockchain driven platform. Yes, you read that right: Zero trading fees! So users can submit Maker orders or Taker orders at any time under any circumstances and pay 0% commissions on all trades, forever.
Sounds good, right? Because most exchanges charge fees and sometimes hidden fees to deposit finds, trade futures or withdraw funds. And they're making a lot of money out of it, especially with the bitcoin and altcoins craze.
But Digitex Futures Exchange offers a new business model, eliminating transaction fees on trades and generating revenue through token issuance. To that end, the project created its own native cryptocurrency: The DGTX token.
DGTX tokens by Digitex
DGTX is an ethereum based, ERC-223 token. And the initial supply 1,000,000,000 Digitex tokens. But this isn't a fixed amount. Because more tokens will be issued after 2 years of existence to cover the costs of running the exchange.
Users must own DGTX tokens to trade bitcoin, ethereum, and litecoin. This is the counterpart to benefit from the commission-free futures exchange. But that's not the only use of the coin. Indeed, users can also trade the tokens for bitcoin, ether and other cryptocurrencies on the exchange.
How to get the free DGTX tokens?
Unfortunately, it's not that easy to get the free Digitex tokens, you don't have to simply register. As a result, you'll have to participate in the Digitex bounty program, to earn your free tokens.
To do so, click here. And on the homepage, click on Refer and Earn, in the main menu. While there isn't any email validation, I'd recommend using a valid address. Because you may get some serious money if it's working. So fill in your email address and click on Step Inside.
That's it, you're now part of the bounty program and eligible to get the free 1,000 DGTX tokens. Also, if you want more tokens and commissions, you'll have to share your unique link with your family and friends. Or you can invite them directly by email from the website. Note that the commissions are to be paid in ETH, not in DGTX.
DYOR. NEVER share your private keys! And NEVER use an exchange wallet address! Instead, we recommend using
Trezor wallet
.
Legal Disclaimer
: This website does not offer investment advice. The author is an amateur investor and the information found here is for informational, entertainment, or educational purposes. As a result, it should not be construed as personal investment advice. While the information provided is considered accurate, it may include errors or inaccuracies. This website and the author can't be held responsible for any action you take as a result of what you have read here.
Learn more
.
DON'T MISS A SINGLE AIRDROP

Digitex Airdrop
Digitex is a commission-free futures exchange with its own native cryptocurrency, the DGTX token. And they're giving away free tokens!
My opinion on Digitex Airdrop
We've reviewed hundreds of cryptocurrency airdrops since this airdrop alert site is live. And here's our take on this crypto airdrop. With a score below 5, you may never receive your tokens. But if it's above 8, you'll definitely get your free cryptocoins!