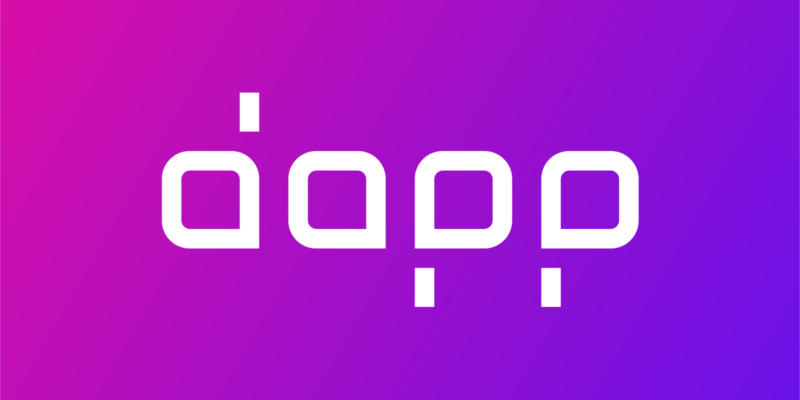 What is Dapp.com?
Thanks Cecilia for getting in touch with me and letting me know about this great opportunity to get free DAPPT tokens! Dapp.com is a data-driven blockchain application ecosystem that allows users to discover and use all decentralized apps without barriers. It's your trusted platform to discover and analyze thousands of ranked dapps built on Ethereum, EOS, Steem, Tron, TomoChain, IOST, and Blockstack.
Blockchain adoption is accelerating at pace, and public awareness is increasing. Factor in the misuse of big data and personal data breaches, and we have a world that is ready for technology that puts users in control. At the same time, government agencies and enterprises in many countries and regions have begun investing a lot of resources in bringing traditional industries onto the blockchain. The possibilities that dapps offer to change the world we live in are endless and exciting. Within the context of this massive shift, their team aims to be the go-to destination for dapps.
They provide tools and trusted information for developers and users who want to explore the potential of blockchain and decentralized technology.
And they are building an ecosystem formed by various product lines, which removes the obstacles to dapp adoption.
Dapp.com empower users to discover, use and analyze decentralized apps in the easiest way possible.
DAPPT tokens by Dapp.com
The Dapp Token, or DAPPT, is an ERC-20 utility token that circulates within their ecosystem. And the total supply is 5,000,000,000 DAPPT tokens.
Holders will be able to use DAPPT to play decentralized games, attend auctions for NFTs, and vote for their favorite projects and get rewards.
For more info, you can visit: https://token.dapp.com/
How to get free DAPP tokens?
I like when things are simple. And I was not disappointed with this cryptocurrency airdrop! Indeed, in just a few steps you can get your free DAPP tokens:
Go to the airdrop page here
Join their Telegram group and paste your code to get 60 DAPPT
Click on the button to view your rankings on the left to earn more tokens
Follow them on Twitter and Retweet a tweet and tag 3 friends to get 60 DAPPT
Like Dapp.com Facebook page and share a post and tag 3 friends to get 60 DAPPT
Refer your friends to earn more tokens
So that's a minimum of 180 free DAPPT with just 3 tasks. If you ask me, that's worth your time!
DYOR. NEVER share your private keys! And NEVER use an exchange wallet address! Instead, we recommend using
Trezor wallet
.
Legal Disclaimer
: This website does not offer investment advice. The author is an amateur investor and the information found here is for informational, entertainment, or educational purposes. As a result, it should not be construed as personal investment advice. While the information provided is considered accurate, it may include errors or inaccuracies. This website and the author can't be held responsible for any action you take as a result of what you have read here.
Learn more
.
DON'T MISS A SINGLE AIRDROP

Dapp.com airdrop
Dapp.com is a blockchain application ecosystem that allows users to discover and use all decentralized apps without barriers. Claim your free tokens now!
Dapp.com airdrop
We've reviewed hundreds of cryptocurrency airdrops since this airdrop alert site is live. And here's our take on this crypto airdrop. With a score below 5, you may never receive your tokens. But if it's above 8, you'll definitely get your free cryptocoins!