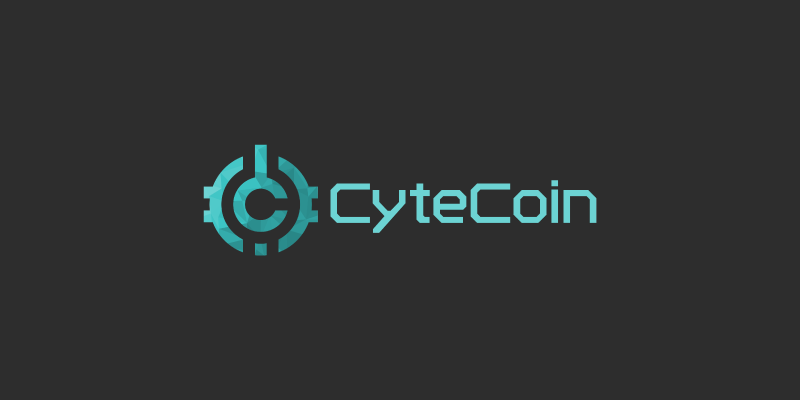 What is CyteCoin?
CyteCoin is an advertising platform specialized in Augmented Reality (AR), Virtual Reality (VR) and 360 videos. And if it's featured on this airdrop alert site, it has obviously something to do with blockchain technology. But let's focus on the project first. Because AR/VR/360 is rapidly growing since 2015. And there's always more content available, including games, photos, and videos.
Companies want to take advantage of these new media to place their products and services, or to promote their brands. Because the new VR experience brings limitless possibilities in terms of story telling and user experience. Imagine having a potential customer who you can reach through almost all his senses! And the effect it could have in terms of influence…
However, advertising on AR/VR/360 is very limited so far. And advertisers are reluctant to sponsor AR/VR/360 content. That's where CyteCoin comes into play, with its sustainable monetization model for all stakeholders. Because most players have an interest in this new opportunity: Brands, sponsors, content producers, event organizers, advertisers, influencers, users, and merchants.
So what's CyteCoin solution? A platform to decentralize the buying, selling, and rewarding of viewing in VR, by removing the intermediaries. It's a bit similar to the Google AdWords Display Network. But for Virtual Reality.
While I could spend more time explaining their interesting concept, I'm not here to summarize the 48 pages of their white paper. So feel free to take a look at it, to understand how the CyteCoin platform is working.
CTC tokens by CyteCoin
Cyte token, or CTC token, is an ethereum (ERC20) standard token. And a total supply of 1,000,000,000 (1 billion) CTC tokens will be generated. So what is this token for? Basically, it's the native crypto-currency of the platform. Advertisers will create Smart Contracts with their target content, with a certain amount of CTC tokens per view, for example. And then, content producers, viewers, and influencers can engage with these advertisers, through the smart contracts. If they manage to drive attention and traffic to that content, they'll be rewarded with CTC tokens.
Furthermore, merchants can reward their audience for visiting their shops in IRL (in real life). That creates new opportunities to drive traffic from online to offline. And of course, they could increase their sales…
So all the stakeholders can earn and spend CTC tokens. But I haven't found if the tokens will be listed on exchanges…
How to get the free CTC tokens?
Finally, let's see how to join CyteCoin airdrop, to get 13 CTC tokens, for free! First of all, you need to click here. This is a link to Cytecoin Airdrop Bot, on Telegram. So you'll need the Telegram application and an account… And when you're on the bot chat, you need to click on Start, or to enter the /start command.
There are 5 actions to complete to get up to 13 CTC tokens. First, you need to register on their website, to get 5 CTC tokens. Simply fill in your name and email address and click on Submit. Second, you need to join their Telegram group. Third, you need to follow their Twitter account. Fourth, you need to like their Facebook page. Fifth, you need to like their LinkedIn page. While these are all optional tasks, you'll get 2 CTC tokens for each.
Finally, you need submit your details to collect the bounty. So click on the last button of the list. And you'll have to submit your:
Ethereum wallet address
Twitter handle (without @)
Facebook profile link
LinkedIn profile link
Email (the one you used to register on their site)
And the last thing is to solve a quick captcha, to prove you're human. That shouldn't be too complicated. Mine was 7-4=? And then you'll have a confirmation message, where you can check your details. Just confirm that everything is OK. And you'll get the number of tokens corresponding to the task you've completed.
Last but not least, you can invite your friends to participate to the airdrop, with your unique referral link. And you'll get 2 CTC per friend invited.
DYOR. NEVER share your private keys! And NEVER use an exchange wallet address! Instead, we recommend using
Trezor wallet
.
Legal Disclaimer
: This website does not offer investment advice. The author is an amateur investor and the information found here is for informational, entertainment, or educational purposes. As a result, it should not be construed as personal investment advice. While the information provided is considered accurate, it may include errors or inaccuracies. This website and the author can't be held responsible for any action you take as a result of what you have read here.
Learn more
.
DON'T MISS A SINGLE AIRDROP

CyteCoin Airdrop
CyteCoin is a revolutionary advertising platform for AR/VR/360. And it's powered by blockchain technology, to create a sustainable model for all key players. To promote their project, they're giving away free CTC tokens. Register now to claim yours!
My opinion on CyteCoin Airdrop
We've reviewed hundreds of cryptocurrency airdrops since this airdrop alert site is live. And here's our take on this crypto airdrop. With a score below 5, you may never receive your tokens. But if it's above 8, you'll definitely get your free cryptocoins!