HOT LIST
Contract Vault (VLT)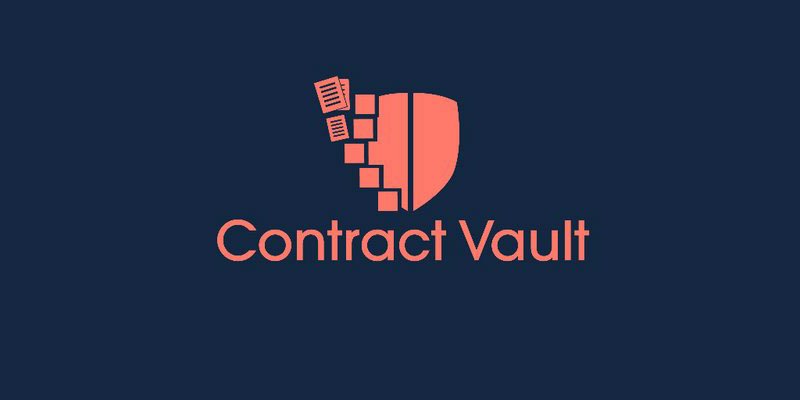 What is Contract Vault?
Every crypto fan knows that blockchain technology creates contractual trust. And plenty of crypto-startups already promise contracts. But Contract Vault is thinking bigger. Indeed, on the Contract Vault platform, anyone can develop, use, resell, customize and re-purpose legally sound contracts, including activating smart functionality with no programming at all.
So they're offering a 3 in 1 solution with a:
Toolkit for building contracts as simple as drag-and-drop,
Marketplace for selling contracts
Secure environment for witnessing contracts
And the company also has partnerships already in place with leading smart contract law firms and independent audit providers.
Think of it as "confidence as a service" empowering everyone from lawyers to ordinary people, like you and me, to make strong, binding agreements.
From buying a home to unlocking micro-payments in third world countries, Contract Vault covers it all. If yesterday's giants like eBay needed PayPal to handle payments, tomorrow's giants need Contract Vault to establish contractual agreements.
Based in Zug, in the heart of Switzerland's 'Crypto Valley', Contract Vault has been co-founded by Gordon Mickel, a veteran software engineer with extensive experience in the development of decentralized blockchain applications, and Perica Grasarevic, the former Managing Director of one of Switzerland's first cryptocurrency mining companies. Rounding off the top-flight management team is Ian Simpson, coordinator of Europe's largest blockchain startup contest and organizer of the first Blockchain Summit.
For further details about the project, visit their website.
VLT tokens by Contract Vault
The Vault token or VLT token is a transferable ERC-20 compliant digital utility token deployed on the ethereum network. And the team will issue 900,000,000 (900 million) VLT tokens. Basically, if you want to use the Contract Vault ecosystem, you need VLT tokens. And each stakeholder will spend VLT tokens or be awarded VLT depending on the services purchased or provided.
How to get the free VLT tokens?
To support the imminent Vault Token Crowd-sale, a coin airdrop for VLT is now open. The VLT Airdrop has two options, standard and high. Standard participants will be rewarded with 50 VLT tokens. Here's how:
Sign up for the Contract Vault Airdrop here. Fill in your first name, last name, email address, ethereum wallet address, level of airdrop and Telegram username. And then tick the 2 checkboxes, to confirm you've joined or will join their Telegram group. And to confirm your subscription to their newsletter. Finally, click on Sign Up.
Join the Contract Vault Telegram Group. (If you don't yet have Telegram, download it onto your device of choice first)
And you'll get 50 VLT direct to your crypto wallet.
Additionally, you can contribute to the Vault Token Crowdsale, and you'll qualify for the high-grade Airdrop: you'll be awarded 500 VLT tokens direct to your crypto-wallet. So if you can afford it, buy some tokens to get this bonus!
DYOR. NEVER share your private keys! And NEVER use an exchange wallet address! Instead, we recommend using
Trezor wallet
.
Legal Disclaimer
: This website does not offer investment advice. The author is an amateur investor and the information found here is for informational, entertainment, or educational purposes. As a result, it should not be construed as personal investment advice. While the information provided is considered accurate, it may include errors or inaccuracies. This website and the author can't be held responsible for any action you take as a result of what you have read here.
Learn more
.
DON'T MISS A SINGLE AIRDROP

Contract Vault Airdrop
Contract Vault is trying to disrupt the industry by offering advanced smart contracts that are accessible and usable by all. And they're now giving free VLT tokens to promote their project. Claim yours today!
My opinion on Contract Vault Airdrop
We've reviewed hundreds of cryptocurrency airdrops since this airdrop alert site is live. And here's our take on this crypto airdrop. With a score below 5, you may never receive your tokens. But if it's above 8, you'll definitely get your free cryptocoins!