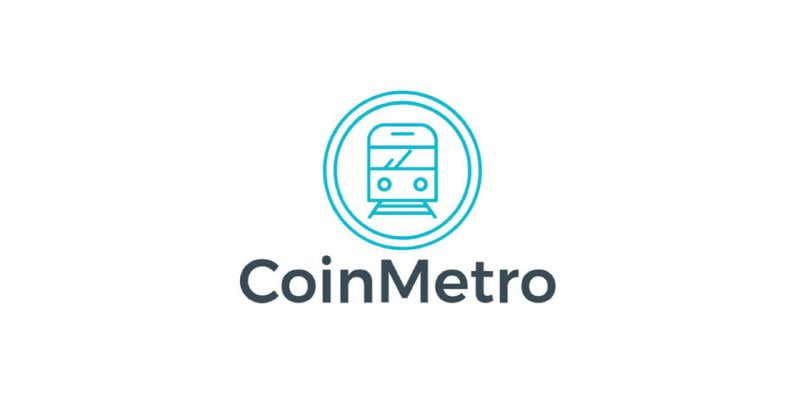 What is CoinMetro?
I've received an email from Julia about this new blockchain project: CoinMetro. Their ecosystem is an exchange/trading platform offering digital asset investment opportunities. And a turnkey ICO Express solution.
What I really find interesting is that CoinMetro's platform is intended to give passive investors an opportunity to earn interest on their cryptocurrency balances. And to provide undercapitalized traders with trading possibilities.
In addition, they'll offer their own cryptocurrency wallet system. And it will allow users to hold, deposit and withdraw funds. Not only for their own digital token, which I'll introduce below. But also for other cryptocurrencies, such as:
Bitcoin (BTC)
Bitcoin Cash (BCH)
Ethereum (ETH)
Ripple (XRP)
Litecoin (LTC)
Want to know more? Take a look at their white paper!
XCM tokens by CoinMetro
CoinMetro token is COIN, ticker XCM. And it's their own ERC-20 token, issued via the ethereum blockchain.
Basically, users need to pay all their fees in XCM tokens. Because like most exchanges, there are fees on the exchange. And there are also fees when you use their investment platforms:
TAM (Tokenized Asset Management)
ETCF (Electronically Traded Crypto Fund)
Finally, users who want to use their ICO related services, through the ICO Express gateway, need to pay with XCM tokens.
While they've implemented other tokens, TAM and ETCF, for their investment platforms, I won't introduce them here. But these tokens are priced in XCM tokens.
Finally, users who generate tokens through their ICO Express Platform will be able to offer XCM as a mean of payment. And people using XCM will get a discount on the new token price!
How to get the free XCM tokens?
CoinMetro airdrop campaign is really short: 1 week. And unlike most other crypto airdrops of this site, you'll have to spend a little to get free XCM tokens. Yes, they're free. But there's an entrance fee.
Indeed, in order to get 68 XCM worth free tokens, you need to contribute just 1 XCM. Contribution of 0.1 ETH automatically qualifies for the CoinMetro Airdrop Family. Currently there are 7,000 contributors. And the next 3,000 to contribute 0.1 ETH will get lifetime advantage of free airdrops in the CoinMetro Airdrop Family. And let's be honest, this could amount to hundreds of dollars in the long run.
To register, you need to click here. And click on Sign Up. Then fill in your first name, last name, email and password. Toggle the T&C button and click on Yes! Create my free XCM account. And you'll get a confirmation email.
Click on the link in the email and you can now log in the app. From the Dashboard, click on Airdrop. And you'll have to get the password from the pinned post in their Telegram group. After that, you need to contribute. And I'll let you handle that yourself!
DYOR. NEVER share your private keys! And NEVER use an exchange wallet address! Instead, we recommend using
Trezor wallet
.
Legal Disclaimer
: This website does not offer investment advice. The author is an amateur investor and the information found here is for informational, entertainment, or educational purposes. As a result, it should not be construed as personal investment advice. While the information provided is considered accurate, it may include errors or inaccuracies. This website and the author can't be held responsible for any action you take as a result of what you have read here.
Learn more
.
DON'T MISS A SINGLE AIRDROP

CoinMetro Airdrop
The CoinMetro platform is an all-in-one solution for cryptos geared towards maximizing users' value. And they're giving away free tokens with lots of benefits. Don't miss out and claim your tokens now!
My opinion on CoinMetro Airdrop
We've reviewed hundreds of cryptocurrency airdrops since this airdrop alert site is live. And here's our take on this crypto airdrop. With a score below 5, you may never receive your tokens. But if it's above 8, you'll definitely get your free cryptocoins!