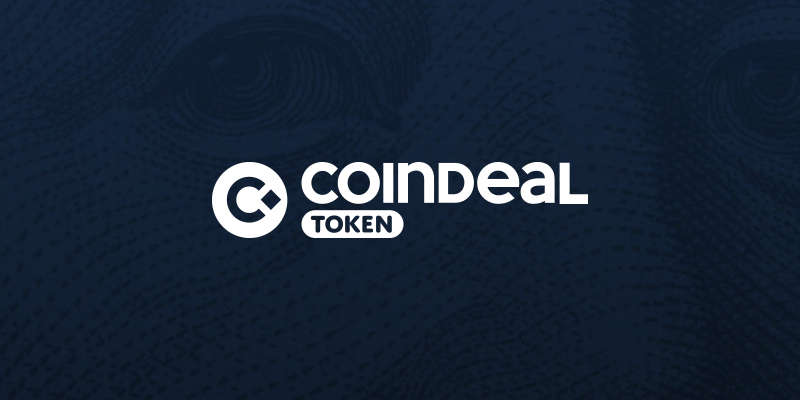 What is CoinDeal?
This hot new airdrop is brought to you by CoinDeal exchange. And you can thank their team because they're distributing 50 million free CDL tokens (sign up now).
What is CoinDeal, do you ask? Good question! It's a crypto exchange platform. Three partners, Kajetan Maćkowiak, Adam Bicz, and Filip Dzierżak, launched it in March 2018, with their team of crypto enthusiasts. And they operate it from Malta – an island famous for its blue waters and its crypto-friendly ecosystem (not to mention its low taxes).
The exchange platform means business. And, thanks to their daily volume, it's listed in the top 100 exchanges according to CoinMarketCap's ranking.
When you sign up on their platform, you get access to over 50 crypto pairs. And of course, these include the most popular ones: bitcoin, ethereum, and litecoin to name but a few. Also, if that's not enough for you, you can vote for the new cryptos you'd like to see on the platform. It's always great to see projects that rely on the community to grow.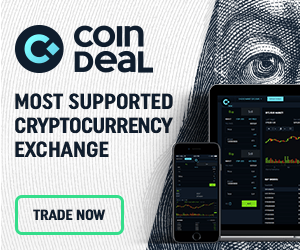 Regarding safety, which is always an important matter when dealing with crypto, CoinDeal has got you covered. First of all, they store 90% of the exchange funds in cold multi-sig wallets. Second, users need to use complex passwords, enable 2FA (this is mandatory), and confirm their withdrawals by email. Lastly, they've implemented an advanced SSL encryption to guarantee users' privacy when visiting the platform.
The only drawback I see for this platform so far is the lack of mobile apps. While the site supports mobile browsers, native apps for iOS and Android would be nice. But this should come soon as they're under development according to their FAQ page.
CDL tokens by Coindeal
CoinDeal tokens are deployed on the EOS blockchain. And there's a total supply of 50,000,000 CDL tokens – 90% of these will be given to users for FREE. Click here to claim your tokens. There is NO token sale.
They are simply giving their token away to users as a means of functionality. And if you wish to purchase more tokens, you can do so in a peer-to-peer manner starting on November 12, 2019 – when the official CDL market launches on their platform.
The CDL token is an internal exchange token. And it has been created to create additional functionality on the platform. Overall, users can use these tokens for discounts on all manners of fees. And they can also pay the fees themselves via the token. According to the email I received, you could lower your maker fee to even 0.0000%.
More details available in their white-paper.
How to get free CDL tokens?
We all like to get free tokens. And sometimes, we need to earn them first.
But not today!
Sign up
While you don't have to complete any social action, you'll have to go through their KYC – that is mandatory. First of all, you need to click on this link to get started. Fill out your email and password. And check the box to accept their T&Cs, etc. Then, select your country, complete the captcha and click on "Create Account."
Now, you should receive an email with a link to activate your account. Click on the link or copy/paste it in your browser.
And now comes the 2FA setup – it's mandatory, as I said above. Personally, I use the Authy app for this. You simply need to scan the QR code and fill out the code from the app on the site – simple as pie!
Complete KYC
There's only one step left to get your 100 free CDL tokens – and to start trading: The fulfillment of KYC, and AML policies. Unlike many exchanges, CoinDeal implements this process from the very start, after registering your account. Because they're fully compliant with all Know Your Customer and Anti-Money Laundering regulations.
As usual, I won't lie to you, it's a hassle. But a man's got to do what a man's got to do.
Get free tokens
It is now time to claim your free CoinDeal tokens! And it's easy: All you have to do is to click on the "Get Free Tokens" button.
The free CDL tokens will be fully tradable and functioning on market launch in November 2019.
DYOR. NEVER share your private keys! And NEVER use an exchange wallet address! Instead, we recommend using
Trezor wallet
.
Legal Disclaimer
: This website does not offer investment advice. The author is an amateur investor and the information found here is for informational, entertainment, or educational purposes. As a result, it should not be construed as personal investment advice. While the information provided is considered accurate, it may include errors or inaccuracies. This website and the author can't be held responsible for any action you take as a result of what you have read here.
Learn more
.
DON'T MISS A SINGLE AIRDROP

Coindeal airdrop
We've reviewed hundreds of cryptocurrency airdrops since this airdrop alert site is live. And here's our take on this crypto airdrop. With a score below 5, you may never receive your tokens. But if it's above 8, you'll definitely get your free cryptocoins!