Brain to Brain Token (BTBT)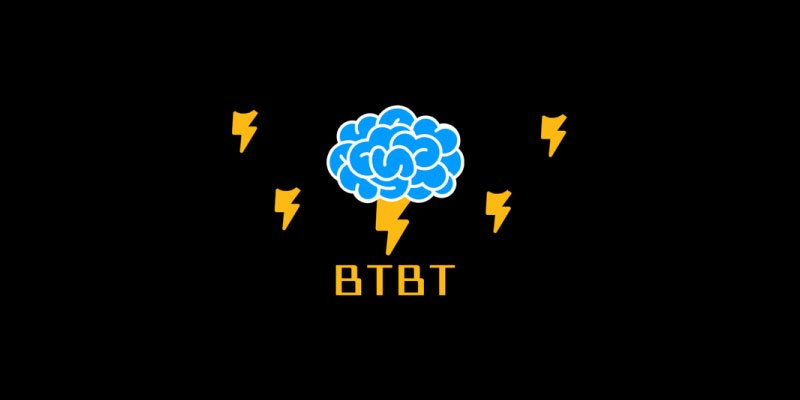 What is Brain to Brain Token?
I've received an email from Jean about BTBT, a brain-tech project in the blockchain world. They're running an airdrop campaign and giving away free tokens.
BTBT stands for Brain to Brain Token created by a team of "Scientific Geniuses". And I must admit I was curious about this project and their mysterious team. So what's it about? Well, they say this is the next generation brain to brain value transmission channel. And they are giving everyone a chance to make the future profit of brain-tech.
The main difference between BTBT and other blockchain projects is that they're focusing on brain technologies. Because blockchain technology is almost fully developed and mature. And it could be used for other applications related to scientific researches. But take a look at their white paper for further details.
BTBT tokens by Brain to Brain Token
Brain to Brain Token, ticker BTBT, is a digital currency based on the waves blockchain. And the total supply is 8,000,000 BTBT tokens. This crypto is supposed to connect all the people in the world who are interested in their research. And willing to support them.
While I've read about the tokens, I'm not sure what they'll be used for. But what I understand is that their team will be releasing dividends of technological progress into market investment. And then let the market adjust the value.
How to get the free BTBT tokens?
The team announced that they'll be airdropping 5% of their BTBT tokens to participants. So that's 400,000 BTBT tokens available! So what do you need to be eligible for Brain to Brain Token airdrop? First of all, you need a waves wallet, with a waves wallet address. Because it's less popular than bitcoin or ethereum. You can create a waves wallet here.
Now, you can register to their bounty program. So click here. And fill in your login credentials: Email address and password. Then click on Register. And you'll get 10 BTBT tokens, for free. But you need to make sure to input your waves wallet address, to receive your tokens. From your Dashboard, click on Edit wallet address. Fill in your wallet address and click on Update Profile.
Attention
They want to make sure you're a real user and not a bot. Therefore, they're asking all participants to invite at least 1 person with their referral link. So simply share the link with your best friend to make sure you get the register bounty of 10 BTBT.

But you can get more free BTBT tokens. Indeed, you can get extra 30 BTBT tokens when completing these 2 tasks:
Join their Telegram group
Follow their Twitter account, and retweet one of their tweets.
Finally, you need to complete their crypto airdrop form, here. Fill in your username (the email address you used to register), your Twitter username and your Telegram username. And click on Submit. That's it, you're done!
Just a word on their referral program: You can invite your family and friends to the project. And for each user who registers and purchase tokens, you'll get a 5% commission, paid in BTBT tokens.
DYOR. NEVER share your private keys! And NEVER use an exchange wallet address! Instead, we recommend using
Trezor wallet
.
Legal Disclaimer
: This website does not offer investment advice. The author is an amateur investor and the information found here is for informational, entertainment, or educational purposes. As a result, it should not be construed as personal investment advice. While the information provided is considered accurate, it may include errors or inaccuracies. This website and the author can't be held responsible for any action you take as a result of what you have read here.
Learn more
.
DON'T MISS A SINGLE AIRDROP

Brain to Brain Token Airdrop
Brain to Brain Token is a project mixing scientific research on brain and blockchain technology. And they've launched an airdrop campaign and a bounty program. Claim your free BTBT tokens now!
My opinion on Brain to Brain Token Airdrop
We've reviewed hundreds of cryptocurrency airdrops since this airdrop alert site is live. And here's our take on this crypto airdrop. With a score below 5, you may never receive your tokens. But if it's above 8, you'll definitely get your free cryptocoins!