HOT LIST
Blockchain.io (BCIO)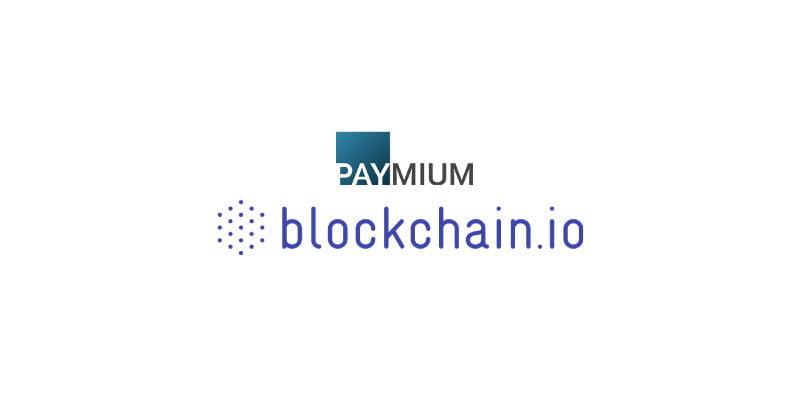 What is Blockchain.io?
I received a submission from Anne for a project that looks really promising: Blockchain.io (BCIO). Indeed, it's a project from one of the oldest bitcoin exchanges in the world: Paymium.com. It's been founded in 2011 and it's been hack-free ever since. They really know what they're doing these Frenchies! Maybe they could give some recommendations here and there…
Therefore, they're using this expertise and their experience to launch a brand new crypto-exchange. And there will be difference between their two exchanges platforms. Otherwise there would be no point, right? While Paymium remains the hub for fiat currencies, Blockchain.io will be fully dedicated to crypto-trading.
Their new exchange platform will offer:
Centralized order books
Decentralized settlement
Advanced trading orders with Maker & Taker fees at 0.1% and additional discounts
Market-making and peer-to-peer (P2P) lending
Blockchain.io will focus on the European market, which is largely still in its infancy. And where a regulated crypto-exchange with a proprietary token would help projects to launch their ICOs.
And if that's not enough to convince you, here are the main features of Blockchain.io:
Ultra secure and non-custodial (encrypted cold storage)
Compliant with all applicable regulations and international laws
Reliable infrastructure

Minimal downtime, restricted to maintenance, or migration
Resilience under high volume or DOS attacks
If you're already a customer of Paymium, you'll automatically get an account at Blockchain.io. So you don't have anything special to do. In addition, you'll be able to get incentives for your loyalty – sounds good!
Maybe a word on their team. Because there are some big names involved: Xavier Niel, via his fund Kima Ventures, Jean-Pascal Beaufret, a Goldman Sachs adviser and former French official. And for further details, take a look at their Manifesto (whitepaper).
BCIO tokens by Blockchain.io
BCIO tokens are utility coins using the ERC20 standard on the ethereum blockchain. And the total supply is 200,000,000 BCIO tokens.
They've designed these digital coins to provide a smooth and secure experience to users. And they'll use them to promote and incentivize platform use on one hand. Also to foster liquidity on the exchange.
Users will be able to hold their tokens in a wallet on the platform. And they'll be able to use them to:
Pay the fees on the platform
Get discounts on their trading
Contribute to the project's road-map
Be rewarded for their loyalty
How to get the free BCIO tokens?
First of all, you need to click here to register to their cryptocurrency airdrop. And then click on Sign Up or Enter (the result is the same). Then fill your name and email address (a valid one). Solve the captcha and accept their T&C. Finally, click on Sign Up.
And then you'll access the airdrop contest page, which list all the actions to complete. There are many different actions, most of them social. And you'll have to follow their Twitter, retweet messages, join their Telegram groups, following them on Facebook, subscribe to their Reddit, comment on our BitcoinTalk page etc. The more actions you complete, the more stakes you get. And at the end of the contest, the more stakes you've earned, the more free BCIO tokens you'll get!
Blockchain.io airdrop campaign will end on July 31, 2018. And you'll receive your BCIO tokens directly on the exchange – remember, they're held there… So you don't need a crypto wallet (not sure I really like this part though). And she told me that there'll be a record of your activities in your dashboard. You'll just need to log in using the same email used for the airdrop to receive your tokens.
DYOR. NEVER share your private keys! And NEVER use an exchange wallet address! Instead, we recommend using
Trezor wallet
.
Legal Disclaimer
: This website does not offer investment advice. The author is an amateur investor and the information found here is for informational, entertainment, or educational purposes. As a result, it should not be construed as personal investment advice. While the information provided is considered accurate, it may include errors or inaccuracies. This website and the author can't be held responsible for any action you take as a result of what you have read here.
Learn more
.
DON'T MISS A SINGLE AIRDROP

Blockchain.io Airdrop
Blockchain.io is a project of Paymium, one of the oldest bitcoin exchanges. And they're giving away free BCIO tokens. Join the airdrop and claim yours now!
My opinion on Blockchain.io Airdrop
We've reviewed hundreds of cryptocurrency airdrops since this airdrop alert site is live. And here's our take on this crypto airdrop. With a score below 5, you may never receive your tokens. But if it's above 8, you'll definitely get your free cryptocoins!