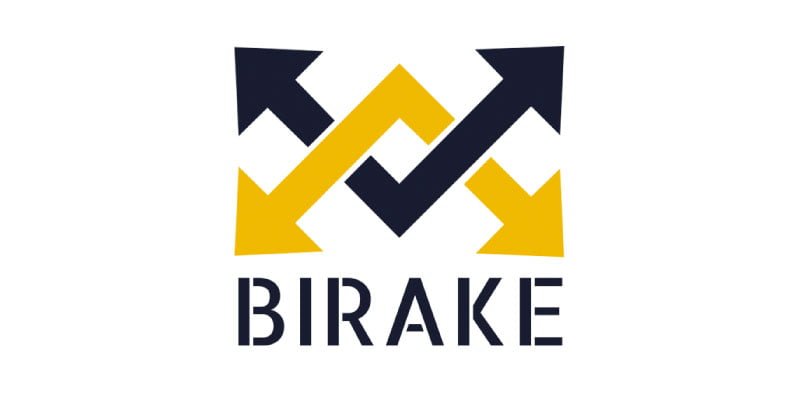 What is Birake?
When I read the first time about Birake, I thought: "That's the mother of all exchanges". And I don't think I'm too far from the perfect description, after reading their white paper. Because this project aims at decentralizing exchanges themselves. And they want to build the largest exchange network.
The team behind Birake has realized that the market is now controlled by a few privately owned exchanges. And this goes against the blockchain principles. Also, and even worse, they believe it could hurt the future of cryptocurrency itself.
As a result, they're developing a platform to allow anyone to create their own exchange with a few clicks. And all the buy and sell orders will be openly shared across all exchanges in the market. So if a buyer uses an exchange buy bitcoin, then he'll be able to do so from any other seller of bitcoin. Even if the seller is on a different exchange.
With their solution, they should be able to provide users with the biggest database of orders. And to provide website owners with the biggest database of users. Their ultimate goal is to achieve the biggest trading volume for cryptos.
BIR tokens by Birake
Birake token, or BIR token, is developed on top of the ethereum blockchain, in line with the ERC223 standards. FYI, ERC223 is an enhanced version of ERC20. You can't mine BIR tokens. Indeed, the total supply of 300,000,000 BIR tokens will be minted during a Token Generation Event (TGE).
BIR tokens will fuel the network. And they'll be the main payment method of the platform. Users who want to create an exchange platform will have to pay with BIR tokens. And as a BIR holder (not beer…), you'll get promotions from the network.
Finally, all the transactions within the platform (monthly income, referrals, rewards, and bounties) will be paid in BIR tokens.
How to get the free BIR tokens?
I don't have to remind you what is airdrop, do I? The Birake airdrop is running until the third quarter of 2018. And it's easy to join the airdrop. Indeed, there aren't that many requirements. First of all, you need to have a chat with their Telegram bot, here. And then click on start or input the /start command.
Second, you must join their Telegram group. And you must remain in the group until the end of their Initial Coin Offering (ICO). Because if you leave too early, you won't get the free BIR tokens…
Third and last step, you need to fill in their airdrop form. And don't worry, there are only three fields: Bitcointalk username, Telegram referral URL and eth wallet address. While you could only put your BT username, I'd recommend putting a link to your profile, like https://bitcointalk.org/index.php?action=profile;u=(UID). And the UID is your own user ID. Because it's easier to check later. Also, you can find your referral URL in the chat with the Birake Telegram bot, after you've entered the /start command.
Finally, click on submit. And you're done! However, you need to share your referral URL now, with as many people as possible. Because that's how you can get free BIR tokens. For each referral, you'll get 10 BIR tokens.
DYOR. NEVER share your private keys! And NEVER use an exchange wallet address! Instead, we recommend using
Trezor wallet
.
Legal Disclaimer
: This website does not offer investment advice. The author is an amateur investor and the information found here is for informational, entertainment, or educational purposes. As a result, it should not be construed as personal investment advice. While the information provided is considered accurate, it may include errors or inaccuracies. This website and the author can't be held responsible for any action you take as a result of what you have read here.
Learn more
.
DON'T MISS A SINGLE AIRDROP

Birake Airdrop
Birake is developing and promoting a network of exchanges, where orders are shared with all the network. And not only on the exchange. During their airdrop campaign, they're giving away free BIR tokens. Join now and claim your tokens before it's too late!
My opinion on Birake Airdrop
We've reviewed hundreds of cryptocurrency airdrops since this airdrop alert site is live. And here's our take on this crypto airdrop. With a score below 5, you may never receive your tokens. But if it's above 8, you'll definitely get your free cryptocoins!