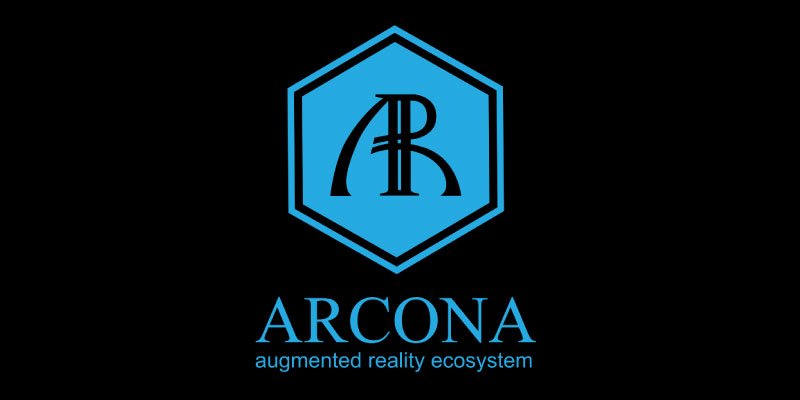 What is Arcona?
First of all, I must admit it wasn't easy to grab their concept… But I had to. Because you can earn free tokens! So, this project aims at creating a blockchain powered ecosystem that will merge real and virtual worlds. And that reminds me a little bit of Second Life, you know the game where you can do business etc. But on a whole new scale.
So basically, you'll be able to reach a layer of augmented reality, that is linked to our real world. How? With the use of your smartphone, tablet or HoloLens. And you'll have to rent a land plot and start doing business within the platform.
What I understand is that it's a marketplace 2.0 where users can promote their products and services. And I think it's pretty cool, especially for real estate or tourism companies. Imagine a flying whale over the aquarium of your city!
The main asset is the digital land, that you can buy, sell, rent or lease with Arcona tokens. And each transaction and proof of ownership is registered on the blockchain.
Arcona tokens by Arcona
Arcona tokens are created on the basis of ERC20 smart contract, which records the rights of the authors and owners of digital assets. And their main use is to allow to buy/sell the digital land.
There's a limited emission of tokens. While the total supply depends on the ICO results, there will be no more than 135,000,000 tokens.
How to get the free Arcona tokens?
You'll have to work for these free tokens… Indeed, it's not as easy as a simple registration. Because the team of the project wants to promote Arcona.
First of all, you need to register: Click here. And click on login, at the top right of the page. The next page is more a sign-up page than a login page. So you can easily sign-up with your social account: Facebook, Google or VK. Or just with your email and password if you prefer. Use a valid email address. Because a validation is required.
After you validate your address, you'll be able to log in and look at the active campaigns. There are two PPC campaigns available when I write this article: A video and a link. So now you have to share these links with as many people as possible in your entourage.
And when people click on them, you'll get points. To get the free Arcona tokens, you need to redeem your points for a coupon. With 10 points, you get 1 free token.
DYOR. NEVER share your private keys! And NEVER use an exchange wallet address! Instead, we recommend using
Trezor wallet
.
Legal Disclaimer
: This website does not offer investment advice. The author is an amateur investor and the information found here is for informational, entertainment, or educational purposes. As a result, it should not be construed as personal investment advice. While the information provided is considered accurate, it may include errors or inaccuracies. This website and the author can't be held responsible for any action you take as a result of what you have read here.
Learn more
.
DON'T MISS A SINGLE AIRDROP

Arcona airdrop
Arcona is an augmented reality platform on blockchain. And to promote their projects, they're giving away free tokens!
My opinion on Arcona Airdrop
We've reviewed hundreds of cryptocurrency airdrops since this airdrop alert site is live. And here's our take on this crypto airdrop. With a score below 5, you may never receive your tokens. But if it's above 8, you'll definitely get your free cryptocoins!