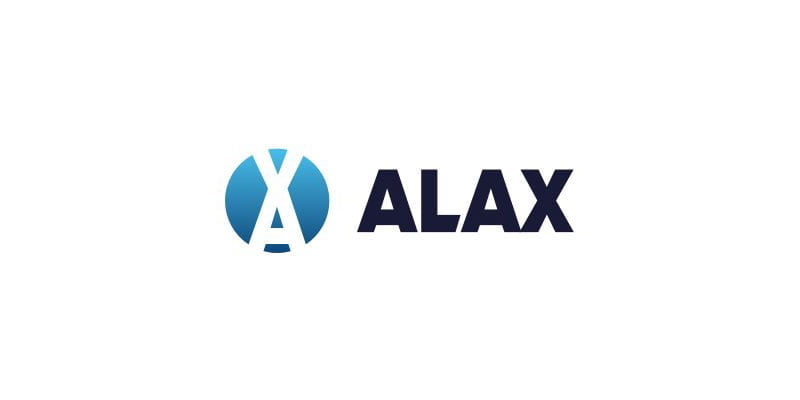 What is ALAX?
ALAX is a Mobile Game Distribution Platform, based on blockchain technology. But if we're talking about it today, it's because they giving away free tokens crypto. The project is set to transform the gaming industry around the world. And it aims to provide a platform for content creators and gamers alike, including unbanked consumers worldwide. By unbanked consumers, they mean people who don't use credit or debit cards, yet do have relatively easy access to cash and 3G/LTE smartphones. And there are about 2 billion unbanked adults worldwide…
Therefore, the token-based ALAX platform will give developers access to tens of millions of game and app consumers. Not only does this quicken the transaction, and reduce the price of content, it also opens gaming and app purchases to customers without access to traditional methods of payment.
The platform will also represent a fairer deal for developers. DECENT estimates that traditional purchase methods result in game developers currently receiving a maximum of 70% profit and payments taking 3-6 months to be processed. In contrast, token payments will be made directly to the developer, and can then be exchanged for a fiat currency at any time.
Mobile games revenue in Southeast Asia is predicted to reach 2.4 billion dollars by 2021. And, with other intended partnerships also in the pipeline, ALAX is set to provide app and game developers with access to millions of new consumers in emerging markets.
For more details, take a look at their white paper or their website.
ALX tokens by ALAX
ALX token is built on the ERC-20 token standard. It will be the crypto-currency of the platform. In addition, they've designed it to be tradable and be available on public exchanges. There will be a limited supply of ALX tokens and these tokens will never be burned.
Total supply of tokens is 1,000,000,000 ALX (one billion ALX). And they'll be generated during the ALAX Token Generation Event (TGE) which will take place between April 17th – 23rd, 2018. The TGE hard cap is set to 30,000 ETH. And there is no soft cap. So the project will go ahead, regardless of the amount raised.
The TGE itself is an opportunity for you to obtain ALX tokens before they hit any major exchange. Also, the team will distribute the ALX tokens generated during the TGE to all TGE participants, according to their stakes.
How to get free ALX tokens?
ALAX is here with generous airdrop campaign. Indeed, the team is giving away 10,000,000 free ALX tokens for all involved participants.
First of all, you need to click here to register. And fill in the requested details. Start with your Telegram username (without the @). Then submit an ethereum wallet address and your email address. In the drop-down list, select your country, your planned contribution and your plan with these free ALX tokens. And click on your favorite social media. Finally, tick all the boxes (if you wish to) and click on Submit Form.
But you're not done yet. However, you should copy your special referral link to invite friends, from the screen. Because it might come in handy! Don't worry, if you closed the tab, you can get it from the Telegram bot (see below).
For the next step, you need to join their Telegram group. And contact their Telegram bot. Once you've added it, type in the following command to join ALAX airdrop: /airdrop.
Midas' touch
Don't write the command in the ALAX Telegram group. Because, if you do, you won't be part of the ALAX Airdrop… So no free ALX tokens!

That's it, you'll get up to 6,000 ALX tokens! And you can now share your links with your friends and family to get more free ALX tokens. You'll receive one extra stake for each person who follows your referral code and joins the ALAX Telegram group. But the maximum number of referrals is 5…
The team will distribute the 10 million ALX tokens equally, depending on your stakes. For example, if there's a total of 1,000,000 stakes during the airdrop (e.g. 100 000 people enter and all get the maximum 10 referrals), then each stake receives 10 tokens.
DYOR. NEVER share your private keys! And NEVER use an exchange wallet address! Instead, we recommend using
Trezor wallet
.
Legal Disclaimer
: This website does not offer investment advice. The author is an amateur investor and the information found here is for informational, entertainment, or educational purposes. As a result, it should not be construed as personal investment advice. While the information provided is considered accurate, it may include errors or inaccuracies. This website and the author can't be held responsible for any action you take as a result of what you have read here.
Learn more
.
DON'T MISS A SINGLE AIRDROP

Alax Airdrop
ALAX is a mobile game distribution platform on blockchain, with a focus on emerging markets. There, unbanked users can't benefit from games and apps. And they plan to solve this issue. Also, they're giving away free ALX tokens. Claim yours today!
My opinion on Alax Airdrop
We've reviewed hundreds of cryptocurrency airdrops since this airdrop alert site is live. And here's our take on this crypto airdrop. With a score below 5, you may never receive your tokens. But if it's above 8, you'll definitely get your free cryptocoins!