HOT LIST
AffiliateCoin (AFL)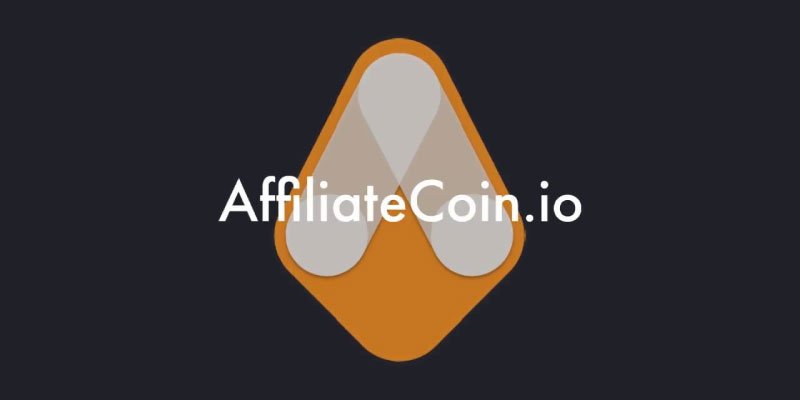 What is AffiliateCoin?
If you're a marketing specialist, expert or guru, I'm sure you've heard of affiliate marketing. And if you don't know what it is, here's a quick definition. It's a type of performance-based marketing in which a business rewards one or more affiliates for each visitor or customer brought by the affiliate's own marketing efforts. But affiliation is far from perfect now. Indeed, it has some fundamental flaws, including mistrust, delayed payments and limited Pay Per Action capability… But AffiliateCoin is here to fix that!
Indeed, Affiliate Coin aims at creating a decentralized affiliate marketing network. And at implementing smart contracts on the blockchain to create secure, indisputable transactions. Also, they're giving away free cryptocurrency, as you can see below. But let's get back to their project first.
This would create an environment in which trust is no longer relied upon. Merchants would be assured they only pay for the completion of clearly defined end-user tasks. And publishers would know their efforts never go unrewarded. So it would be a win-win situation!
AFL tokens by AffiliateCoin
With the use of smart contracts, AFL is obviously using the ethereum network. And it's an ERC-20 digital token type. The total supply is 1,000,000,000 AFL tokens.
These AFL tokens are the crypto-currency of the affiliate platform. Merchants can create offers and approve publishers in exchange for AffiliateCoin. And publishers will get AFL tokens as a reward, every time they successfully complete a smart contract. Furthermore, publishers can use the tokens to purchase:
Digital assets
Website templates
Blog templates
Voucher Code sites
Copy-writing resources
Translation services
Direct mail broadcasts
Email marketing broadcasts
Telemarketing services
Everything they would need to run their business!
How to get the free AFL tokens?
First of all, you need to register on the platform. To do so, just click on the Register button in the main menu. And on the registration page, fill in an email address, your first name and last name. While you can use a pseudonym, make sure your email address is valid. Because you'll receive a link you can use only once to log in. And it will lead you to a page where you can set your password.
By creating an account, you'll instantly receive 25 AFL tokens for free. But wait, there's more! Because this is only the signup bonus. And you can get more free AFL tokens with the social bonus and the referral bonus.
In order to get the social bonus, you must go to My Account and click on Edit. And you'll find the social media section at the bottom of the page. For each action you complete, you can get an extra 10 AFL tokens. So you can get up to 50 AFL tokens with these actions.
And the referral bonus is even more attractive! You can get 50 free AFL tokens per referral. So you should definitely share your unique referral link (displayed in My Account) with as many people as possible!
DYOR. NEVER share your private keys! And NEVER use an exchange wallet address! Instead, we recommend using
Trezor wallet
.
Legal Disclaimer
: This website does not offer investment advice. The author is an amateur investor and the information found here is for informational, entertainment, or educational purposes. As a result, it should not be construed as personal investment advice. While the information provided is considered accurate, it may include errors or inaccuracies. This website and the author can't be held responsible for any action you take as a result of what you have read here.
Learn more
.
DON'T MISS A SINGLE AIRDROP

AffiliateCoin Airdrop
AffiliateCoin is a decentralised affiliate marketing network that uses smart contracts to create secure, indisputable transactions on the blockchain. And they're giving away free AFL tokens. Get yours now!
My opinion on AffiliateCoin Airdrop
We've reviewed hundreds of cryptocurrency airdrops since this airdrop alert site is live. And here's our take on this crypto airdrop. With a score below 5, you may never receive your tokens. But if it's above 8, you'll definitely get your free cryptocoins!