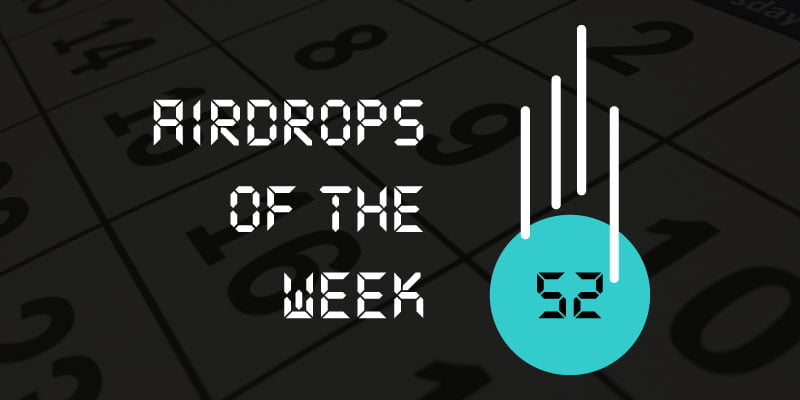 USDX is a crypto wallet that aims at being suitable for everyday payments. In a few words, it's a seamless and secure way to pay that is lightning fast and with no fees. Anyone can use the user-friendly wallet app, on Android or iOS. And instead of an address, you get to choose your username that's much easier to remember. To send money to someone, you simply need their username and the transactions are instantaneous. As a rule, I recommend using Trezor Wallet. But this is also a fine solution.
Requirements for the USDX airdrop:
Install the app from this link

Create an account using your real phone number
Rate the app on the Google Play or App Store
Write a review to get the free USD tokens

Discuss with their airdrop bot here
Join their Telegram group
Join their Telegram channel
Follow their Twitter page

Retweet 1 of their tweets

Follow their Facebook page and like 1 post
Enjoy your free USDX tokens!
---
Fundin is a revolutionary cryptocurrency, developed with a motive to enhance the crowdfunding process by securing Backer's who are always in the risk of losing investments in new products and services – despite paying heavy fees in those platforms. Their main objective is to eliminate mediators by leveraging blockchain technology for creative and innovative projects.
What are the requirements for Fundin airdrop?
Sign up here
Go to the bounties tab and complete the actions to get free FDN tokens

Follow them on Twitter
Follow them on Telegram
Follow them on LinkedIn
Follow them on Discord
Refer your friends and families
---
Platon finance is building a complex fair-trade crypto-financial ecosystem which benefits are crypto-insurance, latest cyber-security technologies, and asset valuation. If you use their wallet, they will ensure all your crypto assets through Lloyd's syndicate. In terms of security, they're using Symantec corporation for their software and smart contracts. Regarding asset valuation, buying properties by OPISAS is just the beginning and they're planning a full digital valuation of material property.
What are the requirements of Platon Finance airdrop?
---
IDAP stands for International Digital Asset Platform. And it aims at providing a complete derivatives ecosystem for crypto assets, offering futures, calendar and butterfly, options and swap among major trading products. Their platform also supports spot trading, P2P lending, and ETFs. This is the second round of crypto airdrop – this one comes with a referral program!
What are the requirements for the IDAP airdrop?
Register here to get 200 free IDAP tokens
Visit the affiliate tab and get your unique referral link
Share your link and get free IDAP tokens when your friends sign-up
Bonus: If your friends buy IDAP tokens, you'll get a 25% commission
---
KIBIS is helping the unbanked population by deploying self-service kiosks around the world. This will enable people to pay for utilities, top-up their mobile phones, donate to charitable organizations, buy cryptocurrency gift cards and much more. The KIBIS coin will help facilitate payment on the self-service kiosks.
What are the requirements for the KIBIS airdrop?
Register here
Follow their Twitter account and re-tweet one of their posts
Like their Facebook page
Join their Telegram channel
Fill in all your information on the airdrop form to get your free KIBIS coins
Share your unique referral link with your friends to get a 10% commission on their purchases (optional)
Engage on one or more of the social media channels and get a proportionate reward (optional)
DYOR. NEVER share your private keys! And NEVER use an exchange wallet address! Instead, we recommend using
Trezor wallet
.
Legal Disclaimer
: This website does not offer investment advice. The author is an amateur investor and the information found here is for informational, entertainment, or educational purposes. As a result, it should not be construed as personal investment advice. While the information provided is considered accurate, it may include errors or inaccuracies. This website and the author can't be held responsible for any action you take as a result of what you have read here.
Learn more
.
DON'T MISS A SINGLE AIRDROP