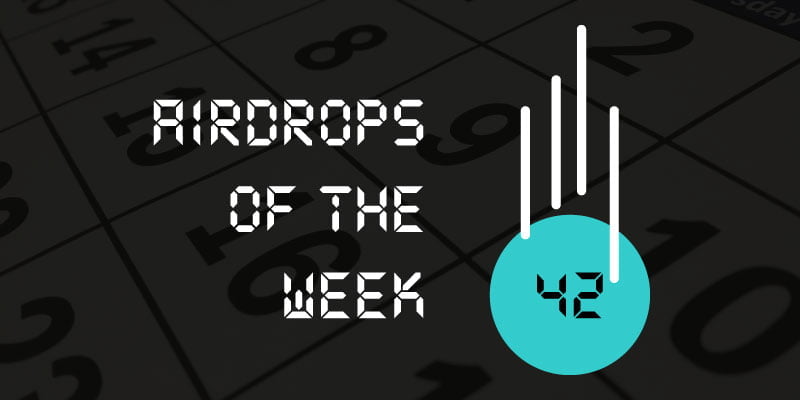 This is a software to facilitate the creation of Decentralized Autonomous Initial Coin Offering (DAICO).
Requirements for the Gamo airdrop:
---
This is a hardfork of bitcoin with a dual-chain blockchain that has ability to maintain both stable and volatile value.
Requirements for the Bitcoin Air airdrop:
---
This is a content network that offers services to authors and publishers of original and high quality contents regarding the attribution, protection and monetization of their content.
Requirements for the FidelityHouse airdrop:
---
This is an ecosystem that uses a secure blockchain platform and system for enhanced safety and reliability.
Requirements for the MoFAS airdrop:
---
This is a blockchain social commerce platform that implemented their own crypto-currency to connect users and merchants.
Requirements for RCNT airdrop:
---
This is an ultra secure digital currency that enables instant payments – it's a lighter version of bitcoin and makes online payments faster, easy and efficient.
Requirements for Uwezocoin airdrop:
---
| | |
| --- | --- |
| International Digital Asset Platform (IDAP) | |
This is a digital asset platform that provides a derivatives ecosystem for crypto-assets, offering futures, calendar and butterfly, options, and swaps.
Requirements for IDAP airdrop:
---
This is a crypto-first gambling platform that combines online casino technology with cryptocurrencies based exchange-of-value and ownership principles.
Requirements for the MoonRock Casino airdrop:
---
This is a fast and safe payment application powered by blockchain technology. And it allows users to QR pay and create QR invoices in eCommerce and retail areas.
Requirements for the CryptoQRPay airdrop:
DYOR. NEVER share your private keys! And NEVER use an exchange wallet address! Instead, we recommend using
Trezor wallet
.
Legal Disclaimer
: This website does not offer investment advice. The author is an amateur investor and the information found here is for informational, entertainment, or educational purposes. As a result, it should not be construed as personal investment advice. While the information provided is considered accurate, it may include errors or inaccuracies. This website and the author can't be held responsible for any action you take as a result of what you have read here.
Learn more
.
DON'T MISS A SINGLE AIRDROP