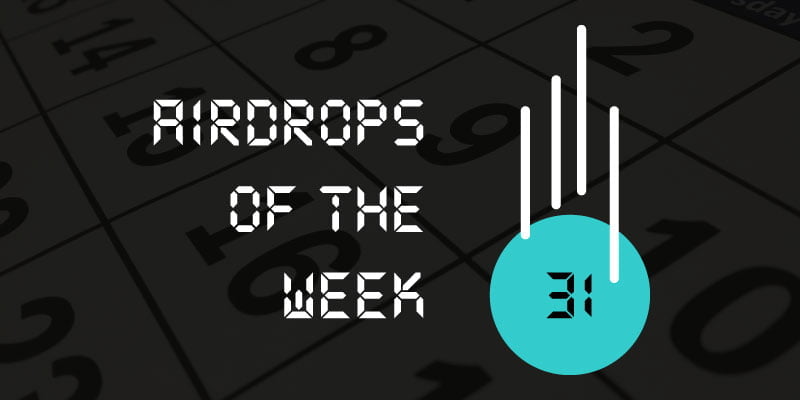 Districts is an immersive virtual ecosystem that combines blockchain technology and Virtual Reality, with a native crypto: 3DCoin.
Requirements for Districts airdrop:
---
Buratino is a company that supplies multi-cryptocurrency miners.
Requirements for Buratino airdrop:
---
MonetaHawk is a new crypto-exchange platform which guarantees authentic, transparent and seamless transactions.
Requirements for MonetaHawk airdrop:
---
DataSaver is a network sharing platform, where users can lease/sell their Internet access and earn/spend DSC tokens.
Requirements for DataSaver airdrop:
---
Oodlebit is a new crypto-exchange based in the US.
Oodlebit airdrop requirements:
---
HyperQuant is a platform for automated crypto-trading, asset management and dApps creation. It's based on the AI, risk management, and blockchain technologies and on the fast order delivery protocol.
Requirements for HyperQuant airdrop:
---
Freedium is a stable digital currency backed by real assets and hedged by smart financial instruments on the wanchain.
Requirements for Freedium airdrop:
---
Icury is a syndication platform on blockchain.
Requirements:
---
This is a natural language-based user interface that makes it easy to automate trading scenarios. And it integrates with trading accounts on multiple third-party exchanges and brokers, so you can manage all your trades in one place.
Requirements:
---
This is a network of Osmium Institutes which distribute crystallized osmium worldwide. What's osmium? The new star in the precious metal world, according to them.
Requirements:
---
This is a blockchain-based freelancer platform to connect blockchain professionals and jobs.
Requirements:
---
This is a translation and information exchange platform on blockchain.
Requirements:
---
This is a global marketplace that aims at taking cryptocurrency mainstream and giving the power of loyalty back to the customers. More details on the Rewards.com airdrop.
Requirements:
---
Sponsify is a decentralized P2P protocol for event marketing which allows to reward users for the promotion of events.
Requirements for Sponsify airdrop:
---
Onasander is a trading investment software for crypto and stock markets. What are the airdrop requirements? Check below.
Requirements:
---
This is a decentralized ecosystem for logging, creating, trading and transferring crypto tokens and token products between peers.
Requirements:
---
This is a decentralized P2P marketplace for freelancers that work in digital creative assets creation.
Requirements:
---
This is a B2B and B2C eCommerce platform creating a network of producers, wholesalers, online stores and clients.
Requirements:
---
This is a crypto-bank that aims at revolutionizing the system by offering a solution for people to use cryptocurrencies every day. More on the Bancryp airdrop.
Requirements:
DYOR. NEVER share your private keys! And NEVER use an exchange wallet address! Instead, we recommend using
Trezor wallet
.
Legal Disclaimer
: This website does not offer investment advice. The author is an amateur investor and the information found here is for informational, entertainment, or educational purposes. As a result, it should not be construed as personal investment advice. While the information provided is considered accurate, it may include errors or inaccuracies. This website and the author can't be held responsible for any action you take as a result of what you have read here.
Learn more
.
DON'T MISS A SINGLE AIRDROP