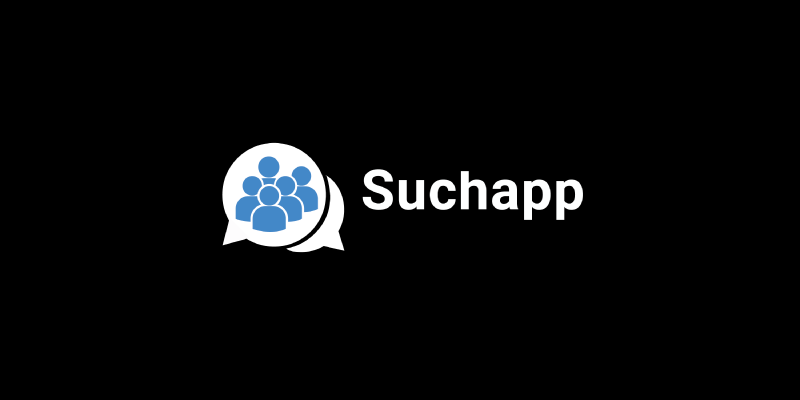 What is SuchApp?
SuchApp is a new project which aims to bring on the market a blockchain-enabled, multi-channel messaging platform. And their objective is to allow you to communicate, collaborate and do business like never before. How? By creating the world's first 5G messaging "ecosphere".
So what's this ecosphere about? Well, I couldn't really find any correct definition on Wikipedia… But they explain they want to use the power of the blockchain to create a complete ecosystem with:
Messaging
Social networking
Finance (wallet, loyalty program)
Finally, they decided to create their own crypto-currency for all the transactions on their platform: The SP coin (SPS).
SPS Tokens by SuchApp
The coin is an ERC20 compatible digital currency. According to their schedule, now is their pre-ICO time. And they plan to airdrop a mountain of free tokens, through their bounty program!
So if you want to get a share of the 10,500,000,000 tokens they'll distribute for free, just follow the instructions below:
How to get the free SuchApp tokens?
Just visit this website, where their bounty contest is hosted. And click on the sign me up button. After that it's pretty easy: Fill in your name, your email address, your BitcoinTalk username and an ethereum address.
That's it, you're in. You can now start getting more and more free tokens. Indeed, there are many little actions to gather more entries and rewards. For example: Follow them on social media, comment their leaderboard or share a link with your family and friends.
Midas' touch
Be careful with the information you share on Internet for a coin airdrop. I'm trying my best to filter scams. But I could miss one... NEVER share your private keys with anyone! And to make sure you receive your free tokens, NEVER use an exchange wallet address!
DON'T MISS A SINGLE AIRDROP
My opinion on Suchapp Airdrop
I've reviewed dozens of cryptocurrency airdrop since this airdrop alert site is live. And here's my take on this crypto airdrop. With a score below 5, you may never receive free tokens. But if it's above 8, you'll definitely get your free coins!