HOT LIST
Fast Invest (FIT)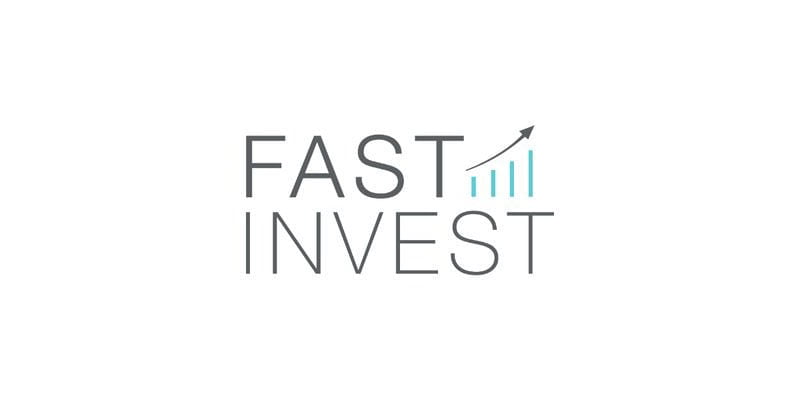 What is Fast Invest?
I've had the opportunity to discuss with Andrius about Fast Invest, a well established FinTech company, operating since 2015. And he told me about the Fast Invest airdrop, which is starting very soon. So keep reading to get your free FIT tokens!
But a word on the project first: They've decided to become a global investment bank. And they plan to offer new features to their current platform, to allow users to invest, hold and borrow in both crypto and fiat currencies. The major upgrade is the implementation of block-chain technology to offer new financial products. Their goal is to create a global investment bank, prioritizing the investment sector and to help people to generate stable passive income. And users will be able to use not only fiat currencies but also cryptos to invest.
As of today, their platform allows users to invest in EU-based consumer loans. But after their crowd sale, which I hope will be successful, they'll be introducing new features like:
Digital currency exchange
All-purpose digital wallet
Investments services
Decentralized lending
Payment card
In addition, they'll offer a mobile app to enable bring their service on smartphones. These new features will bring users an easy, reliable, secure and accessible platform for their daily banking operations. While I could go on and on about this project, I'd recommend you to read their whitepaper for all the details.
FIT tokens by Fast Invest
Fast Invest Token, ticker FIT, is an ERC20 token on the ethereum blockchain. And during the ICO, they'll generate 12,000,000,000 FIT tokens. While FIT tokens can be used in crypto-related projects and on the exchange, there isn't much info available yet. Indeed, they have other plans for the usability of FIT. But they haven't shared them yet.
What's interesting is that they're allocating 20% of their marketing budget for the affiliate commissions of the FIT token holders. And they'll distribute commissions to Fast Invest token holders every week in ethereum cryptocurrency.
How to get the free FIT tokens?
First of all, I'm a bit early to add this project to my airdrop website. Because the Fast Invest crypto airdrop is starting on June 25. But this way you'll be able to get ready and be among the first participants. And that's important when you know that only 20,000 participants can join
So how to join? There are only a few quick steps to join the Fast Invest airdrop campaign. And it starts with your registration on their platform here – NO KYC required. Then click on Login and on Register. And choose your investor account (you need one, even if you don't purchase FIT). Then you need to fill their form.
Also, you need to join their Telegram channel, their Twitter account, and their Facebook page. Finally, fill their registration form with your:
Email address, the one you used to register on their platform
Telegram username
Twitter username
Facebook profile link
And click on Submit. once you've completed all these steps you're eligible to receive 500 free FIT tokens. Furthermore, you can receive 10 FIT tokens for each referred person that registers on your behalf. [Edit: This reward has been canceled.] And you can earn up to 5% bonus in ETH of your friends' investments. FIT tokens will be airdropped to your Fast Invest accounts within a week after registration. And after that, you'll receive weekly affiliate commissions in ETH for holding FIT tokens!
Midas' touch
DYOR. NEVER share your private keys for a coin airdrop! And to make sure you receive your free tokens from the crypto airdrop, NEVER use an exchange wallet address! Instead, I recommend using Trezor wallet.
DON'T MISS A SINGLE AIRDROP
My opinion on Fast Invest Airdrop
We've reviewed hundreds of cryptocurrency airdrop since this airdrop alert site is live. And here's our take on this crypto airdrop. With a score below 5, you may never receive free tokens. But if it's above 8, you'll definitely get your free cryptocoins!