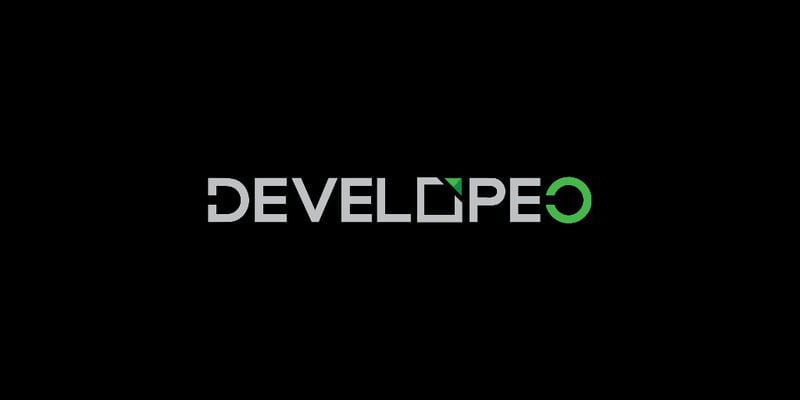 What is Developeo?
Now we're getting serious. Because Developeo is a blockchain startup seeking to solve the problems of the fourth industrial revolution. Indeed, their analysis is that technology is great for humanity. But it also generates new issues that we'll have to face sooner or later. And they're offering a solution.
So what are we talking about here exactly? Basically, people may lose their jobs because of robots and Artificial Intelligence (AI). And we're talking about a loss of 40% of jobs in the US by 2030, according to their white paper. Yes, that's a lot… Imagine how it will impact society!
And, according to Developeo, an education related to new next-gen technologies is a key to remain unaffected. That's why they'll organize bootcamps to raise highly knowledgeable (potential) software developers.
But there's more! Because they're also building a platform, where open-source developers will be able to offer their services. And get rewarded fairly for their work, depending on their certifications.
DEVX tokens by Developeo
Their platform will be built on the ethereum blockchain. And the crypto-currency of their marketplace, the Developeo tokens or DEVX tokens, will follow the ERC20 rules. The total supply will be 600,000,000 DEVX tokens.
As I said above, there's a reward for developers. And this reward is paid in DEVX tokens. Also, DEVX tokens will allow users to buy products and services on the marketplace. Finally, the tokens will be available on exchanges for speculation.
How to get the free DEVX tokens?
Developeo airdrop is easy to join. And it requires only a few social actions to complete. First of all, you need to join their Telegram group (so you need the app and an account). And then you need to follow their Twitter Account (once again, get the app and an account). And their Facebook page.
Finally, you need to fill in their Google form to apply. You'll need to share your:
Telegram username
Twitter username
Facebook username
ETH wallet address
And Developeo will airdrop the tokens after the completion of token sale.
Midas' touch
Be careful with the information you share on Internet for a coin airdrop. I'm trying my best to filter scams. But I could miss one... NEVER share your private keys with anyone! And to make sure you receive your free tokens, NEVER use an exchange wallet address!
DON'T MISS A SINGLE AIRDROP
My opinion on Developeo Airdrop
I've reviewed dozens of cryptocurrency airdrop since this airdrop alert site is live. And here's my take on this crypto airdrop. With a score below 5, you may never receive free tokens. But if it's above 8, you'll definitely get your free coins!