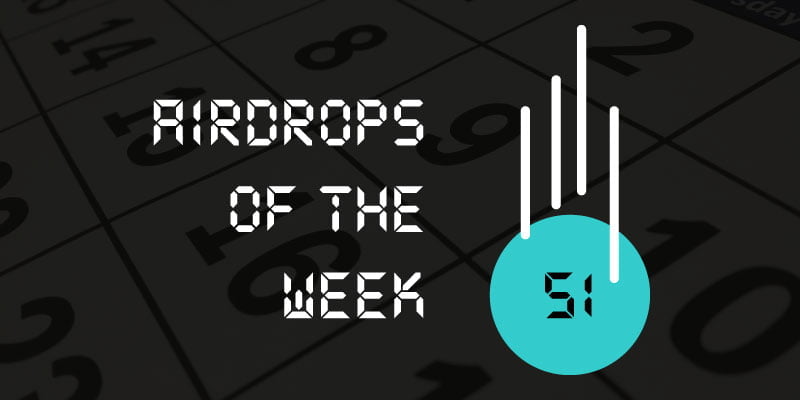 VINchain's project is about creating a worldwide blockchain database of used vehicle information that is 100% transparent, reliable and accessible by everyone. Their team aims at uniting all data providers and giving users a complete, uninterrupted vehicle record; all without disadvantages of a centralized database.
Requirements for VINchain airdrop:
Join their Telegram
Sign up on CoinEx, using this link – if you already have an account, join the listing campaign (here are the detailed voting instructions)
Vote for VINchain on Coinex and get 3700 free VIN tokens
Fill out the airdrop form here with your:

Email address
CoinEx email address
VINchain wallet address USERNAME (you can create a wallet here)
Vote number
Referral email address: [email protected]
CoinEx vote screenshot

Refer your friends and get 740 free VIN tokens per referral
---
Next Generation is a platform for future funding solutions, which include the easy integration of cryptocurrency payments and a digital arbitrations system. Their goal is to integrate all companies, employees and business assets into blockchain systems to make the business truly efficient, transparent and reliable.
Requirements for Next Generation airdrop:
Go to the airdrop form by clicking here
Mandatory tasks to get 100 free XGEN tokens

Fill in your email address
Join their Telegram Group
Choose your option about the ICO
Fill in your WAVES Wallet
Fill in your referral Telegram username: @midasking777

Optional tasks to get a total of 400 free KGEN tokens

Follow them on Twitter
Retweet their pinned tweet
Join, Comment and Share their Facebook Group
Join them on Discord
---
DeepCloud AI is building a decentralized cloud computing platform driven by Artificial Intelligence (AI) where users can run decentralized applications (IoT and Web 3.0 dApps). And their team is preparing technologies that will support both existing and upcoming use cases for AI and cloud computing. Their marketplace will offer computing and storage resources for companies and individuals to enable them to share their excess capacity.
Requirements for DeepCloud airdrop:
Talk to their airdrop bot by clicking here
Follow the instructions to get your free DEEP tokens
---
Finafex is a cryptocurrency exchange that allows seamless integration of crypto and fiat through the provision of a bank-backed trading platform. The platform fully ensures compliance with regulations and offers bank-level security and liquidity with robust trading features. It offers a user-friendly interface with a two-tier approach i.e. a Lite User Interface for the new-comers and immature traders while Advanced UI for industry veterans and expert traders.
Requirements for the Finafex airdrop:
Discuss with their Telegram airdrop bot here
Complete the actions to get free FNX tokens (only 2 of them are skippable: Facebook and Twitter)
---
EnterCoin is a financial inclusion system that aims at serving the neglected communities and countries. Its goal is to bring banking service to the bankless. Their system includes several features: An exchange (stinex.net), a micropayments platform and a prepaid card program. The project's vision goes as far as putting strategies for community development by allowing entrepreneurs to present their ideas to receive funding and help them realize their dreams and ideas, along with the learners' support micro-loans for students. Furthermore, it is all backed by a green crypto-mining center that utilizes renewable energy, to reduce their carbon fingerprint.
Requirements for EnterCoin airdrop:
Visit this page
Complete the actions
Fill out the form to get free ENTRC tokens
DYOR. NEVER share your private keys! And NEVER use an exchange wallet address! Instead, we recommend using
Trezor wallet
.
Legal Disclaimer
: This website does not offer investment advice. The author is an amateur investor and the information found here is for informational, entertainment, or educational purposes. As a result, it should not be construed as personal investment advice. While the information provided is considered accurate, it may include errors or inaccuracies. This website and the author can't be held responsible for any action you take as a result of what you have read here.
Learn more
.
DON'T MISS A SINGLE AIRDROP