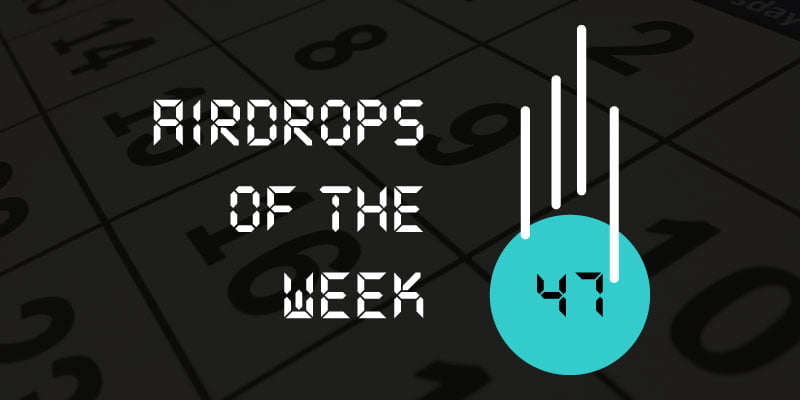 Flame Token is a project at the epicenter of the adult world, where they've built a platform for purchasing ads, tipping, content bounties, payments and more. Their Sharesome platform is an NSFW, adult-dedicated social network where you can tip the stars with your XFL tokens. More details on Sharesome airdrop.
Requirements for the Flame Token airdrop:
---
EOSInterest is a crypto exchange. And they share their dividends each month with users. More details on the EOSInterest airdrop.
Requirements:
---
Blockchain.com is a global cryptocurrency company which offers a wallet and an exchange. They've been promoting blockchain and cryptos for a while. And they're giving away free Stellar XLM tokens. This cryptocurrency airdrop will last until their supply is depleted.
Requirements for the Blockchain.com airdrop:
---
GoRrecruit is an HR platform using AI to offer a brand-new approach for candidate evaluation. Basically, their team is analyzing the data that are publicly available and the social media accounts to enhance the quality of candidate evaluation procedure.
Requirements for the GoRecruit airdrop:
---
Smart Trade Coin is a trading platform based on the ethereum blockchain. It's part of a global financial ecosystem called Smart Trade Solutions that aims to provide the basis for the creation of a new financial environment based on blockchain technologies.
Requirements for the Smart Trade Coin airdrop:
---
Bright is building a platform to offer financial services on blockchain for small businesses. Their platform includes 3 services: An open, autonomous data sharing protocol to store, verify and consume data. A machine learning based credit risk assessment, using financial and alternative data. And a financial services marketplace of third-party lenders.
Requirements of the Bright airdrop:
---
POOL Token is an investment platform, where they will use the ETH collected during the token sale to invest in promising tokens and coins. And the profit generated from this will be used to buy back POOL from the exchanges and burned forever.
Requirements for the POOL Token airdrop:
---
Honeybox is not only a physical product, but also a decentralized ecosystem that promises a secure, private, and streamlined Internet. It's similar to a VPN. But you need to connect their box to your network router. And it's supposed to add a new layer of packet-based monitoring that stops malicious content from ever being loaded onto any of your devices.
Requirements for the Honeybox airdrop:
---
BCoin.sg is an exchange platform and an integrated digital payment solution. And a wallet to store your cryptocurrencies. You can 10 major cryptos and they're working on the integration of more high-quality pairings.
Requirements for the BCoin airdrop:
OcNet is short for Octopus Network, a company that provides their users with a secure, anoymous, and unimpeded Internet access. So with their services, you can protect your connection and your privacy. More on the OcNet airdrop.
Requirements for the OcNet airdrop:
Midas' touch
DYOR. NEVER share your private keys for a coin airdrop! And to make sure you receive your tokens from the crypto airdrop, NEVER use an exchange wallet address! Instead, I recommend using Trezor wallet.
DON'T MISS A SINGLE AIRDROP