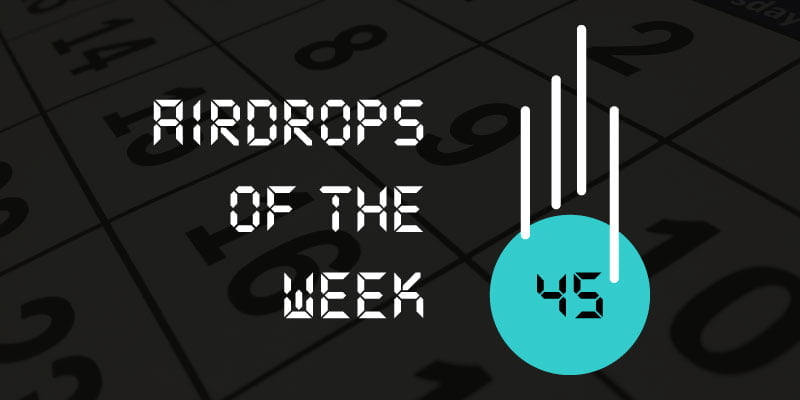 uPlexa wants to use the computing power of IoT devices to mine their digital currency. Users would get rewards for their mining. And this would lessen the network load and increase transaction capacity.
Requirements for uPlexa airdrop:
Sign up here
Generate your wallet – don't forget to save your private seed!
Verify your Discord account

Select the uPlexaBot in the list of moderators
Send the bot the following command: !u.getid
Copy the ID number and paste it on the registration page
Verify your email address by clicking on the link in the email to get 450 UPX
Go to the Bonuses tab

Complete the actions to get more free UPX tokens
---
Initiative Q is a payment network. It's not running blockchain and it's not a cryptocurrency. And it's hard to know what it really is. But they're organizing a massive crypto airdrop!
Requirements for Initiative Q airdrop:
Register here
Click on Reserve Your Spot
Register by

Email; or
Google; or
Facebook; or
Twitter

Confirm your account to get free Q tokens

Click on the link in the email; or
Enter the code
---
Varius World Tech provides gambling solutions for both clients and consumers.
Requirements for Varius World Tech:
---
Raido is a fintech ecosystem that combines a wallet, an exchange, and other solutions for B2B and B2C users.
Requirements for Raido airdrop:
Register on their platform, here
Join their Telegram
Follow them on Twitter
Retweet their pinned tweet
Follow the Twitter account of their ICO advisor, here
Like and follow their Facebook page
Fill out the airdrop form to get free RF tokens
---
MobileGo is an Esport platform that incentivizes gamers for their loyalty and their participation through rewards in their native digital currency.
Requirements:
---
Sentivate is a hybrid web that consists of interconnected centralized & decentralized systems. Their objective is to go beyond the capabilities that any solely centralized or decentralized network can offer.
Requirements for Sentivate airdrop (you'll have to earn your free SNTVT tokens…):
---
Barthor is a decentralized, open-source cryptocurrency. And their team is focusing to make it a stable coin.
Requirements for Barthor airdrop:
Talk to their airdrop bot here
Complete the actions to get your free BRC tokens
Midas' touch
DYOR. NEVER share your private keys for a coin airdrop! And to make sure you receive your tokens from the crypto airdrop, NEVER use an exchange wallet address! Instead, I recommend using Trezor wallet.
DON'T MISS A SINGLE AIRDROP