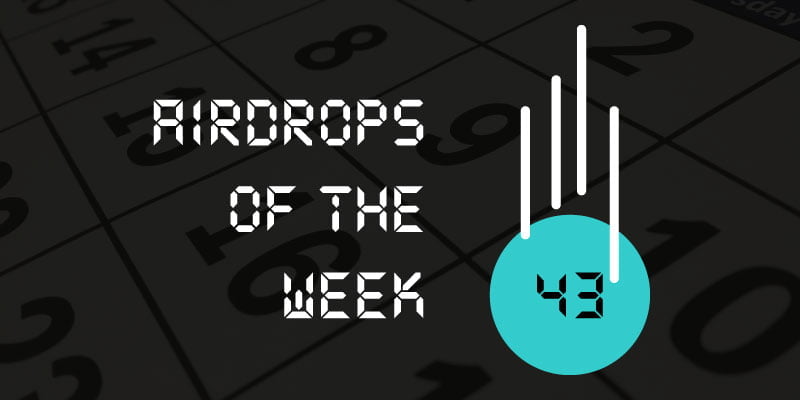 This platform allows anyone to geo-locate any digital asset (cryptocurrencies, documents, images, etc.), anywhere on the map, anywhere in the world, in real time.
Requirements for the Platin airdrop:
---
This is a unified crypto wallet that's organizing a coin airdrop. And it allows users to transact easily, using any blockchain asset as a currency.
Requirements for the X Infinity airdrop:
---
This is a protocol that can turn online gaming platforms into a secure, transparent and trusted environment. And it allows developers to make games faster while guarantying fair play.
Requirements for Qlear airdrop:
---
This is a crypto-exchange platform with a twist: It's using a subscription fee model, like Netflix, through their native token.
Requirements for the Tradesprite airdrop:
---
This is a platform where students can receive discounts, build their investment portfolios, prepare themselves for life after university, etc.
Requirements for the Student Coin airdrop:
---
This is a C2C Marketplace that enables users to buy and sell goods and services with each other, through a secure and P2P blockchain network, bypassing intermediaries, dealers, and third-parties.
Requirements for the EzCash airdrop:
---
This is an mCommerce palatform that combines Augmented Reality (AR) and blockchain technology.
Requirements for ARFREYR airdrop:
---
This is a debit card that is linked to your crypto assets (bitcoin and ERC20).
Requirements for the Payout airdrop:
---
This is a social network using blockchain to monetize likes and reposts.
Requirements for the Monoreto airdrop:
---
This is a ride sharing and on-demand package delivery platform. And they aim to disrupt the transportation market by using the blockchain technology and by introducing their own crypto, Dycoin token, ticker DYC.
Requirements for Dylyver airdrop:
DYOR. NEVER share your private keys! And NEVER use an exchange wallet address! Instead, we recommend using
Trezor wallet
.
Legal Disclaimer
: This website does not offer investment advice. The author is an amateur investor and the information found here is for informational, entertainment, or educational purposes. As a result, it should not be construed as personal investment advice. While the information provided is considered accurate, it may include errors or inaccuracies. This website and the author can't be held responsible for any action you take as a result of what you have read here.
Learn more
.
DON'T MISS A SINGLE AIRDROP